As a stay-at-home mom, I have the luxury of wearing whatever I want on a day to day basis. I generally like to dress comfortably but also adding items that make me happy. Sometimes that means heels, sometimes that means fun accessories.
There is something so chic about wearing all white. I do like to add neutral hues on occasion to these looks to mix it up a bit.
This day I added brown in my top, shoes, and bag, pink in my bracelet, and blue in my sunglasses.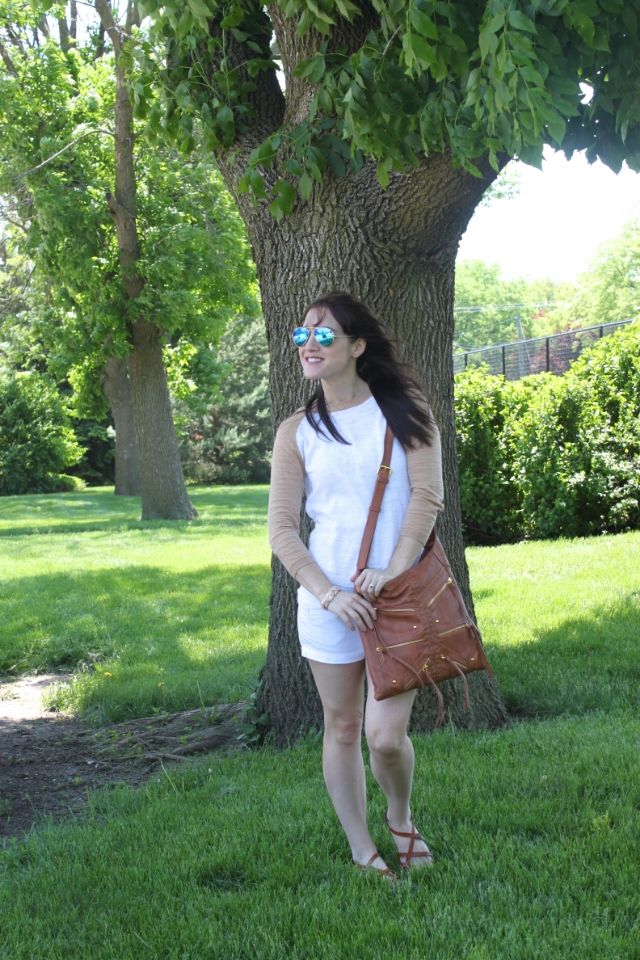 Top: J.Crew // Shorts: JC Penny // Bag: Just Fab // Shoes: Target // Bracelet: Swap w/ Kaitlyn // Sunnies: Ray Ban
Do you ever wear white on white? How would you describe your everyday style?