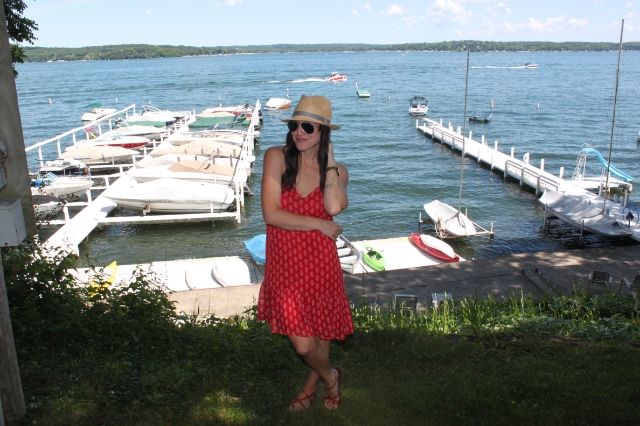 For as long as I have been with my husband, we have been spending our holiday weekend up north at the family lake house. (See previous outfit posts
here
,
here
, and
here
.)
My mother-in-law goes all out and has enough food to feed a small army.
We all get dressed in our red, white, and blue and start the day by driving the decorated golf cart in the neighborhood parade. Then we head back to the house for a family party complete with hammock relaxing, bean bag game, and even a piñata for the kids (and some adults!).
This year I decided to wear a red and white dress and have my blue in my hat and sunnies.
Later that night we headed down to the pier to watch fireworks. It was a bit cooler so I added a sheer knit to finish my look off.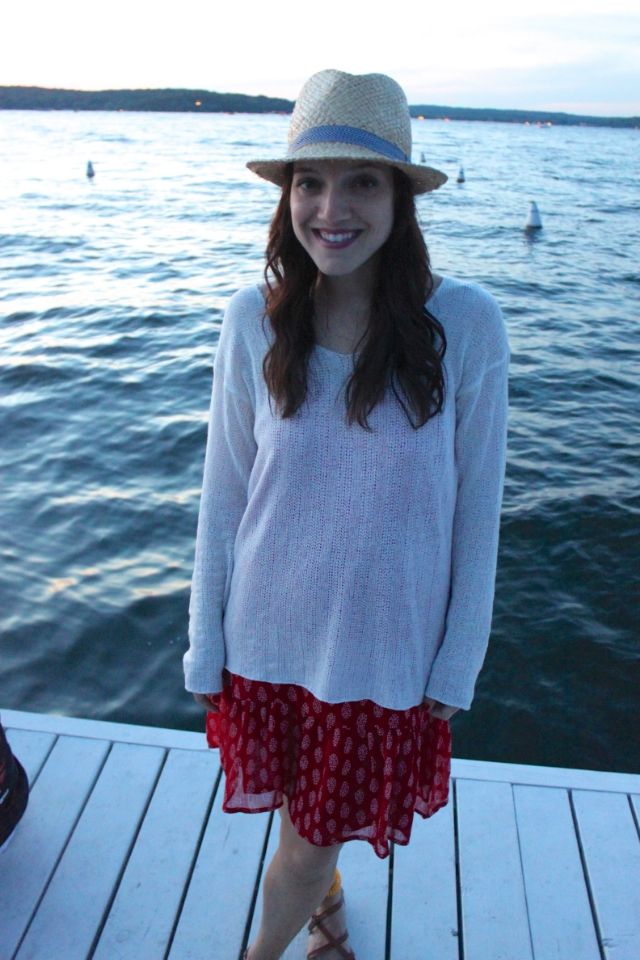 Dress: Old Navy // Sweater: H&M (swap w/ Kaitlyn) // Shoes: Target // Watch: Fossil // Hat: Forever 21 // Flash Tattoos: Boutique to You // Sunnies: Ray Ban
What did you do this 4th of July? Do you have a family tradition that you look forward to all year long too?