August brings some amazing outfits to choose from on FabKids! My daughter pretty much screamed out when she saw this star gazer dress so it was a no brainier.
She rocked it out with her purple sandals, high pony, and with a matching bow. I promise you, she styled this look all by herself. She actually would not take her shoes off all day because "it was good fashion".
I have created a fashion monster!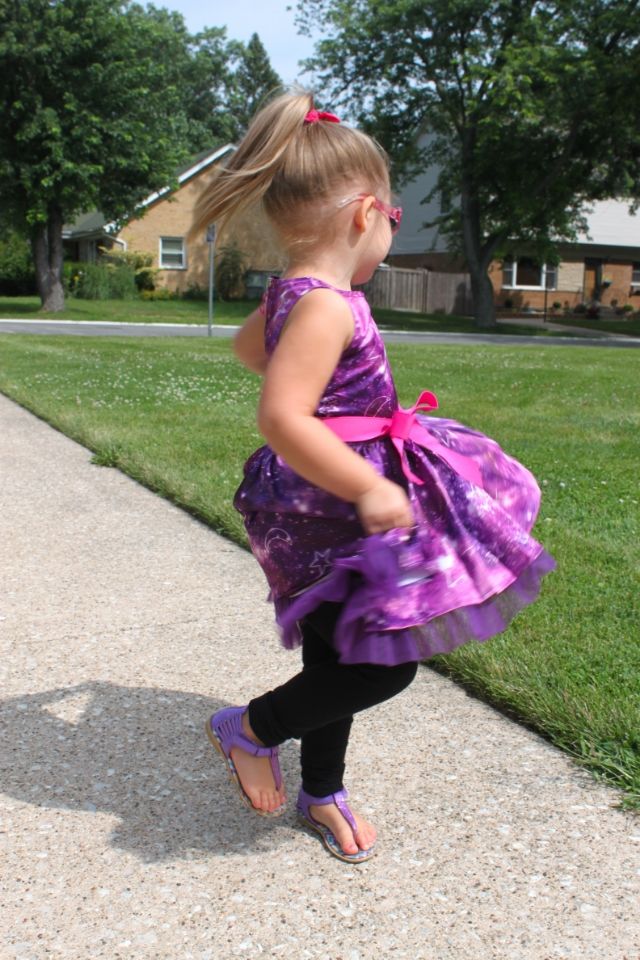 Dress and Leggings: c/o FabKids // Shoes: Target // Sunnies: Walt Disney World
What do you think of the star gazer outfit? My little lady proclaimed she is wearing this dress the first day of school.