I am OBSESSED with Taylor Swift's new song, "Shake it off"! My kids and I listen to it multiple times a day and dance our butts off to it every time. With all the negativity in the world, it's a nice reminder to keep it in perspective and well, shake it off!


Here is the outfit that I styled as I danced around my room: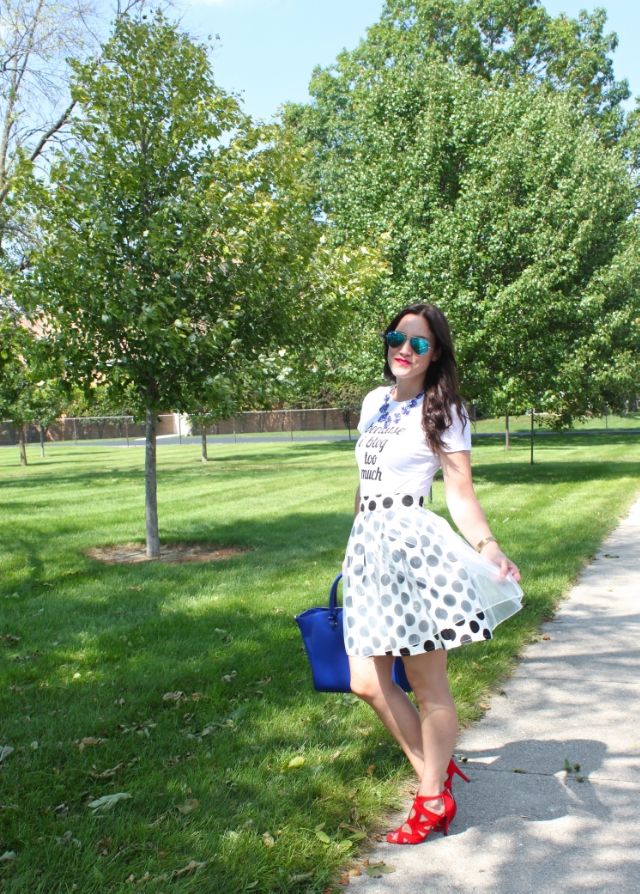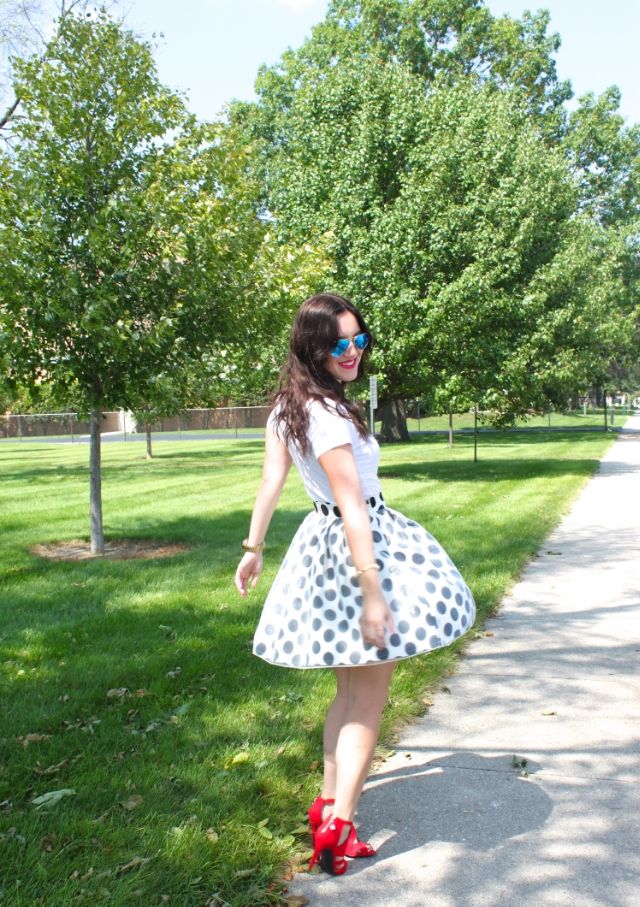 Nothing says "go ahead and twirl" like a full skirt with a tutu like overlay. I know it's a bit "Minnie Mouse" to have paired this skirt with red shoes, but it just seemed to make the most sense. It also made sense as I was shaking off my mood to add a tee that describes exactly what I was going to be doing, blogging too much. ;)
As I danced around my bag section, I thought, blue! I need blue! So, I added this amazing bag and a beautiful blue statement necklace. Since the blue necklace was on a gold chain, I added a few other pieces of gold jewelry to finish the look off.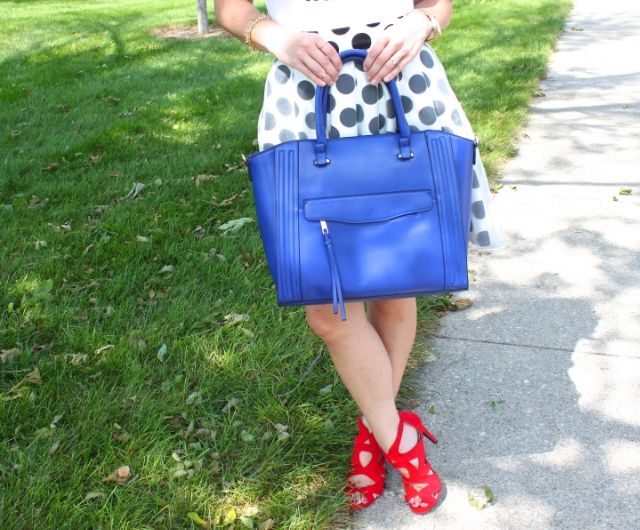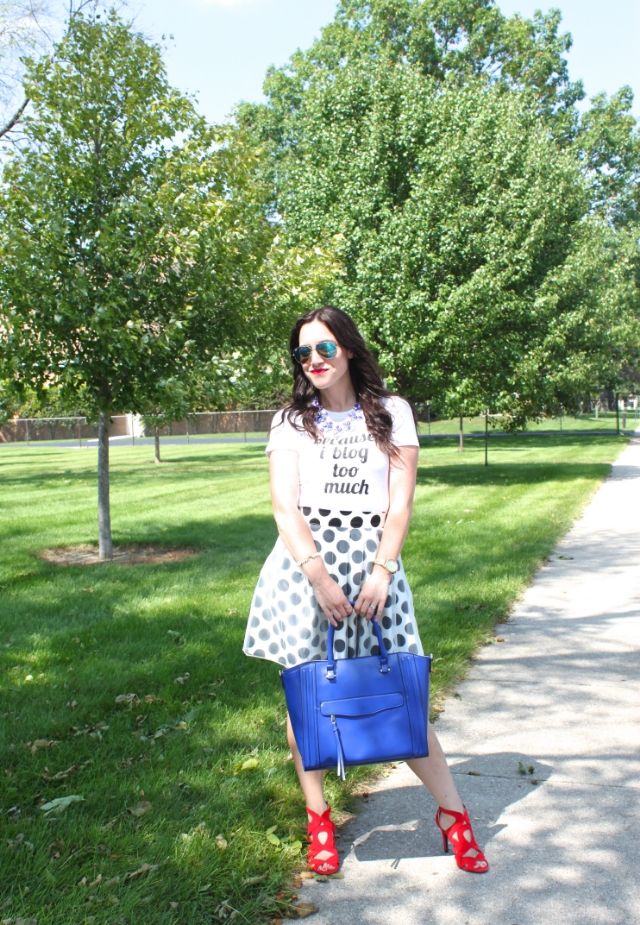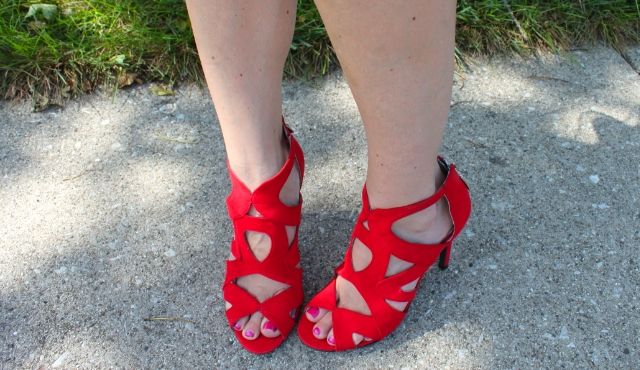 Top: Sisters Marie // Skirt & Spike Crystal Bracelet: T+J Designs // Shoes: c/o Rack Room Shoes // Bag: c/o Just Fab // Necklace: Sammy Dress // Sunnies: Ray Ban // Watch: Fossil // Chevron Midi Rings: House of Gemmes
I have to admit, my mood lightens every time I hear this tune. It's so catchy and well, it makes me happy! This outfit made me happy too, I did have a spring in my step as I headed out the door. I love how music and fashion can go hand and hand and often do in my life on a daily basis.
What do you think of this outfit? Do you love Taylor's new song as much as I do?