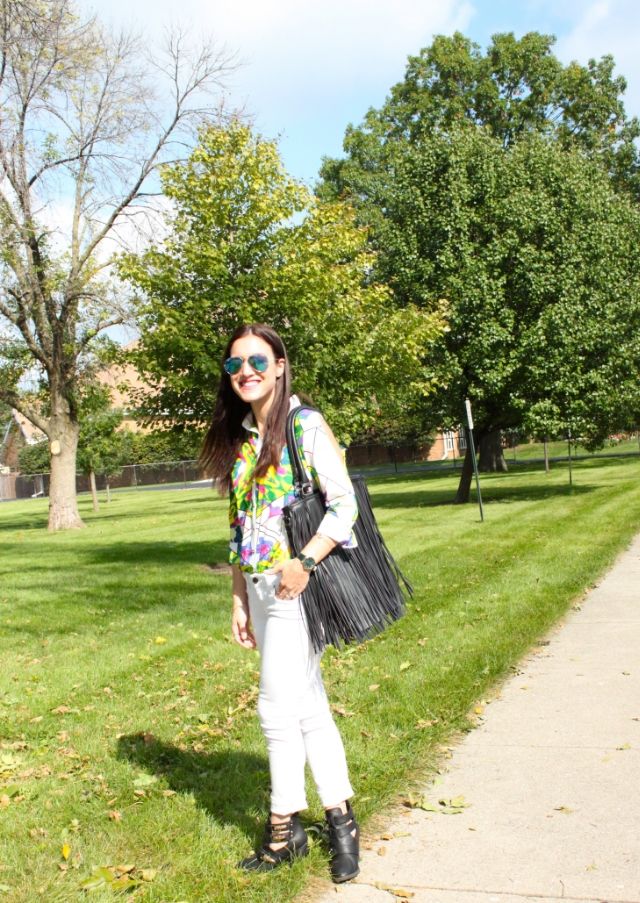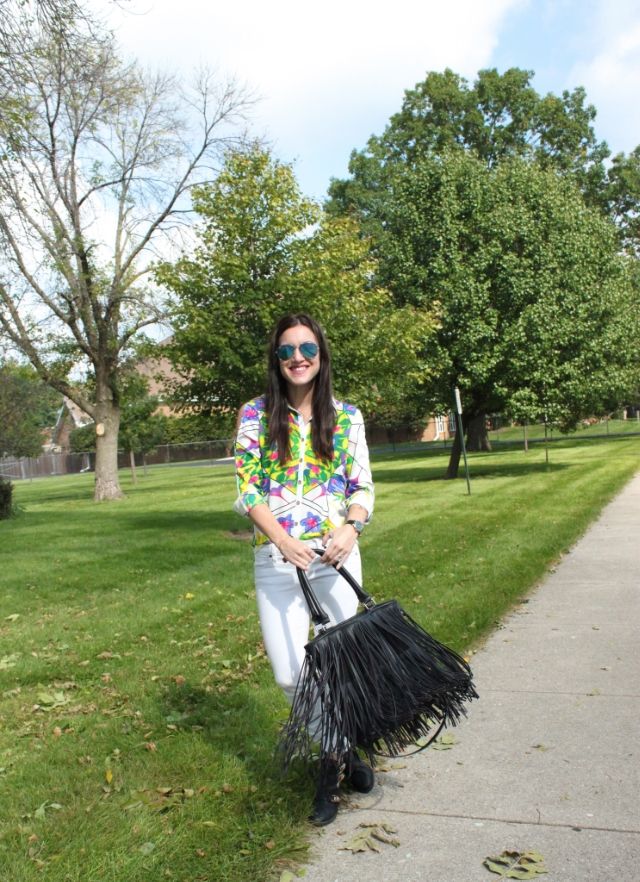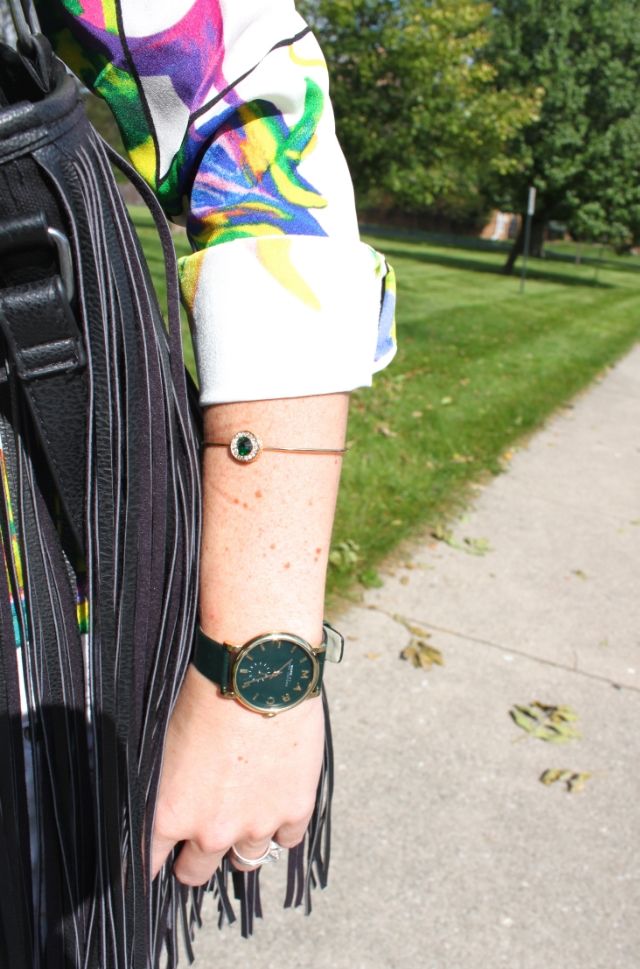 I truly hate "fashion rules". I mean, let's me honest, they change all the time! I say, wear what you want when you want as long as it makes you happy and is appropriate. ;)
Two of my favorite "fashion rules" that I like to break: wearing white after Labor Day and wearing black and brown together.
Today I'm styling white after Labor Day. I decided to keep the styling fun by adding a bright blouse and mirror sunnies. To make the styling more appropriate for fall I paired the look with a black bag and black boot.
What do you think of this pairing? What are some "fashion rules" you like to break?