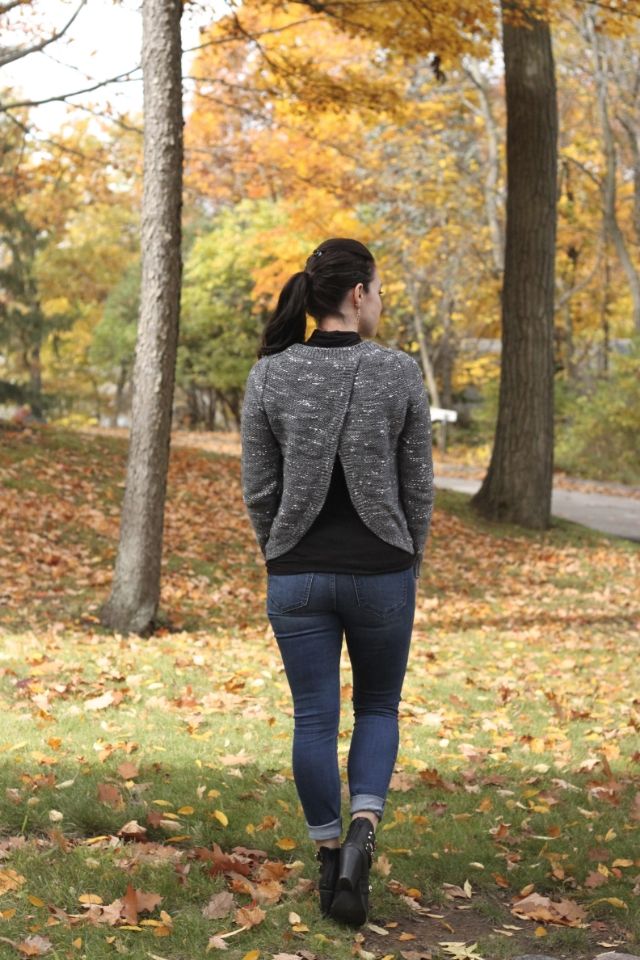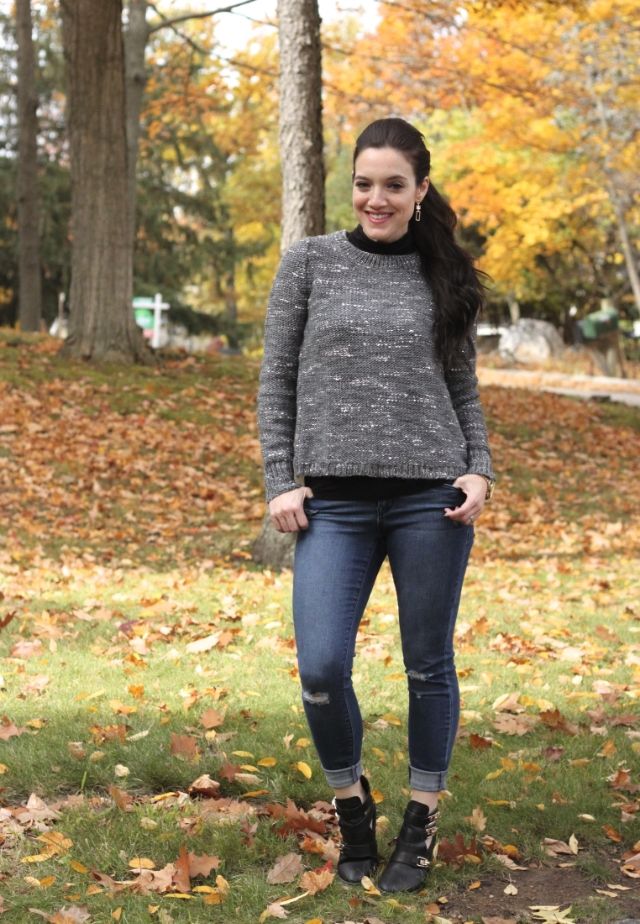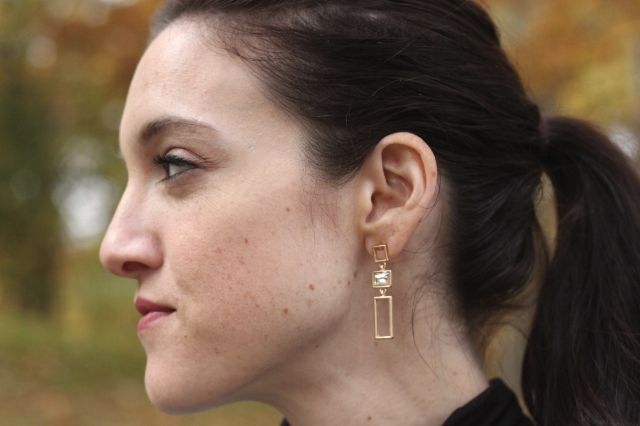 I am in love with the back of this metallic knit! What a fun detail to an otherwise basic crop knit.
It's the perfect addition to my ever growing sweater collection and my first one that has an open back. Gotta love it when the hubby tells you to buy a sweater because he plans to buy one too. I went with something that was different from anything else I currently own and I am so happy that I did!
I kept the styling weekend relaxed by adding a turtleneck under, skinny jeans, and crop boots. As for accessories, I only added these amazing earrings and a watch. Perfect for a relaxing weekend day.