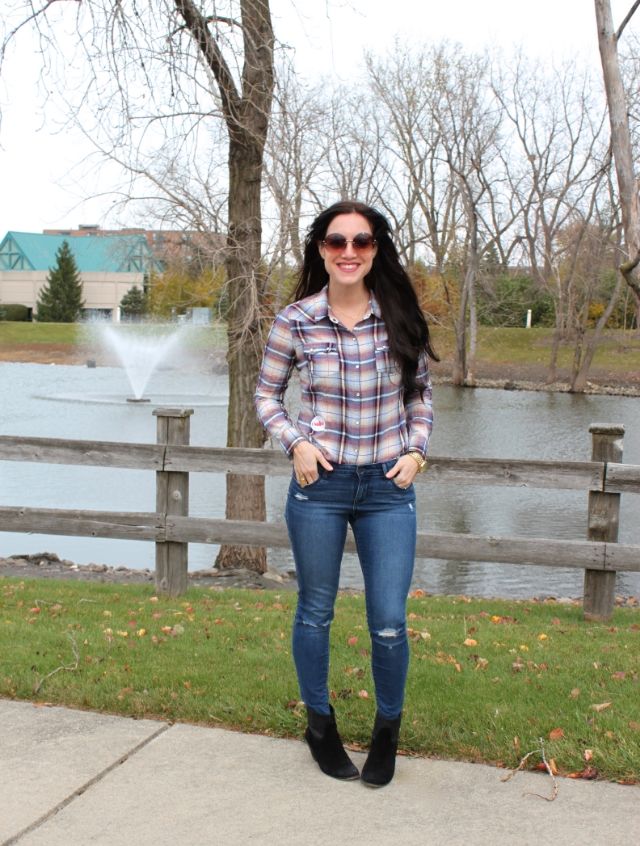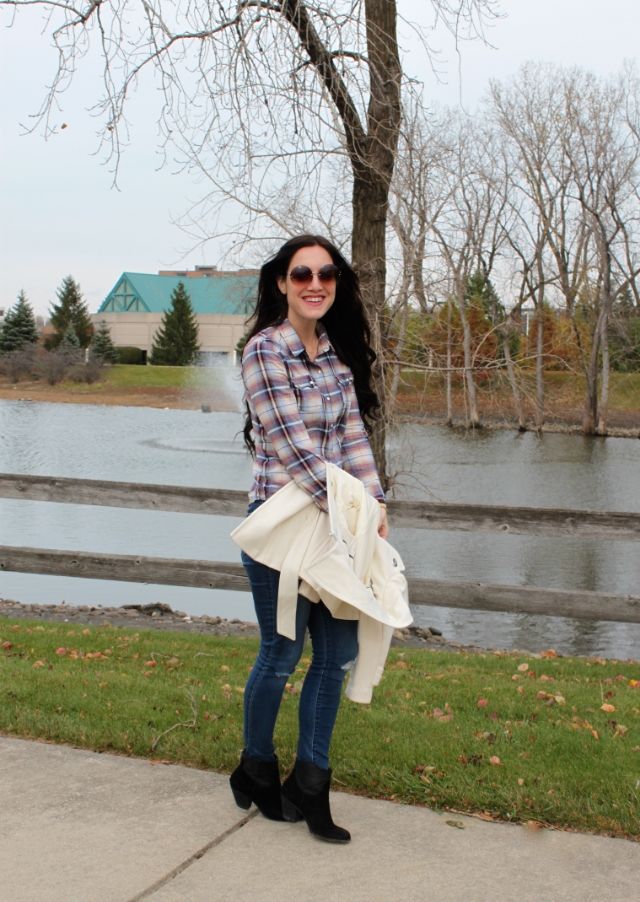 My daughter turned 4 years old on Tuesday and not only did the kids have the day off, but my hubby did too!
We went out for breakfast, voted, took the kids to see the movie "The Book of Life", and I finished the night off by cooking my little lady her favorite dinner. We had the most wonderful day and I needed an outfit that would work for all of the above.
I kept my outfit super easy and laid back by pairing my favorite jeans with a plaid top, crop boot, gold jewelry, and my new wool jacket.
What is your go-to for everyday wear when you are go, go, go all day long? Do you like this pairing?