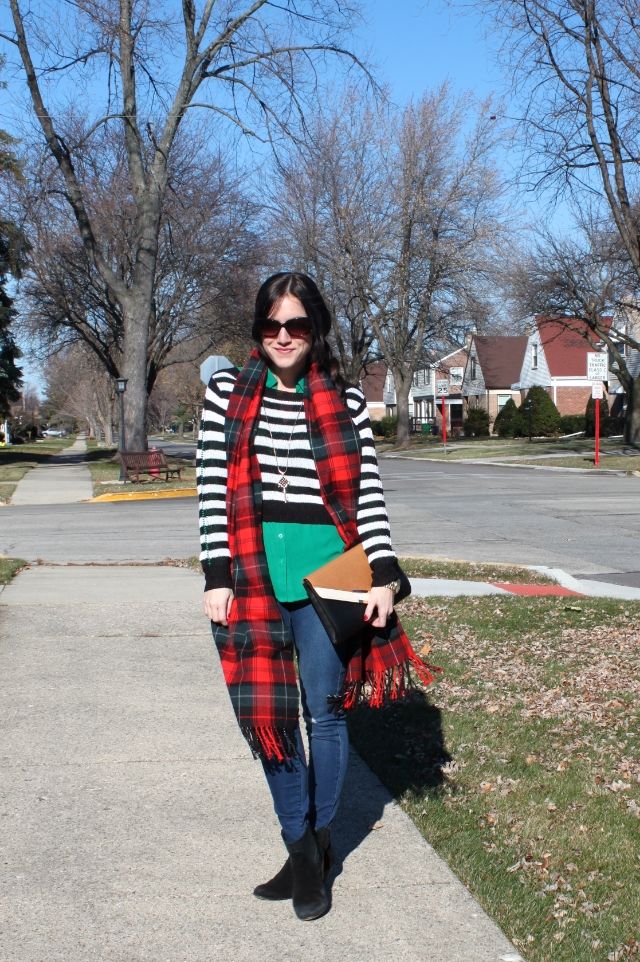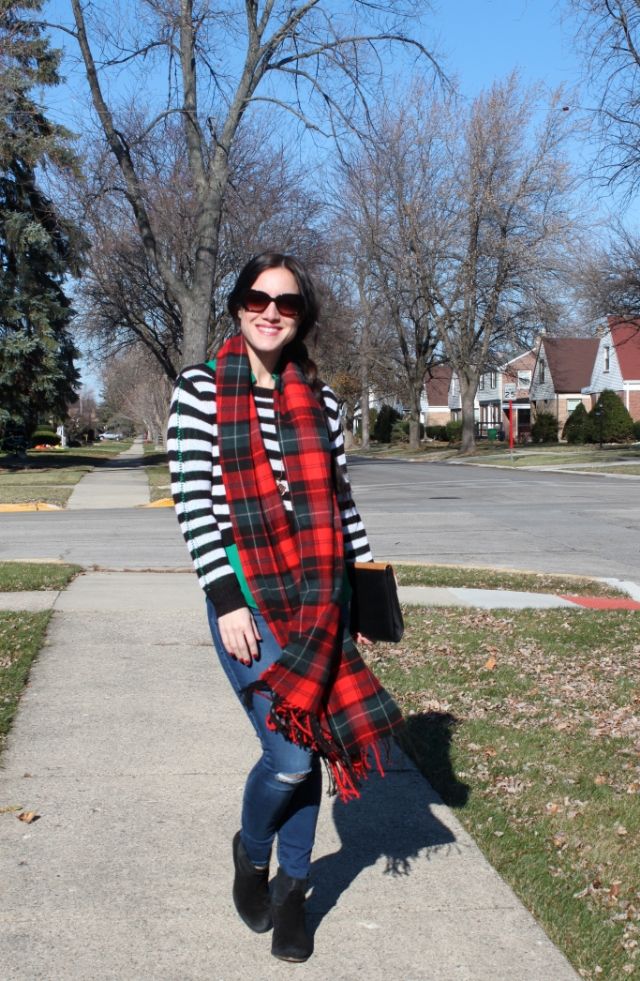 Ever have one of those days where you have no idea what you are going to wear and then you pull off an outfit you've never thought to pair before? That is what happened to me this day.
We are transiting into the winter season but had a few days in the upper 40's/lower 50's. I figured layers would be best so I tossed on a blouse and my favorite skinny jeans (are you guys getting sick of these jeans yet?!).
I was about to call it an outfit when I saw this crop knit folded in my closet. I had bought it last year at an end of season sale and honestly forgot I owned it. Just to see what it would look like I put it over my blouse and it was love at first try on.
I finished the look with simple jewelry, my favorite ankle boots, and this amazing scarf I am currently borrowing from Kaitlyn and ps Katie, I never want to give it back! Ok, I will give it back, but since it's sold out, I must swap for it again soon. Deal? Deal! (I'll just pretend you said yes.) ;)


Do you ever mix patterns while layering this time of year? What are your favorite patterns to mix? My all time favorite is polka dots and plaid, but plaid and stripes is a close second.