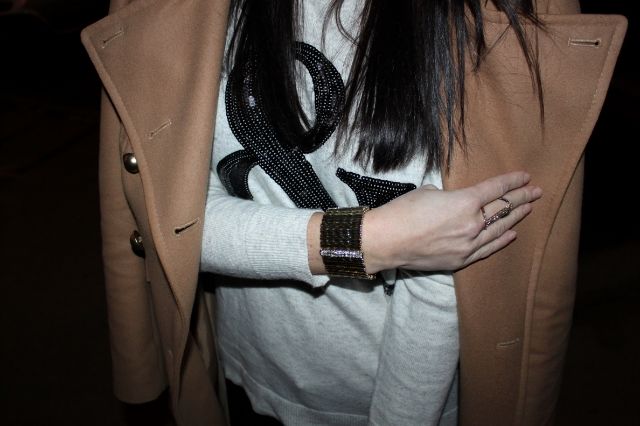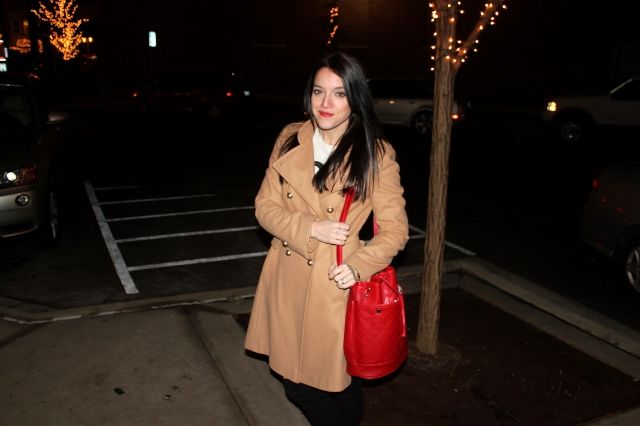 On our most recent date night we decided to mix it up a bit. We generally go for the standard dinner out and maybe even a movie, but this time we wanted to do something we've never done on a date before. Enter
Bottles and Bottega
in La Grange.
Since we were going to be painting (and drinking red wine), I didn't want to wear anything super dressy as it could get paint on it. Having said that, I am still me and these bow toe shoes were calling my name this day. It all worked out as I did not get paint on any of my clothes. ;)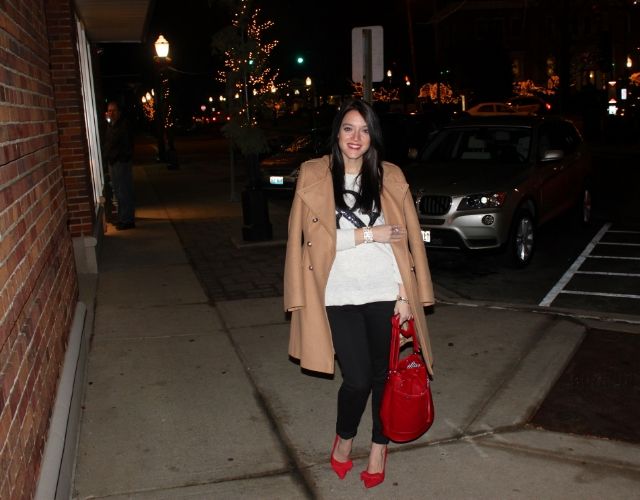 Top:
Piperlime
// Pants:
Express
// Earrings:
T+J Designs
// Shoes, Ring, & Bag:
Just Fab
// Jacket: Victoria's Secret // Bracelet:
T+J Designs
// Watch:
Fossil
This was my third time going to
Bottles and Bottega
(previous posts
here
and
here
) but I have never done a couples painting or gone with my hubby. I love that for the first 30 minutes you eat snacks you bring in yourself and uncork your wine. It was nice to sit on a couch with my hubby and chat and have a some light bites while sipping on wine. It is actually kind of romantic even though you are painting in groups. We were the only two people sitting on our side of the table and it was kind of like we were doing our own thing with others around.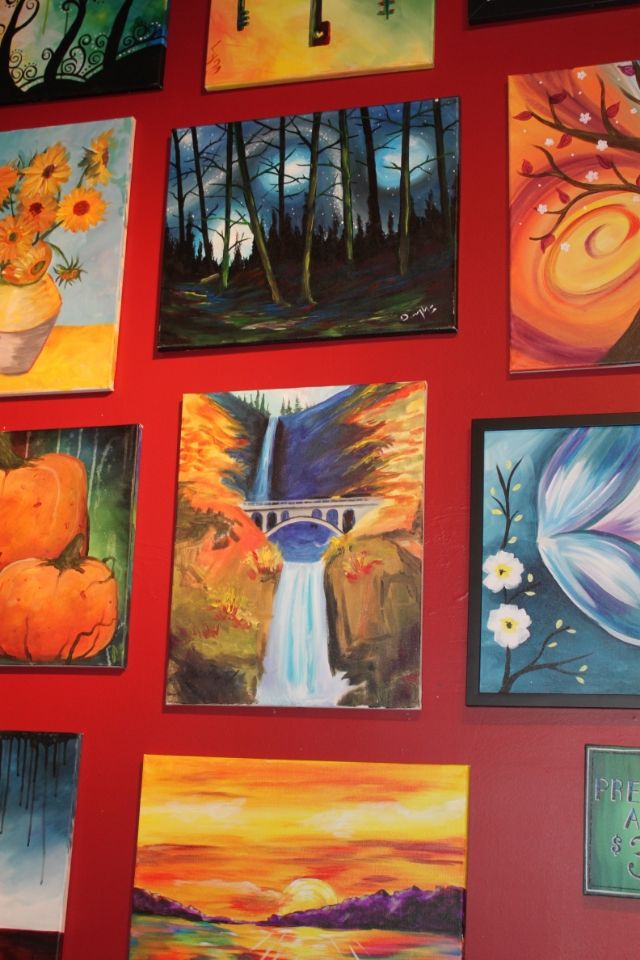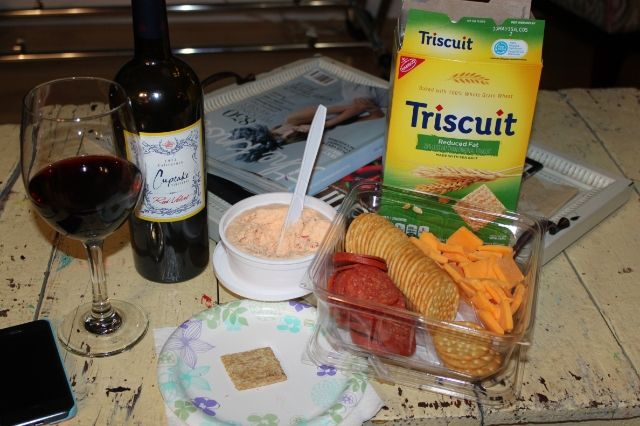 There is an instructor that takes you through the painting step by step, but myself and Ryan were the only ones making the painting into two canvases that fit together to make one painting. It was a fun teamwork activity as we had to make sure our branches were lining up. I have to say, this date was one of my favorites so far. Plus we have one lovely take away that is now on our wall!
Here are some action shots: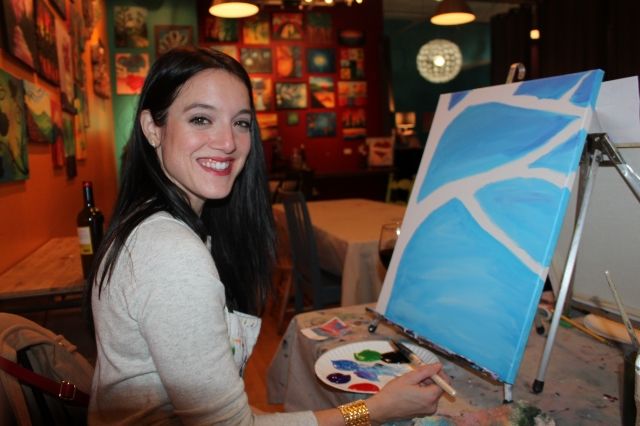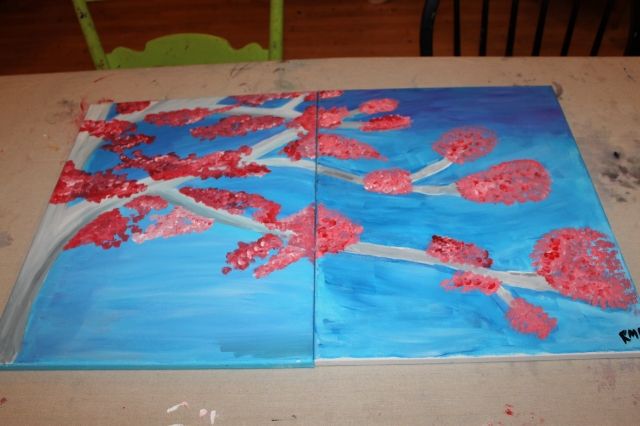 Above is the finished product. I painted the left side and Ryan painted the right. I love how we matched them up so well! I have to say, I'm proud of this painting and of our ability to work so well together.
Where do you go on date nights? Have you ever been to a painting class on a date?