I don't know about you, but my
Hunter boots
get roughed up a bit during the winter months. Yes, I wear them in the rain, but I wear them even more in the snow which leads to salt stains and a weird foggy color overlay.
After my second season of rocking these bad boys I decided I needed to find an easy non-toxic way to clean these puppies.
Here is what you will need:
-1/2 cup vinegar (I used organic apple cider, but you can use white vinegar too!)
-1/2 cup water
-Paper towel or rag to wipe boots with
As you can see below, my boots are crazy dirty. Using a paper towel, I soaked it in the mixture and began wiping my boots down.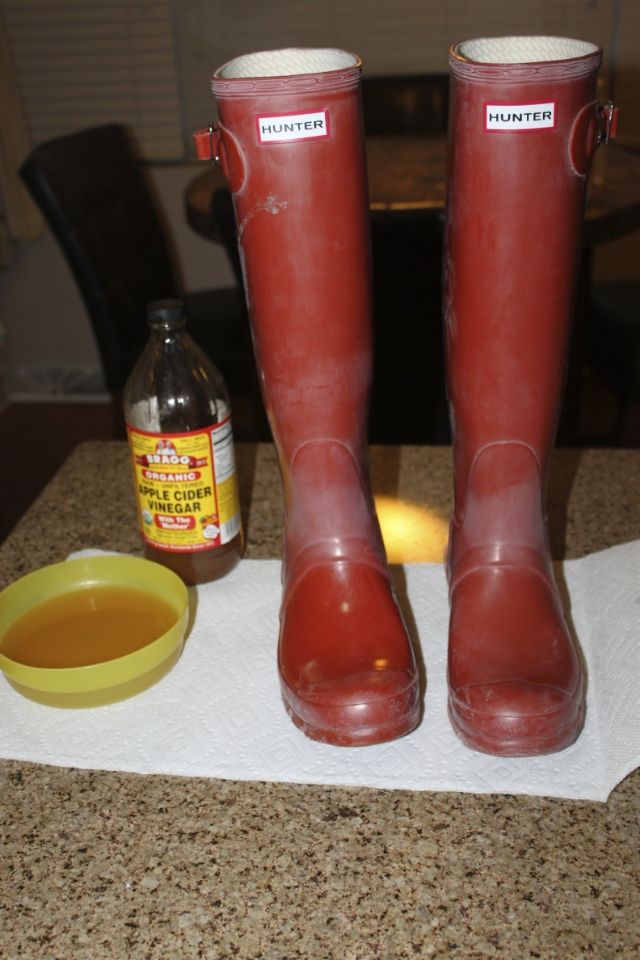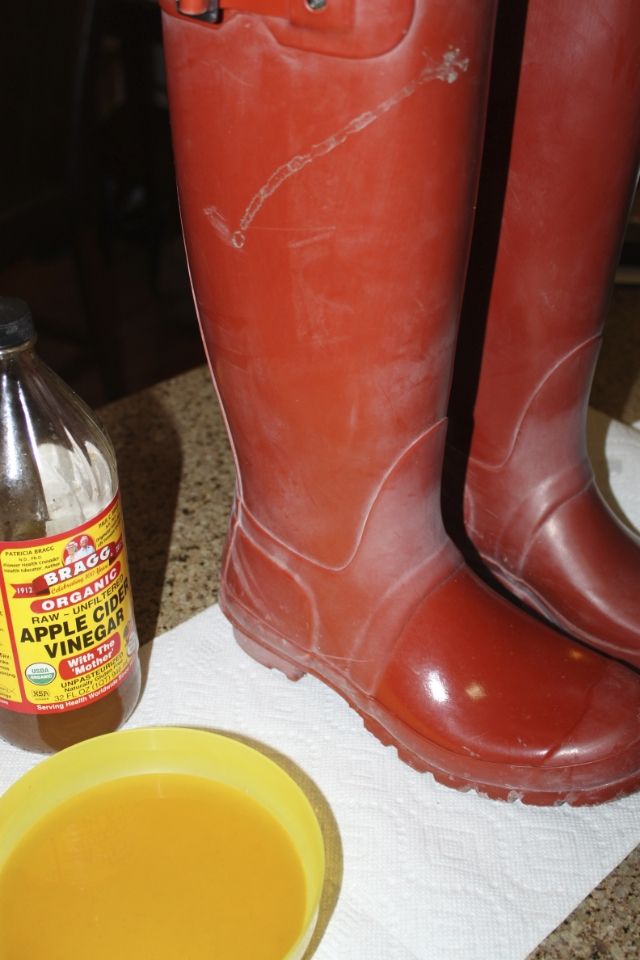 The finished product:
As you can see, this mixture works super well. I could have flipped them upside-down and dipped the tops in the water and vinegar, but I didn't really notice the tops were still dirty until I saw these photos! Next time. ;)
How do you clean your rain boots?
Did you find this post helpful?