The hubby and I went on a record breaking three date nights in December. We had planned on having four but my guy was sick for one of them. So, on this date he made up for it by combining what we had planned to do on the missed date with what we were doing on this date.
Here is what I wore: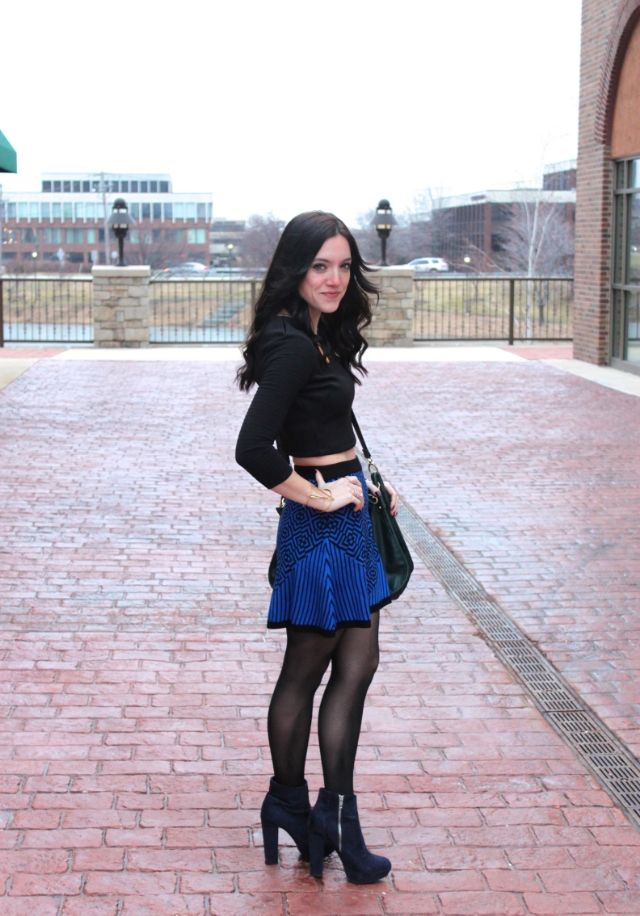 We had set out for an early dinner but first we stopped to take some photos before the sun set.
And then something wonderful and unexpected happened, I asked my hubby to take photos not of me, but with me and he was all about it! Anyone who has husbands or boyfriends who take their photos know that they get sick of it every now and then. They also don't want to be IN the photos very often. If you think I wasn't the most excited ever then you don't know me at all! lol I would have my husband in every photo with me if he'd be into it.


So without further ado, I give you our couples photos shoot: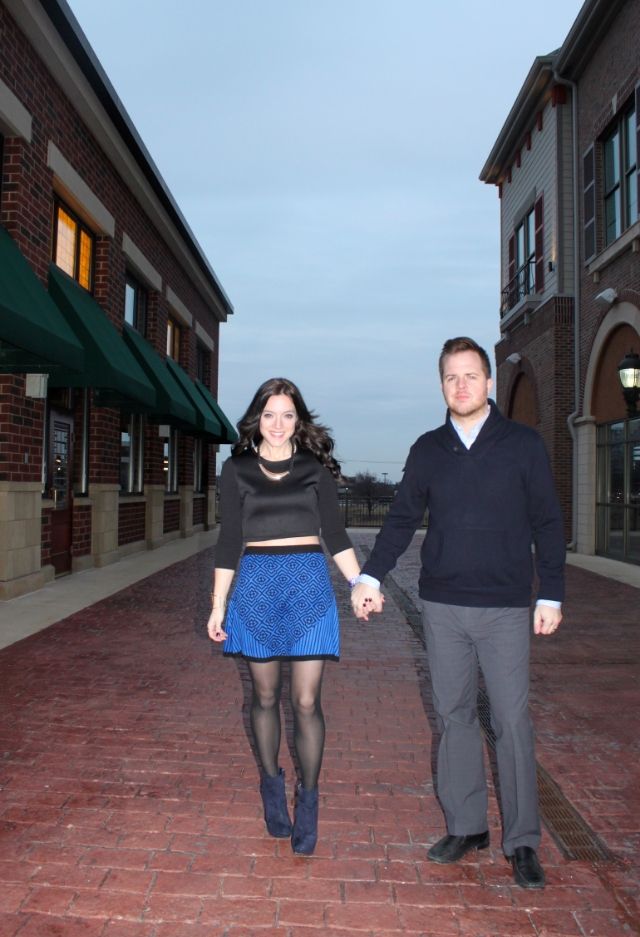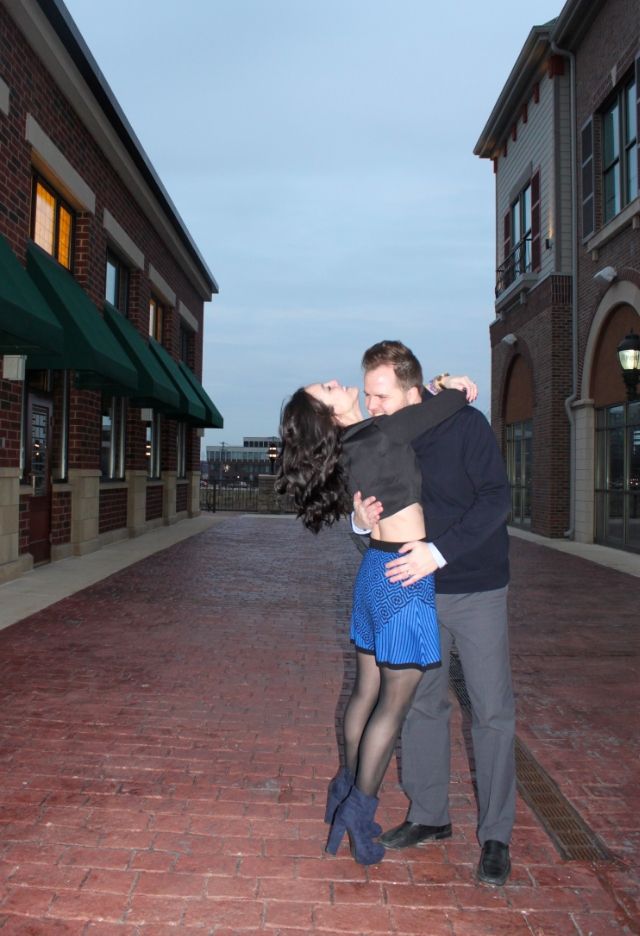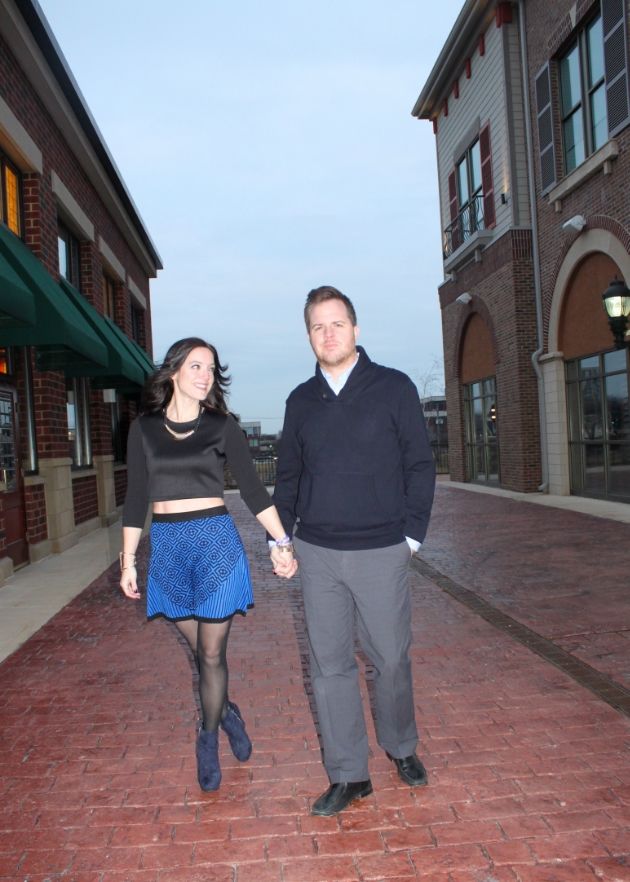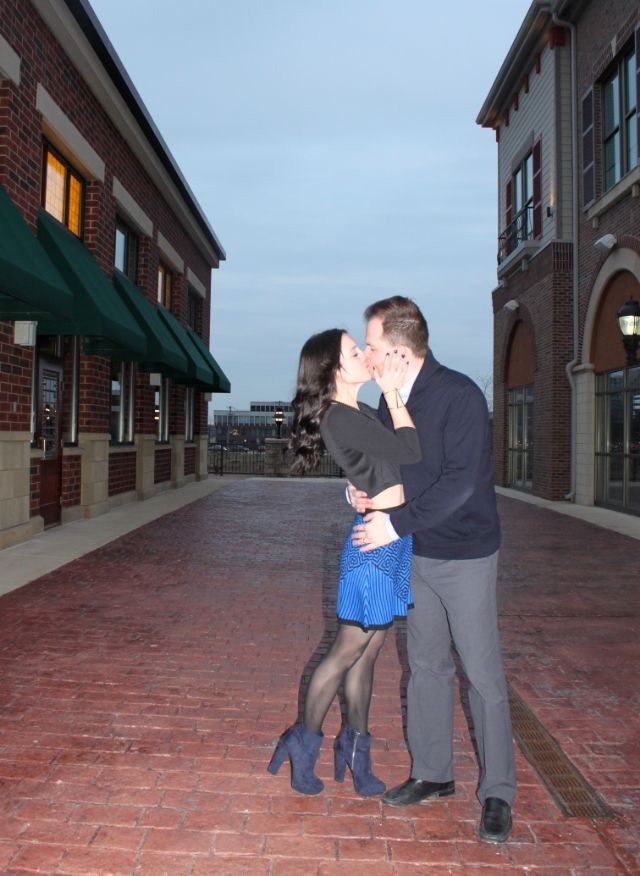 Menswear: Knit: Banana Republic // Top & Pants: Express // Shoes: Aldo
We knocked these photos out with my tripod, my camera on its timer, and only 16 frames! I love them. A few will for sure be hanging in our home very soon.
After the shoot, we had cheese fondu and other appetizers with a few cocktails. Next up, we went to the mall to walk around and see all the Christmas lights as well as do some holiday shopping. We even stopped at the Christkindlemarket in Oakbrook and had some German beer.
After that, we went to a newly renovated movie theater and finished our night with more food and drinks. We were gone for 8 hours, yes 8! And probably had one of our most fun dates to date.
Do you ever go on extended dates with your man? Have you ever brought a tripod out to get some updated couples photos taken?