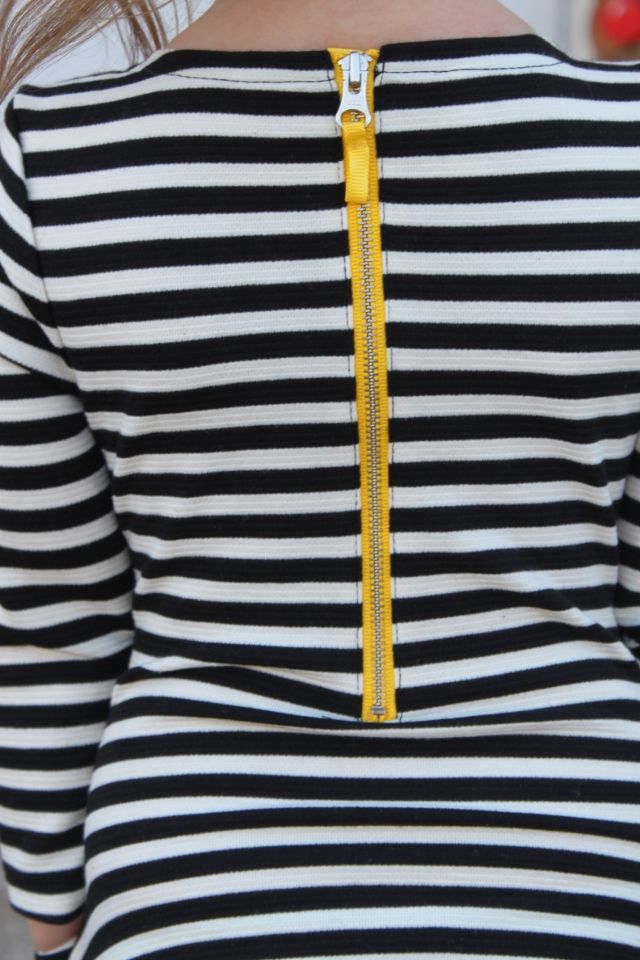 Pockets, exposed yellow zipper, stripes angled in all the right places, and cute blue leggings? Yep, my girl will take the "blue classic outfit" please!
My bean and myself both love this look. She wore her new outfit on Christmas day to our second party and looked adorable. This outfit is perfect for a family party or a chic day at school!
Dress & Leggings: c/o FabKids // Shoes: JC Penny
What details draw your kids (or you) to the outfit they pick?
Do you gravitate to certain colors or color pallets?