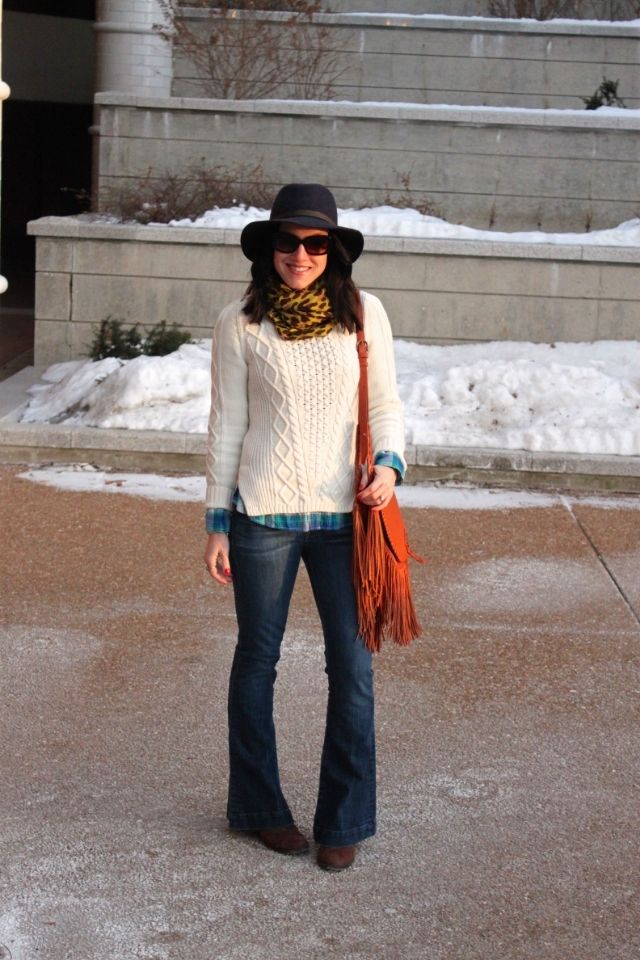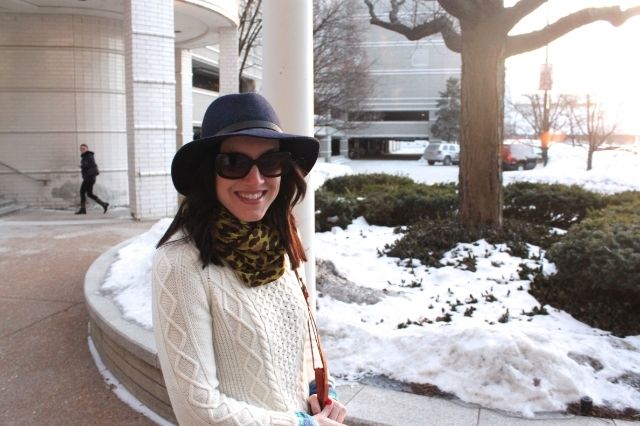 This winter is never ending and so darn cold! I love taking photos during sunsets, but I can't wait for the sun to set later in the day then 5:00pm. Oh winter, you are making me crazy in every way possible. lol OK, I'll stop ranting about the weather in the Midwest...for now.
My solution, the only solution, is layers over layers. I started with a great plaid blouse and added a chunky cable knit over that. Well, I was still freezing so I added a great animal print scarf too (and a wool jacket which is not shown). I was wearing two pairs of socks as well at my favorite wool hat. See layers on layers folks!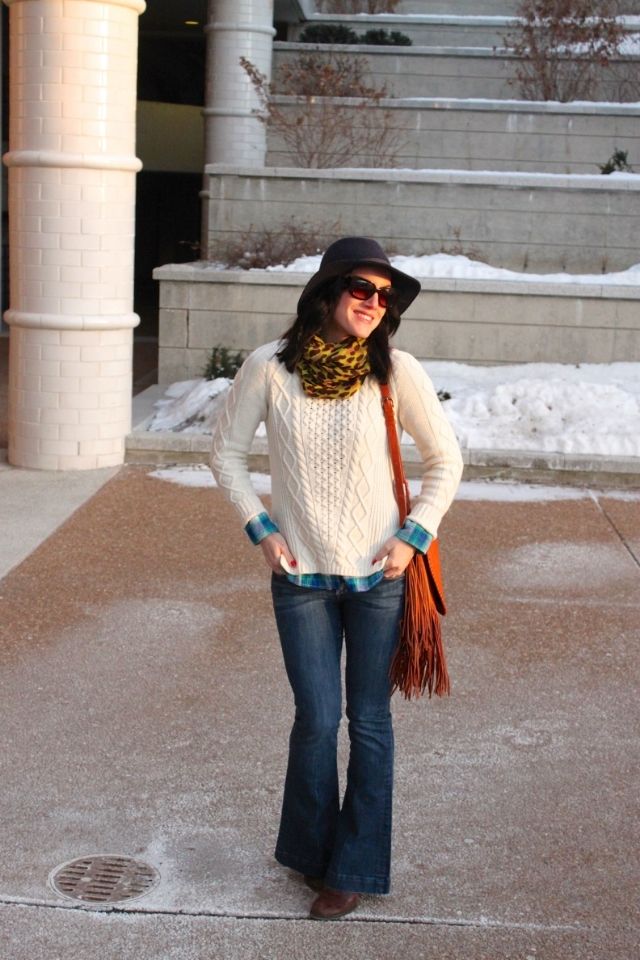 Top: Express // Sweater: Banana Republic // Jeans: 7 for all Mankind // Bag: Rachel Zoe // Hat: Gap // Sunglasses: Prada // Scarf: Loft // Boots: c/o JustFab
What do you think of the final look? How have have you been dressing to stay warm during this super cold winter we are having?