I love weekends that are filled with nothing other then family time. These don't happen often, so when they do we try to take full advantage of them. The four of us love to relax and just have fun together! On weekends like this, my kids always want to go for bike rides and honestly, so do the hubby and I. What's not to love about being outdoors on a sunny day?
On this beautiful Spring day, I wore what I like to call very basic everyday mom wear. ;)
Floral print shorts, basic tee, Chucks, and a backpack was the perfect outfit for riding around with my family. I have to say, this backpack is amazing. I was able to store my car keys, phone, snacks for the kids, and sunblock all on my back while I rode around. Are you really ever too old to wear a backpack? I think not!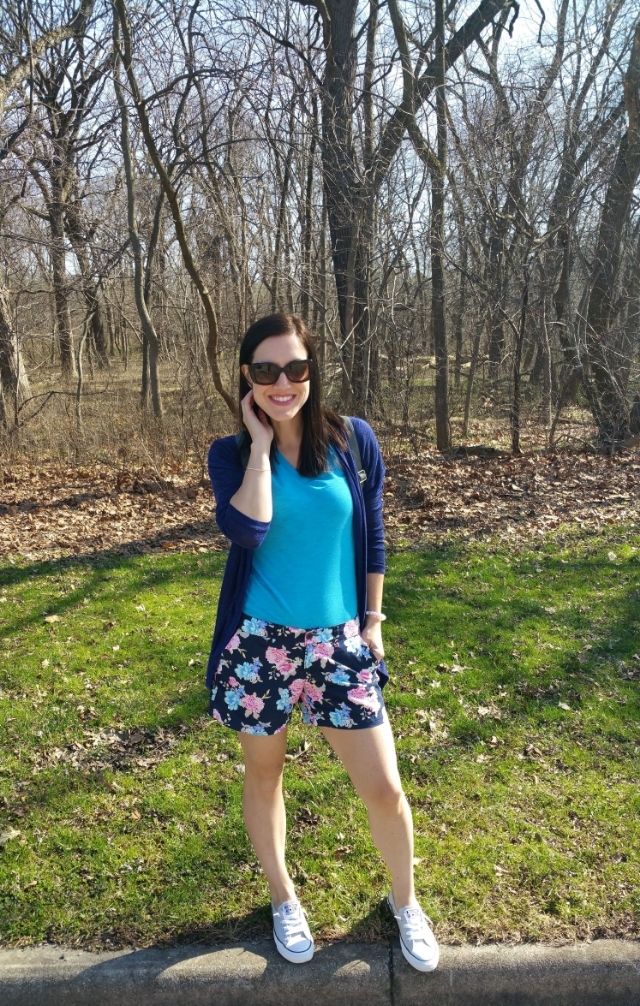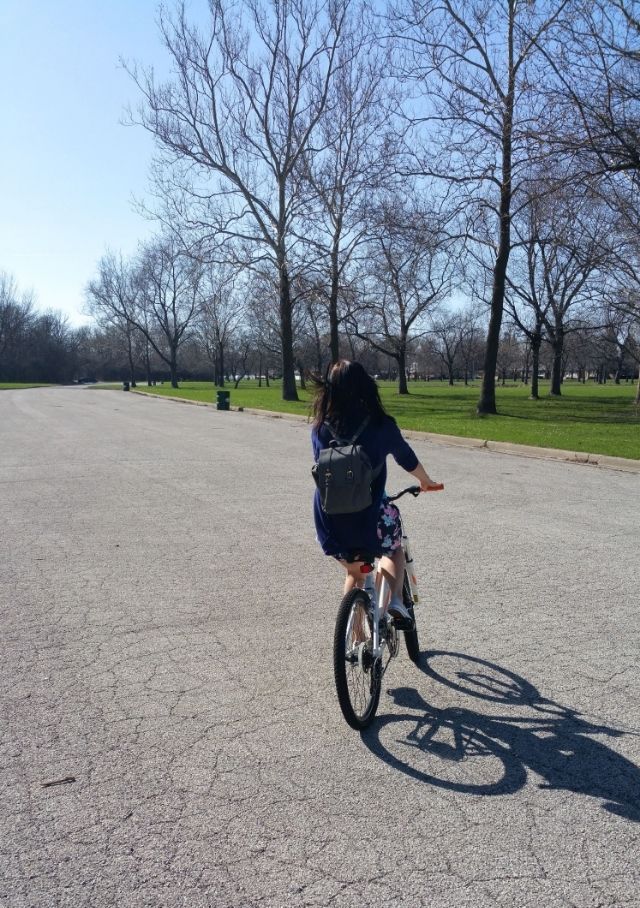 Do you love riding bikes as much as my family does? What's your favorite activity to do outdoors now that the weather is finally warming up?