When Kristy reached out to me to try both a day and night age-defying cream called Nerium, I jumped at the opportunity. I was not familiar with the brand, but as soon as I started to research the website I was so excited to start using the products! Who doesn't want to try out face creams that have amazing reviews and testimonies? Plus I hear Justin Timberlake's mom is a rep for this company, so you know all the Hollywood ladies are trying this. You had me at age-defying, you had me at age-defying!
Here is a bit about the product:
I wanted to see for myself (and for you guys too) how well this stuff really works so I took photos at day 1 and again at day 30. Each time I took my photos it was right after a shower so please don't mind the wet slicked back hair and robe!
These photos have not been edited or altered in any way so be kind folks, this is a whole lot of honesty all close up in my face!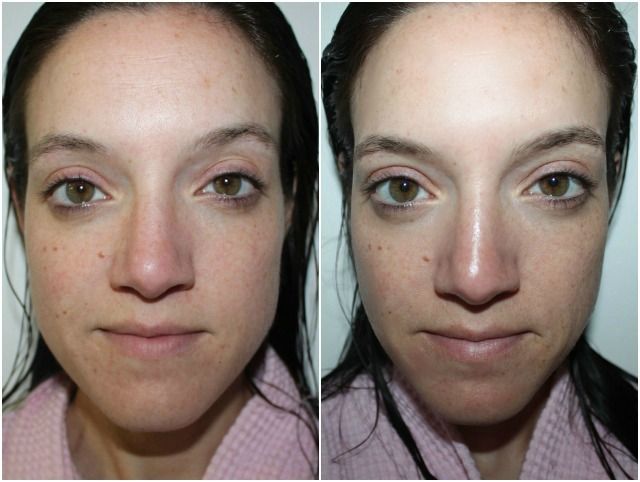 My head is tilted down in the second shot plus it is zoomed in a it more, which is why my face shape looks different in the two photos. I looked down because I wanted to show you how different my forehead looks. Look close people, lines have disappeared!
Below is a shot that shows how well the creams have evened out my skin tone. Look how red the pigment was around my nose before I started using the products. My crowsfeet and under eye wrinkles have gone away and again, I just can't get over my forehead. Reminder, this is just in 30 days of using! One bottle has way more then a month's supply in it and I plan to continue using both the day and night creams.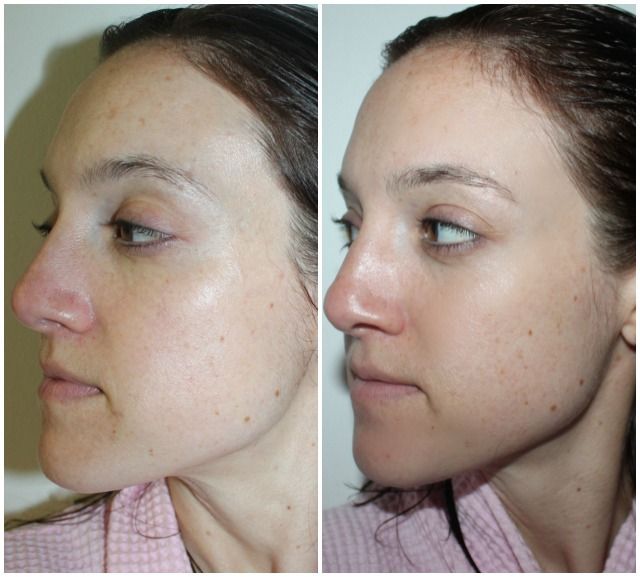 I'm so glad I tried these products! My skin tone is more even and I have less wrinkles in just one month of use. What's not to love about that? I really enjoy the smell of both creams as well. They kind of smell like cucumbers and a spa mixed together.
I was told to use 3-4 pumps, but you can easily get away with using 2-3. A little went a long way with these products which is always a plus as far as I'm concerned. More bang for your buck sort-of-speak.
Now for the fun part, the giveaway! One lucky winner will receive a bottle of Nerium anti-aging night treatment. Entry info below:
a Rafflecopter giveaway
*
Winner will be announced Monday June 9th at 6:00am. Good luck!