This is the pier at the family lake house in Wisconsin. Over the years it has become one of my favorite places to be.
I love so many things about this pier! Some of my favorite memories here are: laying out, carrying the kids as they try to swim (with help from GaGa of course!), watching Lake House Lynn go down the slide, walks along the water, sitting and reading a book (this has happened twice! It's wonderful!), watching sunsets by the benches, the golf cart rides to get here, sitting with the family watching fireworks on the fourth, loading up for family boat rides, and taking photos with Ryan and/or Kaitlyn right as the sun is setting (we all know it's you mostly Kaitlyn!). This pier has many happy memories for me so far and I can't wait to see what else happens here in the years to come!
Over Memorial Day weekend we headed down to the pier as the sun was setting and took photos using the beautiful natural light and surroundings. I think the lake made my outfit look better then it did in real life! ;)
Lace shorts, light cotton blouse, and the cutest bag and sandals ever.. it had all the makings to be adorable. But it felt a little puffy when I tucked the top in. Next time I'm pairing these lace beauties with a button down so I can tie it at the waist. Am I the only one who plots my next outfit as I'm in my current one?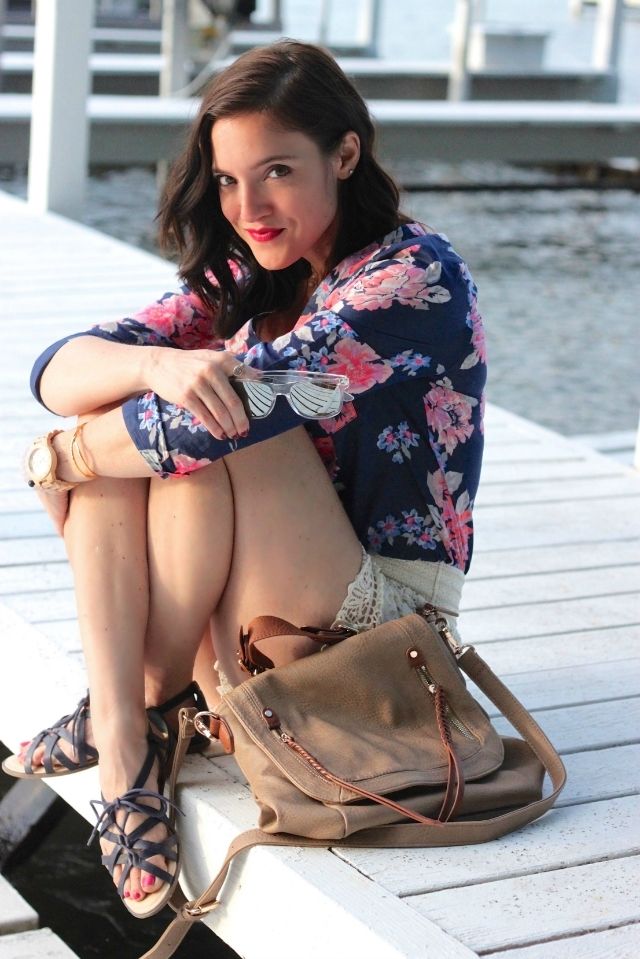 I paired this print and texture mixing outfit with classic but edgy jewelry. My wooden watch, gold and opal choker, and gold cuff made the look complete. And don't forget the sunglasses that I wanted to steal (and still might) from Kaitlyn. I mean how amazing are these? I believe she took them from her hubby so they are currently making the rounds. Maybe they will find their way into one of our next swaps (hint, hint). ;)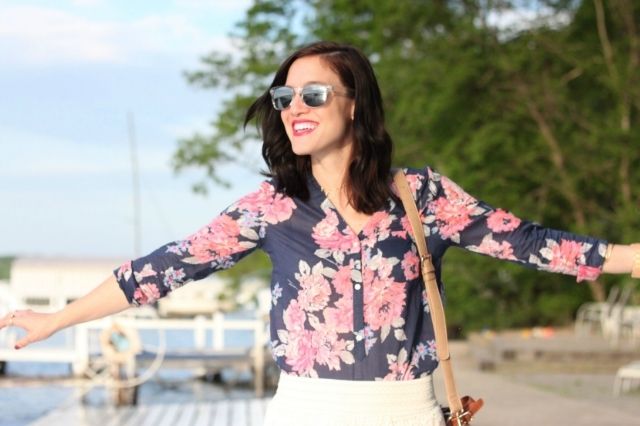 Top: Old Navy (swap w/ Kaitlyn) // Shorts: Ross // Bag & Shoes: c/o Sole Society // Sunglasses: ZeroUV (swap w/ Kaitlyn) // Watch: c/o Wooden Watches by Jord // Bracelet: Lokai // Gold Cuff: Rocksbox (use code sadbblogxoxo for 1st month FREE!)
Do you have a favorite spot you like to sneak away to when you need to relax a bit? What do you think of this outfit pairing?