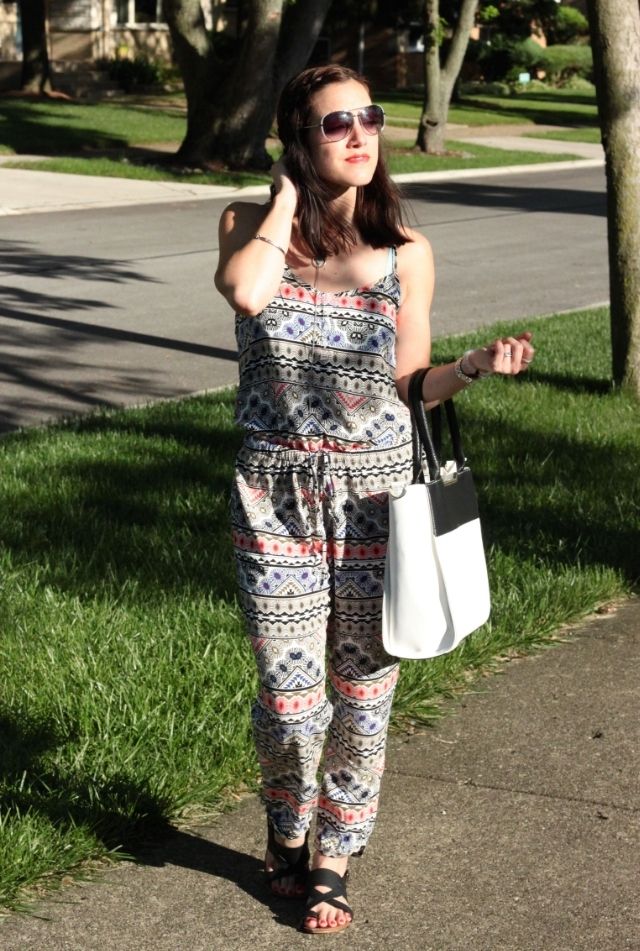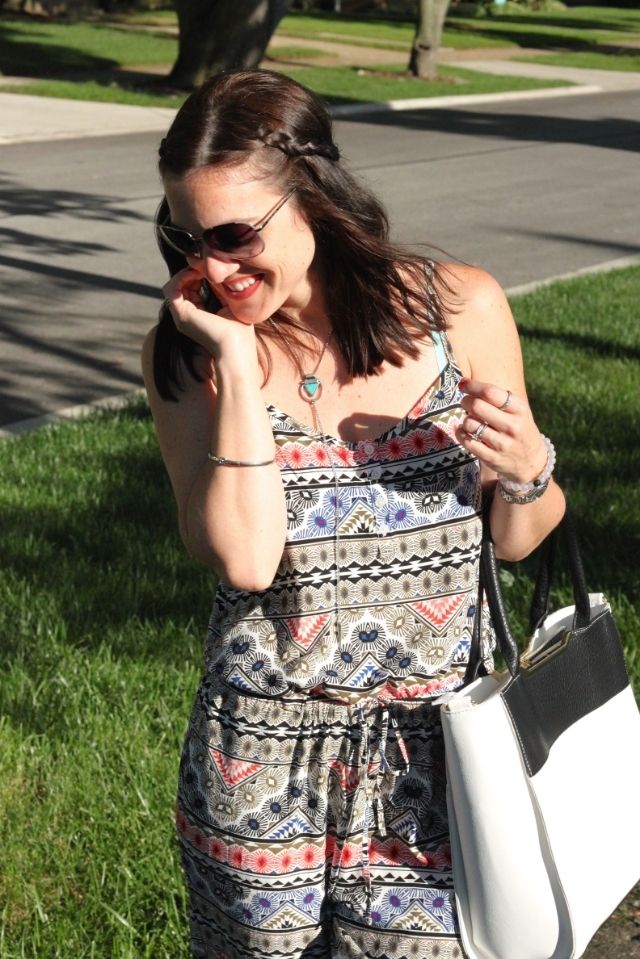 In my latest swap bag from Kaitlyn, I found this beautiful print jumpsuit. Hello lover..we will be best friends for the next week or so!
With the weather here in the Midwest flip-flopping from cold and rainy one day to warm and sunny the next, this jumpsuit is the perfect solution. On this day it was in the upper 60's but the sun made it feel much warmer. This look was perfect for a day of running tons of errands and playing outside with the kids.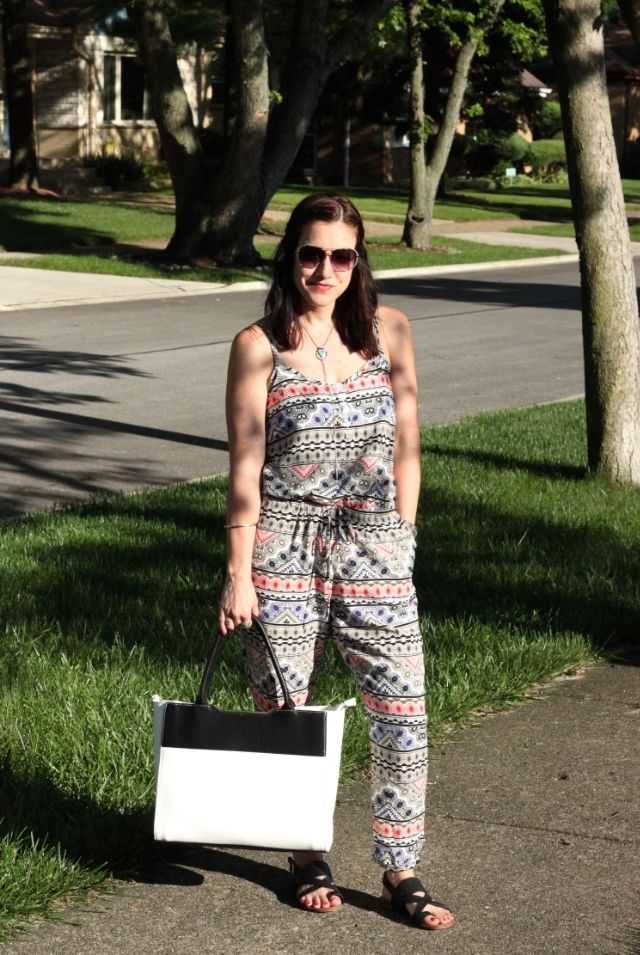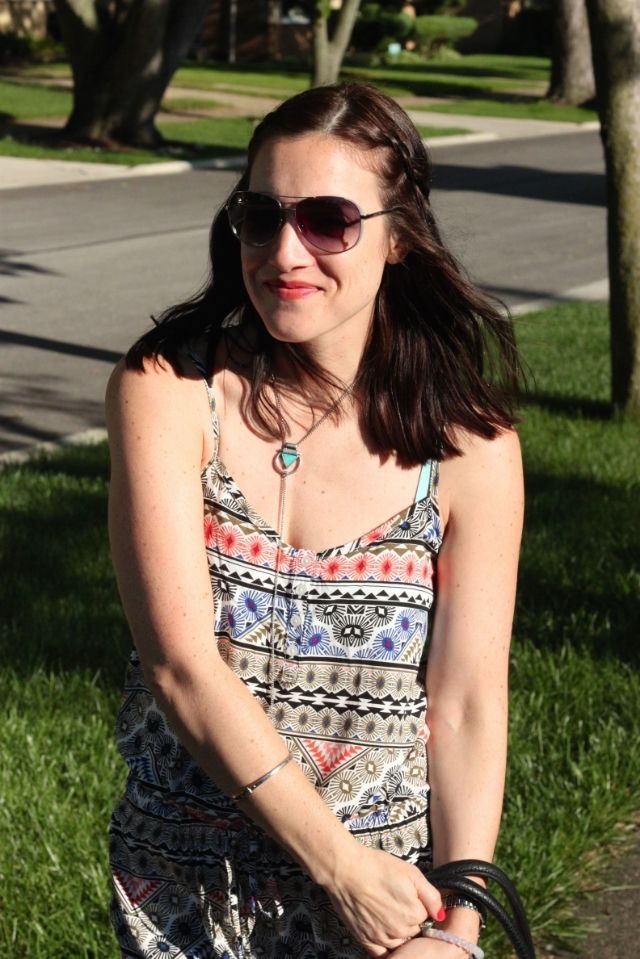 I kept the look super simple by adding black flats, silver boho jewelry, and my favorite new tote bag. To finish it off, I added braids to my day 3 hair (yes, I go 3-4 days between washes!). I was cozy and stylish which has really become my go-to lately. Anything that feels like pj's and looks like I'm dressed is perfect in my book!