When it comes to festival wear, I really have tons of it. I love attending live music festivals and honestly, I don't see why you can't dress like this daily. Since I live in the Chicago land area and lollapalooza is this weekend, I felt the need to break out some fun outfits this week.
I may not be attending this year, but I will be watching the live stream when I'm home!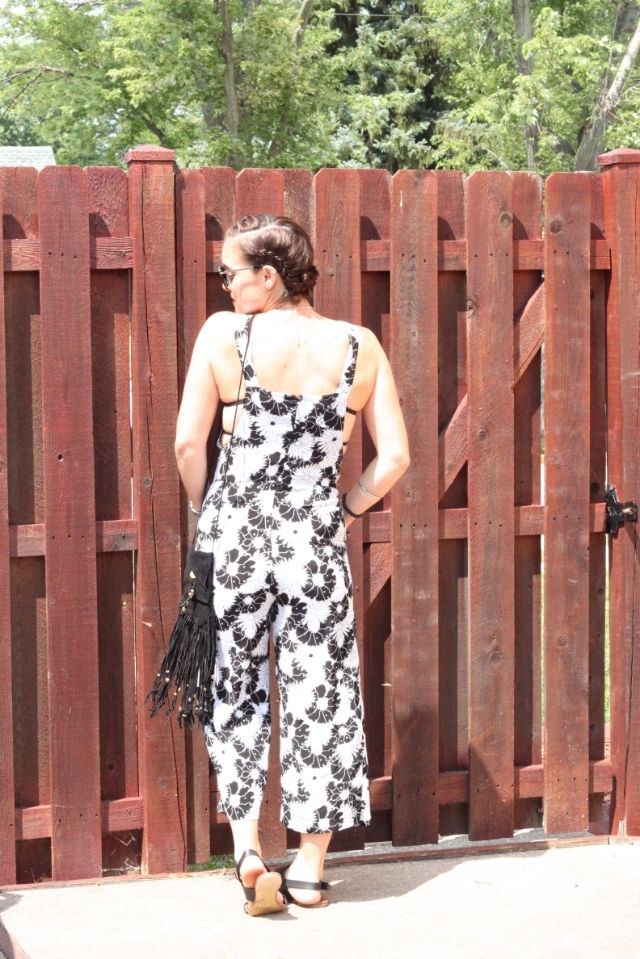 When I saw this jumpsuit I knew I wanted it right away. It's so unique and kind of gaudy (which I love) plus it reminded me of overalls and then I found the pockets. SOLD! To keep the jumpsuit perfect for very hot weather, I added a strappy bra, flat sandals, and easy jewelry. To finish the look off I wore my hair in a set of fat braids. When it came to choosing a bag, I went with a small sized phone fringe bag. This is perfect if you just want to carry a phone, ID, and cash. In the end this look was perfect for being outside all day.