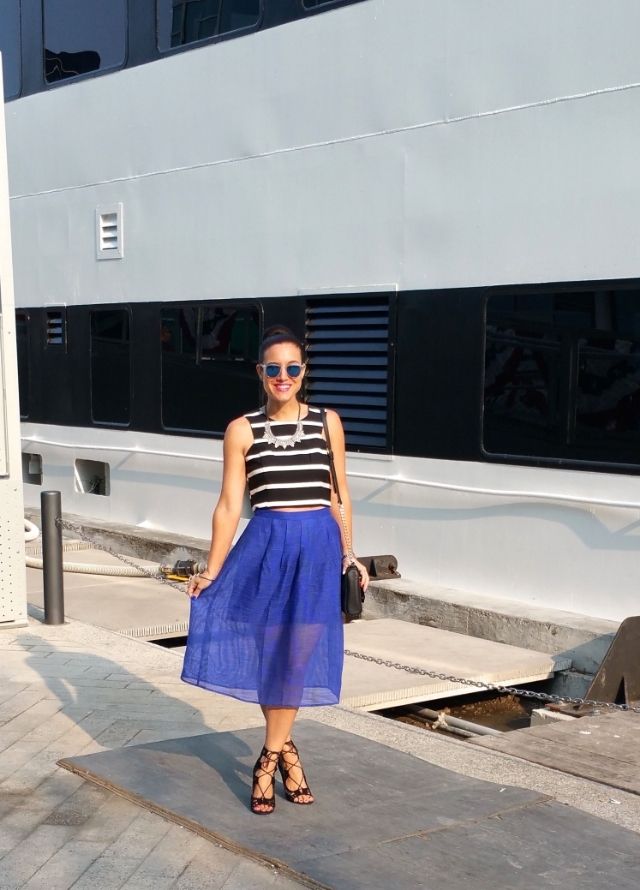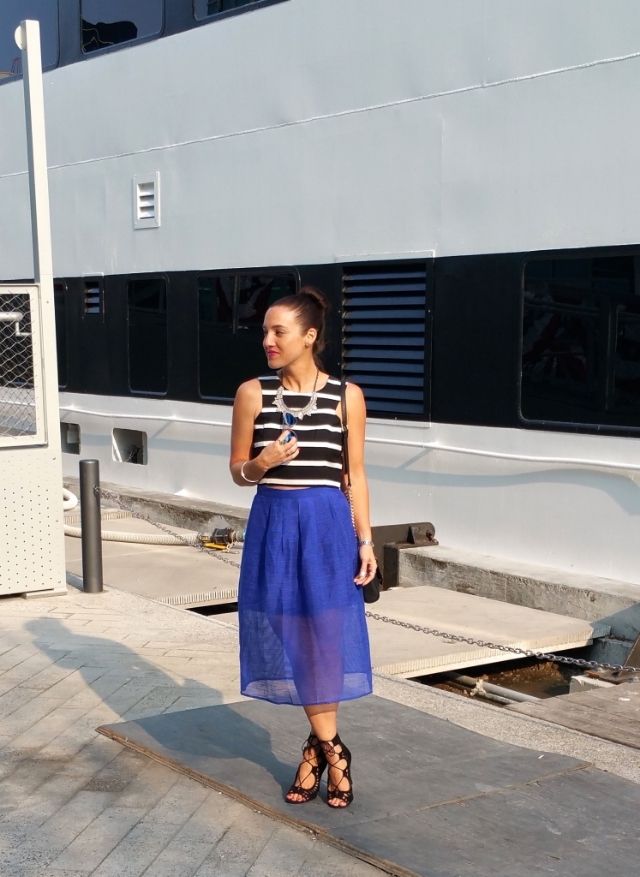 My husband recently switched careers. It was a long process to get into his new company, but after lots of hard work he was offered the job. This means lots of changes for our family, but in the end the payoff is well worth all the adjustments! We obviously needed to go out and celebrate and did so in a way we never have before. Go big or go home, right?
We have both lived in Illinois all our lives, but neither of us had ever been on The Odyssey II. Sounds like a great night out to me, let's do this!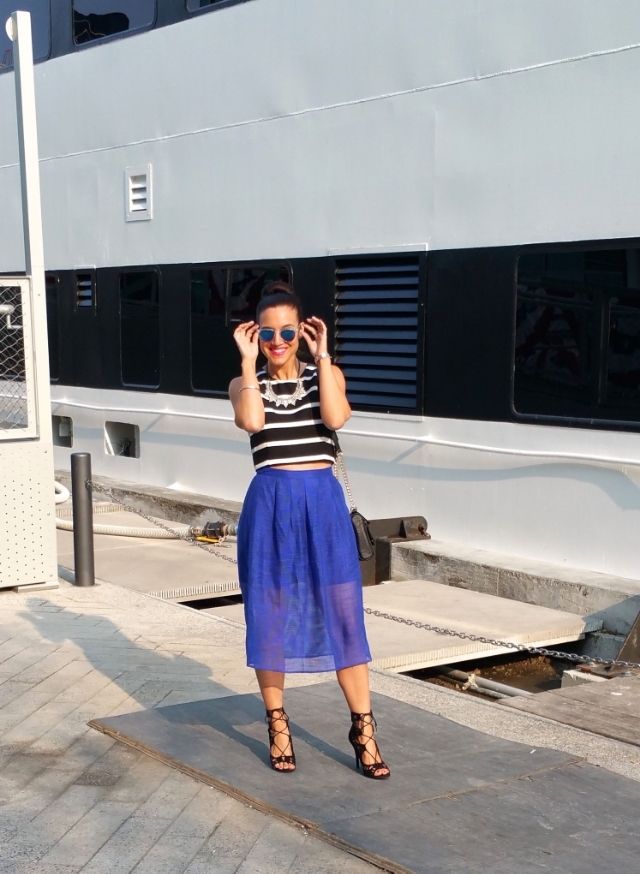 I can only explain this night like attending a wedding reception while you are on a gorgeous boat. Just add exceptional views, minus the speeches and time delays, but with all the fun, dancing, and amazing food. We had a blast! The food could not have been any better. Spending time of the rooftop deck was a blast, and dancing the night away while watching the sun set was one perfect way to celebrate! What a treat for us this night was!
Top: Lulus // Skirt: Piperlime Collection // Shoes: JustFab // Bag: Nordstrom // Necklace: Rocksbox (use code sadbblogxoxo for 1st month FREE!) // Watch: Movado // Sunglasses: ZeroUV
My handsome hubby rocked an everyday work look but mixed it up a bit. By adding more relaxed shoes, a knit cardigan, & a wooden watch, this look went from day at the office to night out on the lake.