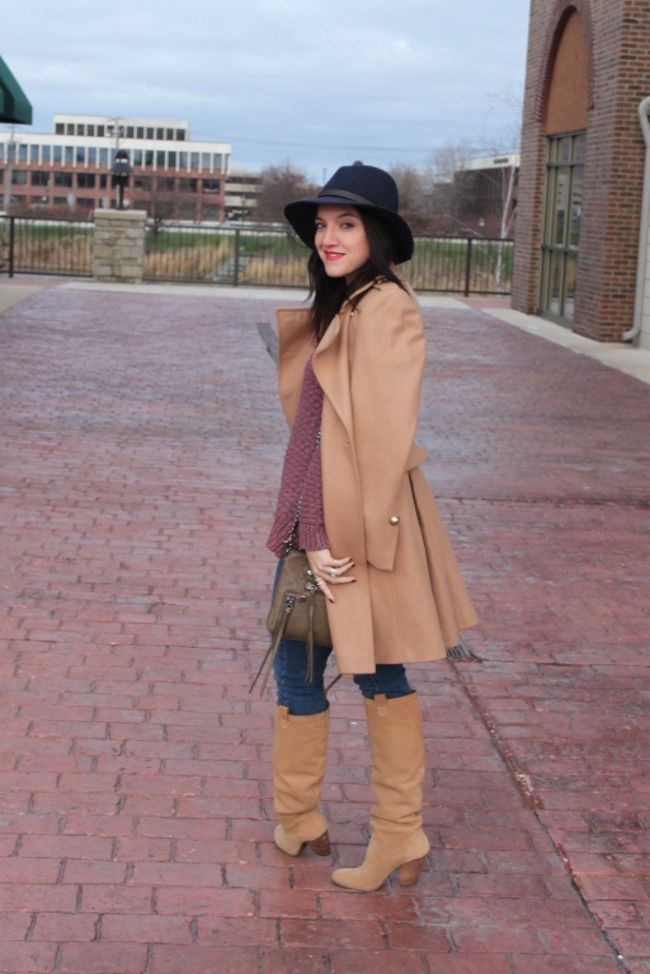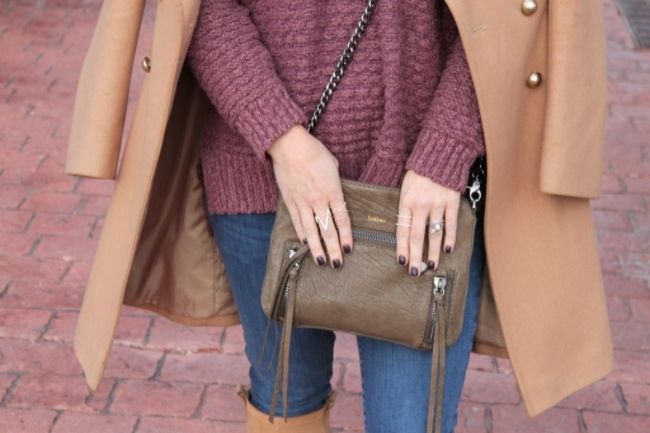 This year (much like the past few years), I have been stocking up on oversized sweaters for everyday wear. It really makes for an effortless morning to style a beautiful knit with skinny jeans and a few of your favorite accessories.
On this day I kept it a bit matchy by layering my camel wool coat and finishing the look off with camel OTK boots. Sometimes I really love mixing up the colors and other days I like the keep the hues matched. Your clothing really does become a reflection of your mood for the day...well mine does anyway!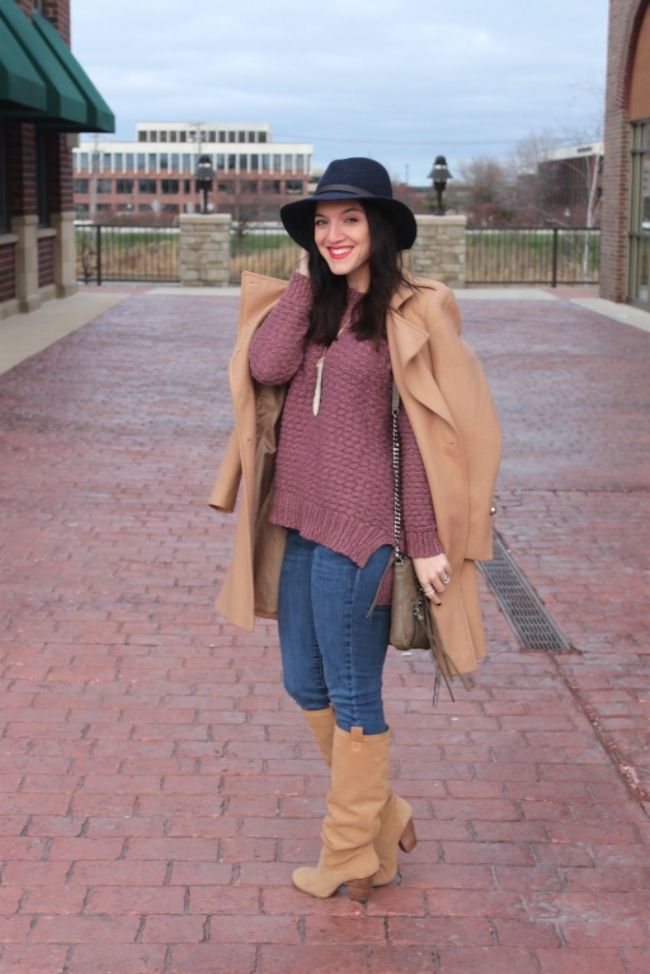 I have been blogging here less and less lately, but still keep my
Instagram posts
coming daily. Life gets busy, and I appreciate that Stilettos and Diaper Bags has been a creative outlet for me for almost seven year now (oh my goodness, how has it been that long?)! I just wanted to take a moment and thank all of my readers who come to the blog to read my full post, kisses to you! Your support is amazing!