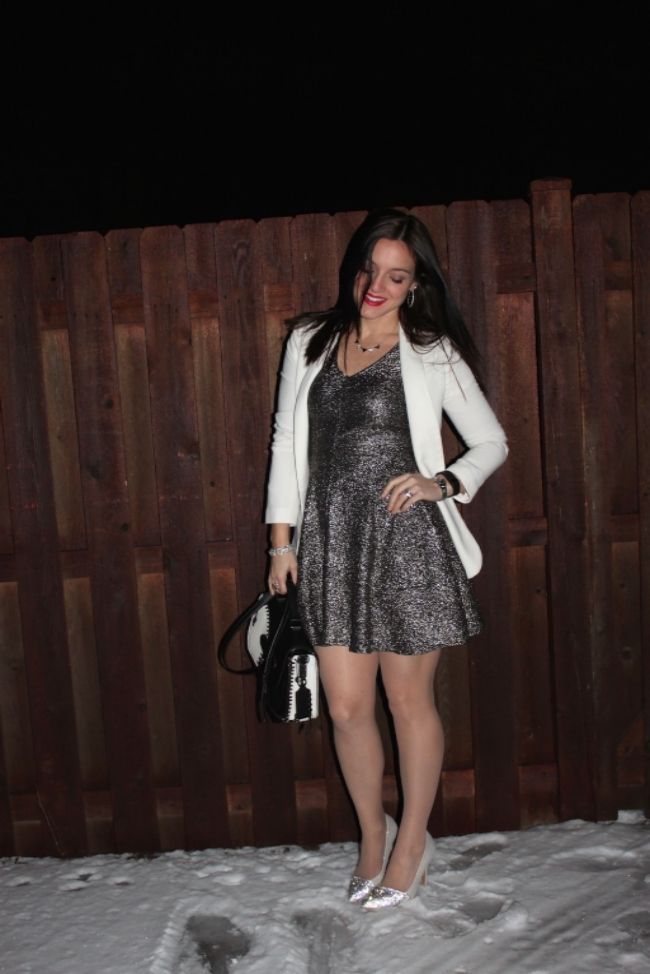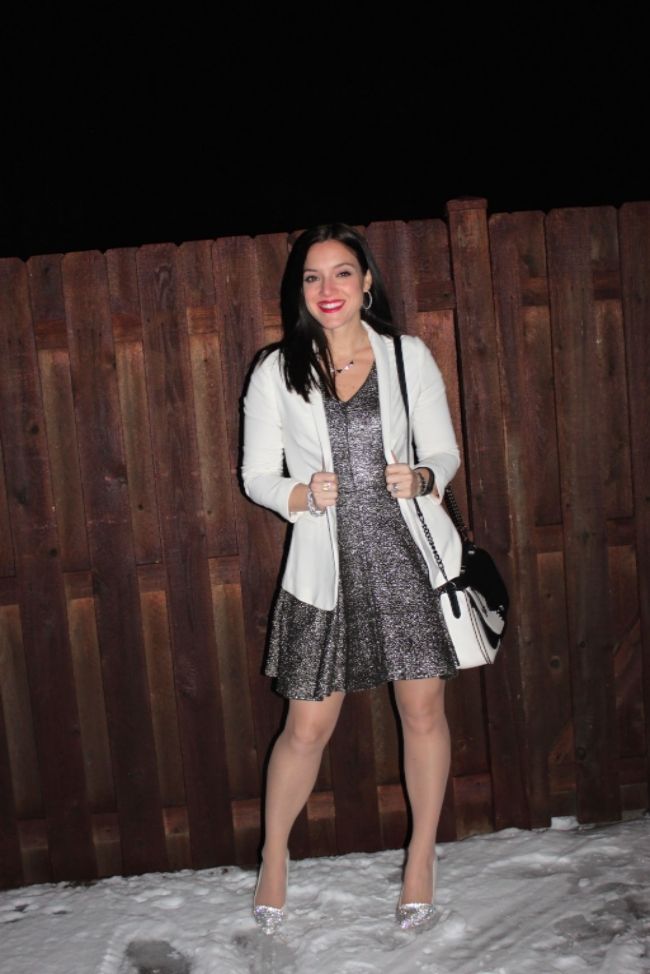 This year my NYE was spent with my kiddos at home. The kids decided we should dress up for the first half of the party, then rock our pajamas for the two hour dance party (yeah, we did that!), count down, and lounging part of our night. Like most NYE nights my husband's band,
Lucky Boys Confusion
, was playing so we had to be creative and FaceTime during New York's countdown. To have all four of us together in that moment was really amazing and we counted down from 10 and all kissed the screen at him. I am one truly blessed woman.
This year, I decided to wear the metallic dress I wore to one of my
Christmas parties from last year
. It had the perfect amount of sparkle for NYE and by adding a white blazer my outfit was great for a house party. I had no choice but to add these amazing shoes. I've only
worn them with jeans
, so I was very excited to style them with a dress. I mean what goes better with sparkle then sparkle? ;)