OK, this is going to be a bit of a different post. I'm going to tell you all about my outfit and styling but then we will do some real talk people. Let's start with outfit chat, shall we?
The temps here in Chicago have been super cold lately, so when I put this dress on for a Sunday brunch with my family, I couldn't help but put a twist on the styling. I knew we were stopping to take photos, which generally means five-seven minutes outside of the car (with no coat on for 1/2 the time) while the kids are waving and my hubby is being my photographer. That may not seem like long, but my fingers and nose turn bright red and my eyes begin to water. "Get the shot babe, hit the shot Lisa" are the words running through my mind. I mean seriously, I have to get these shots and get them fast! Oh the pressure!
So, as I was getting dressed and digging for my tights, I saw my jeans out of the corner of my eye. Why not I thought. I will be way warmer and it's actually super cute. Why not indeed! I may need to try this with a few of my other dresses.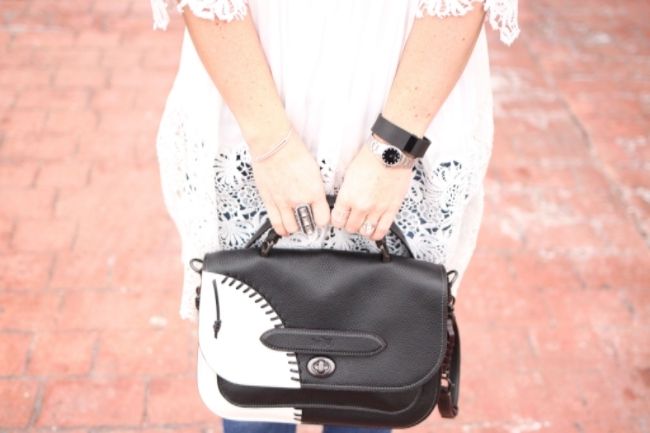 Now let's talk about this dress and the terrible experience I had with the website it is from. In my six years being a blogger, I have NEVER talked about any company in a negative or slandering manor. Nor have I ever pushed a brand I don't stand behind (and I will not start now), no matter how cute this dress looks in these photos. I would never shop at this place again and I wanted to tell you all why. And may I also point out this outfit was from weeks ago! I waited to post it in hopes this issue would be resolved by now. And it is not, so here is my story.
Have any of you heard of
StyleWe
? I'm sure you have as they advertise literally everywhere from Yahoo to Facebook. Back in November I ordered two dresses and paid extra for expedited shipping assuming I would have it with in the week (expedited shipping said two-three days and cost me $18). These dresses were not super cheep either, about $74 each, which seemed fair as I had planned to wear them for the holidays. Three weeks later one of my two dresses showed up. It did not look like the dress I ordered from the website. I'm talking different material then shown, the sizing was all off in arms and waist (even though I specifically checked the sizing chart), poor quality, and again it came so late and the white dress I had ordered was not in the package. So, I wrote StyleWe and told them how unhappy I was. I asked how to return and told them the dress was not as shown. No response.
A few days later, I received an email saying the white dress was on the way, but the photo of the white dress they were shipping me was again, not the white dress I had ordered. Before this one even showed up I wrote their customer service again, and
again
no response. OK, it's almost Christmas, maybe they are busy, let's still give them the benefit of the doubt.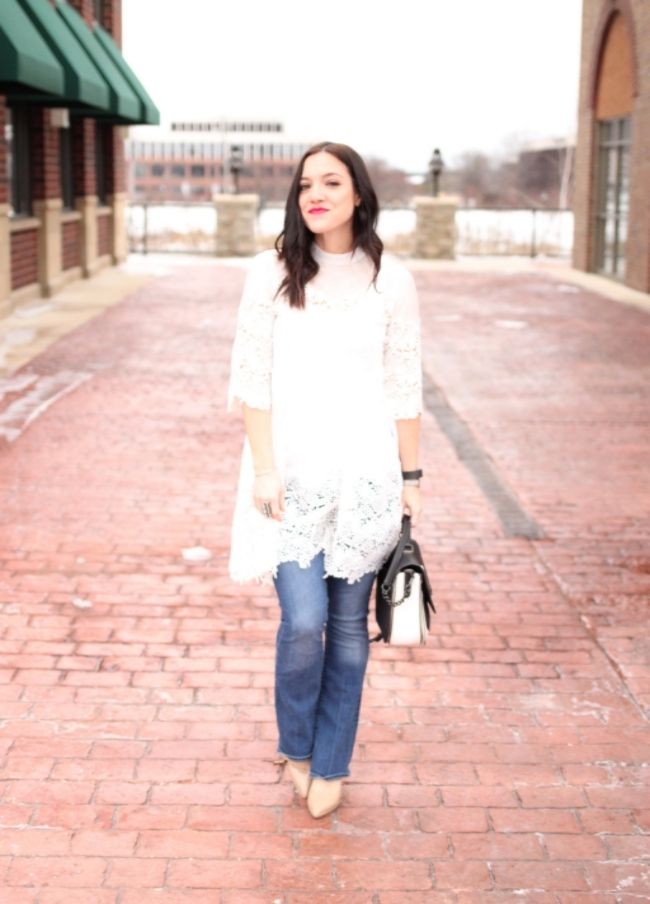 Eleven days after my third time writing to customer service telling them I was disappointed, felt scammed, and wanted a refund, someone wrote back and simply gave me a return address. There was no mention of why the dresses were not as shown or and even a good explanation as to why they hadn't responded sooner. Along with the return address, they asked that I send a photo of my shipping label to them (as proof) and I would be refunded in three business days.
So, even though the white dress has a super small head hole, can only be worn a handful of time due to poor quality and untied strings fraying all over, I only returned the other one. Yes, I kept the white one, I'll give it too StyleWe, that dress photographs well! Plus, it ended up being the one I ordered in the first place and their system just sent me wrong photos in the shipping confirmation (also odd, no?).
As requested, I sent them a copy of my return address label the next day, and anxiously awaited my refund. No such luck! It has been
twelve days
since I sent in my return, as well as I have sent
four
follow up emails since asking of the status of my return/refund and
no one
has responded to me. At all! I will never shop at StyleWe again! I also really hope I not only get my money back, but that none of you guys get sucked in by their cute photos and promises of fast shipping and easy returns. They really do have great photos of what look like really great products! Again, I hope this is an isolated event and for some reason that has still not been made clear to me, this bad experience has only ever happened to me. This just can't be their norm!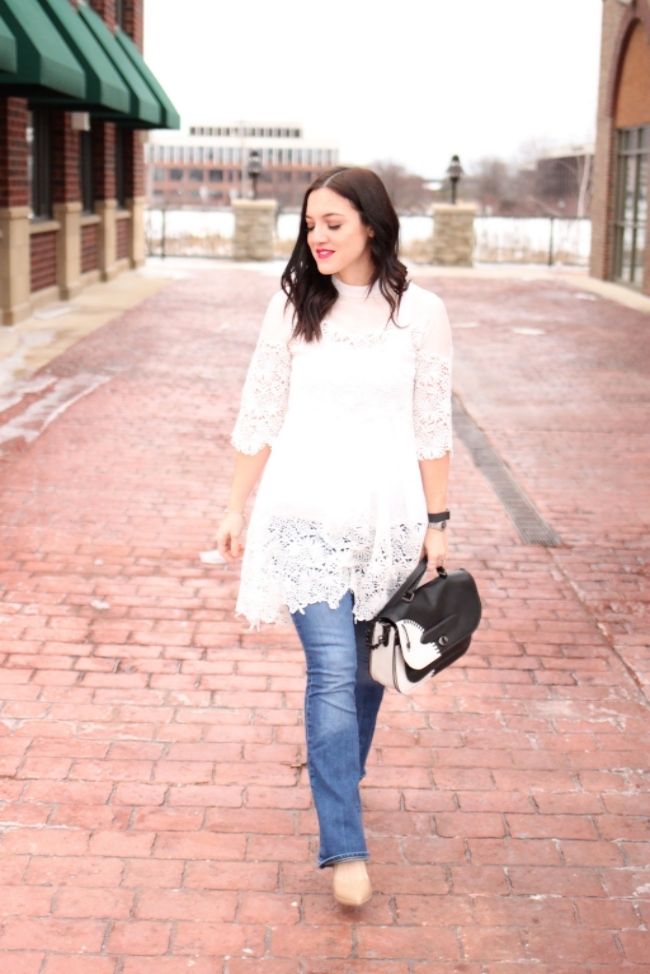 Jeans
//
Bag
//
Bracelet
//
Fitbit
//
Watch
//
Ring
//
Shoes
// Coat: Victoria's Secret (old)
So yes, this outfit ended up being super cute and I kind of love the white dress. But overall it is not worth $74 (for reasons listed above) and I can't believe I have still not been refunded for the other one or even apologized to for the madness and length of time this has been going on unresolved.
To be honest, if they had emailed me once apologizing and I had already gotten my refund, I may have not told you this story. But I have a voice here and even though I feel terrible telling you guys this (as I may come off as a fashion blogger who is brand bashing), I honestly just want you guys to not make the same mistake I did and fall for good advertising.
Have any of you shopped at StyleWe before? What was your experience like?
*
Update 1-20-16
: After this post went live, 2 more emails, and messaging them on FB, I got a FB message that my return was received & that I would be refunded in 3 business days. Still no refund. Still no explanation or apology. We shall see....