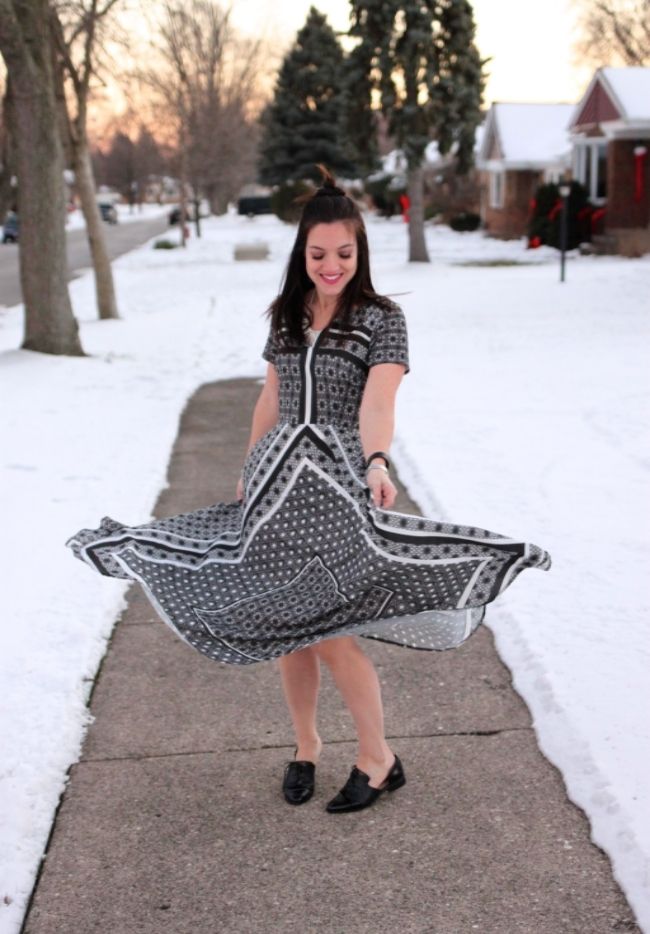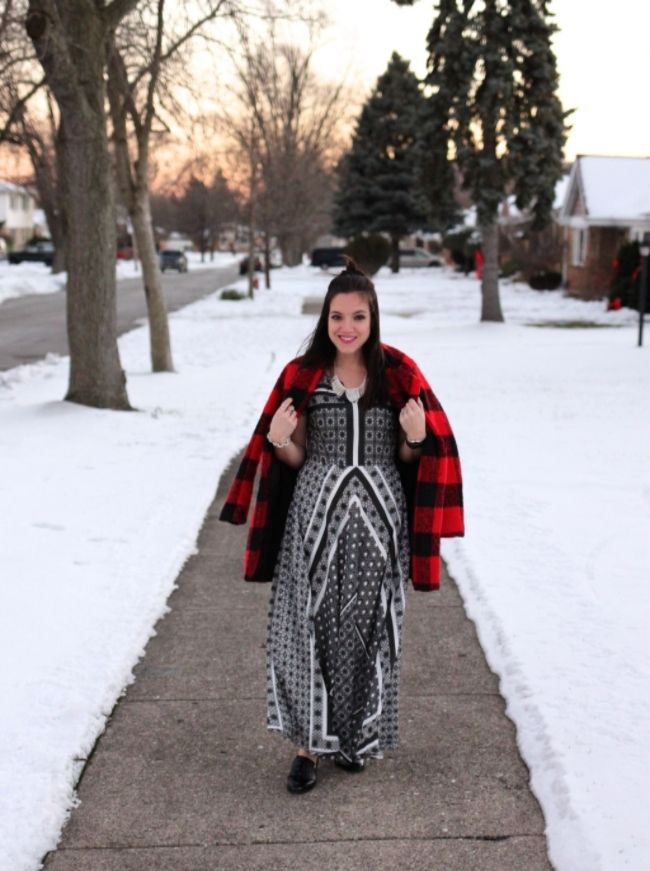 I have been a fan of eShakti since 2011 when I ordered my first custom dress. I love the concept that you can choose from any item on their site and make it perfect for you. I'm not just talking size and fit either, although that is one of their very helpful features to make the fit perfect for your body. You also have the option of changing the garment. The length (higher or lower then shown), neck line, and even sleeve details are all up to you! Take this dress for example, when you find it on the site it is a tank top style dress. I choose to make it a short sleeved dress and the perfect length for flats. How cool is that?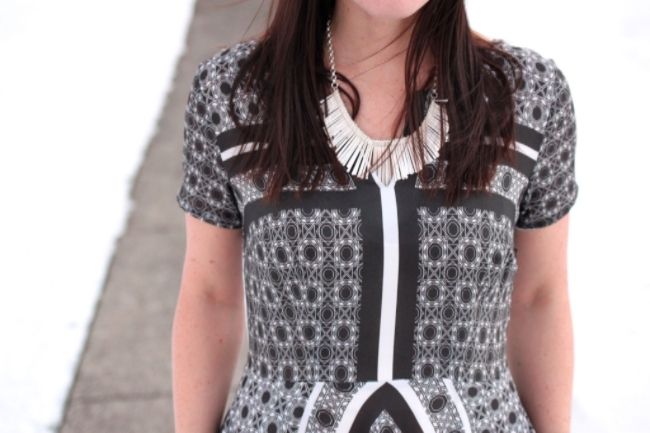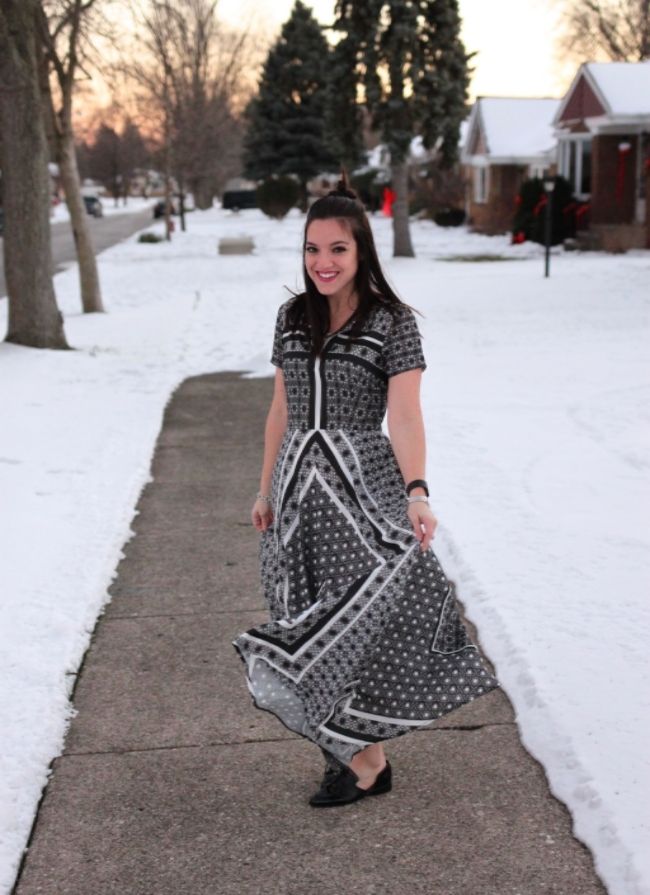 I am so in love with the finished product. When it came to styling the dress, I decided less was more and wanted it to be the star. By only adding silver jewelry, black flats, and a cute plaid jacket, this outfit was perfect for a dinner out with the family. I love the pocket detail and I couldn't help but to twirl and spin all night long.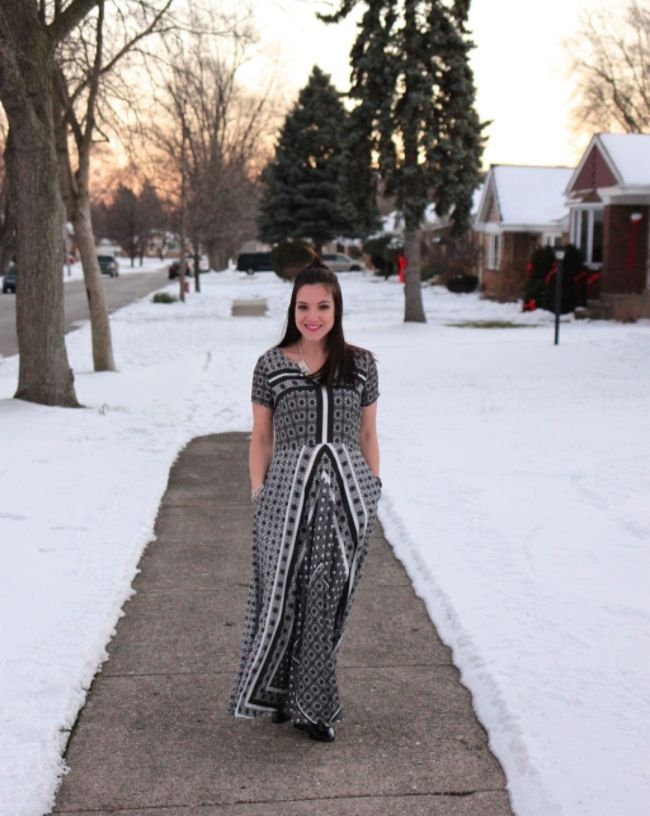 Have you ever shopped at eShakti? Are you a fan of custom clothing?
Here are a few previous dresses I have received from Eshakti: