You may remember
the below photo
from my Instagram feed back in April. I was so excited to find this succulent terrarium at Mariano's, I bought it right then and there! I do remember thinking $50 was a lot of money, but I loved the stone square pot it was in and there were so many beautiful succulents inside. Not to mention, they took all the work out of it by planting them and adding the moss, it was a no brainier when I thought about it.
Before:
OK, so fast forward 8 weeks and my succulent terrarium looked more like a succulent forest! How many did they put in there? And am I watering them too often or something? These guys are growing like crazy and I had no choice but to take action.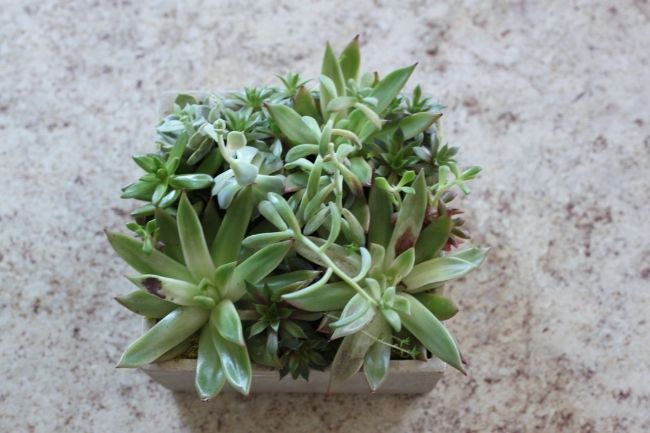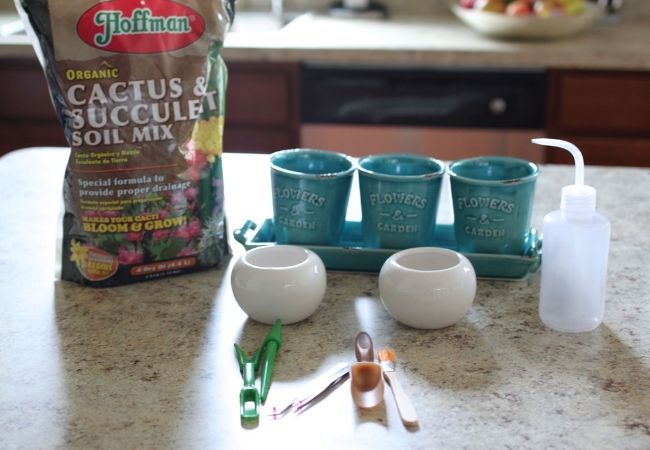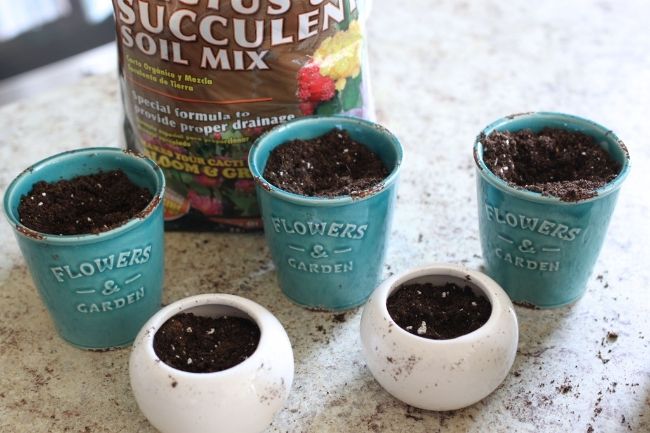 Once I filled all the new pots with soil, it was time to dissect my terrarium and find out just how many plants I actually had. Using the tools, I carefully pulled the moss back and placed each succulent on the counter. I figured I would take them all out to see what I'm working with before I replanted them. 12! Can you believe there were 12 succulents in there? Yes, I was over watering (you are supposed to add water once a month...I was doing that weekly), but 12 plants seems a bit much, no? In the end, I'm the big winner as I got a whole bunch of new pretties all over my home!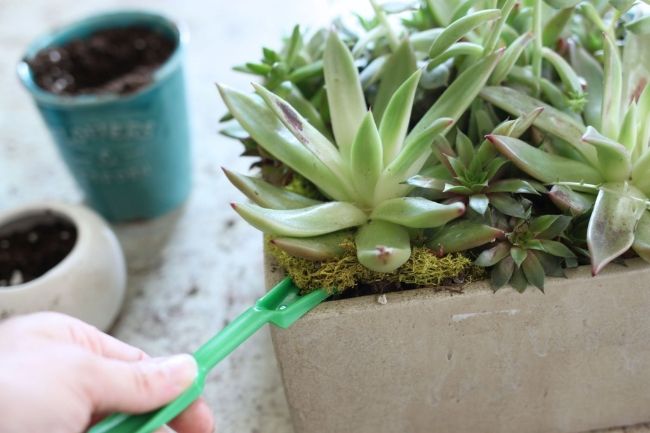 After:
What do you think of my new succulent set up?