Between Christmas Eve & Christmas, Christmas Eve is the more dressy of the two days for us. On Christmas day we attend our 1st party in our pjs and the second one in jeans, so this is always a great excuse to get dolled up. I haven't actually worn my vintage
DVF wrap dress in years
(why, I have no idea!), so I decided it was high time to break it out again.
I wanted to pair it in a way I hadn't in the past and also in a way that would be unexpected. I think adding navy boots and this amazing faux leather jacket was just the trick to mixing up my pairing this night. I of course needed to add glam, so I put on my favorite new necklace and lip color, and great rings plus a killer bag to finish the outfit off.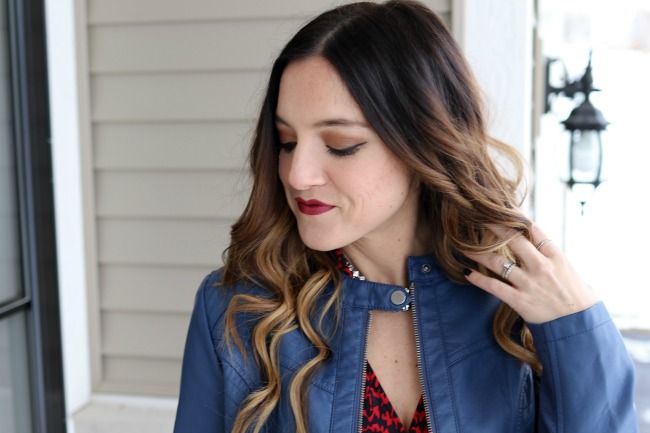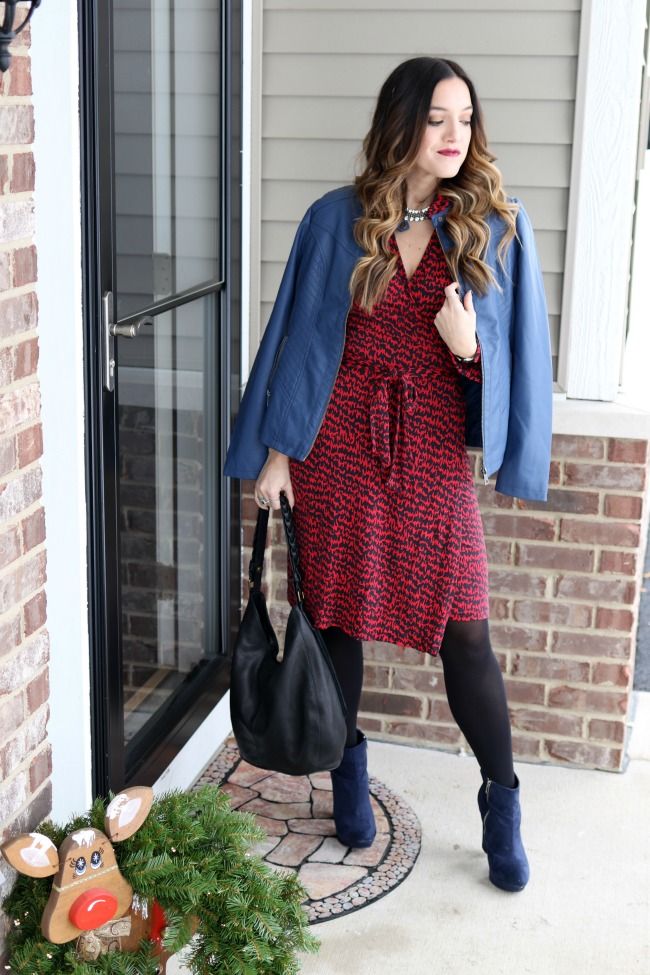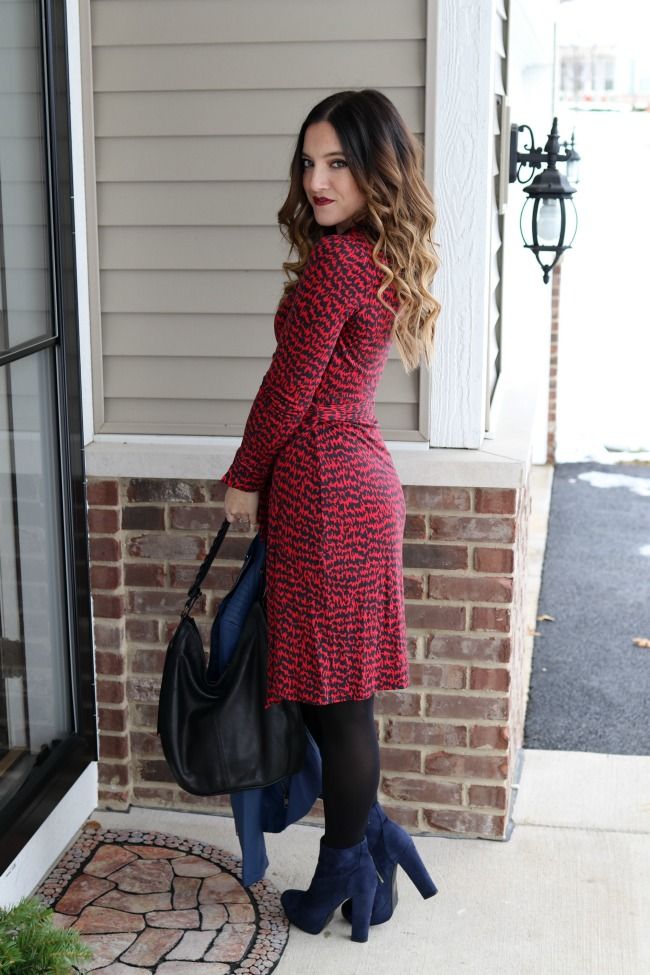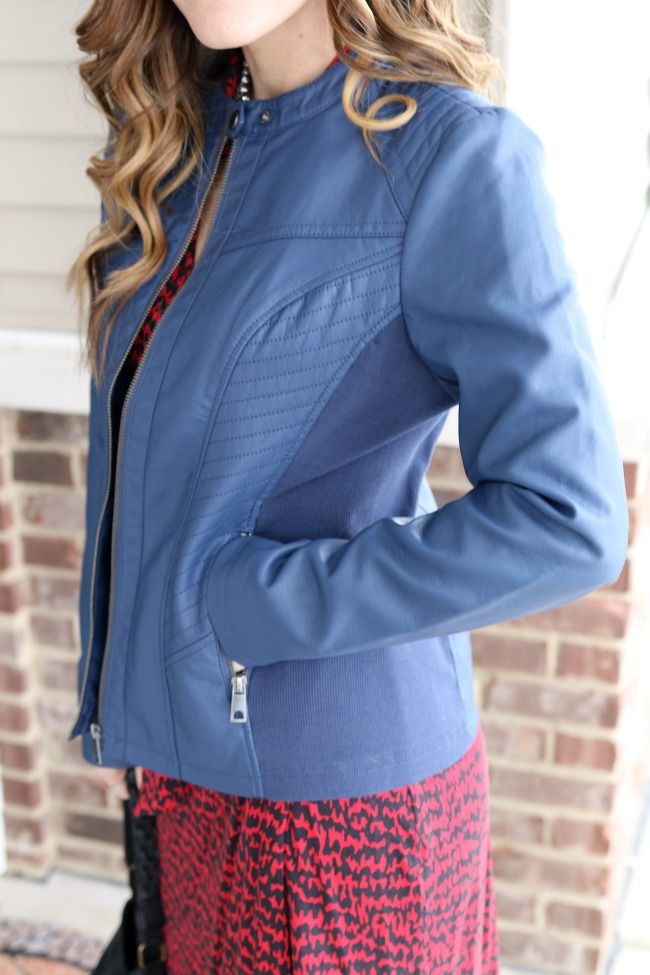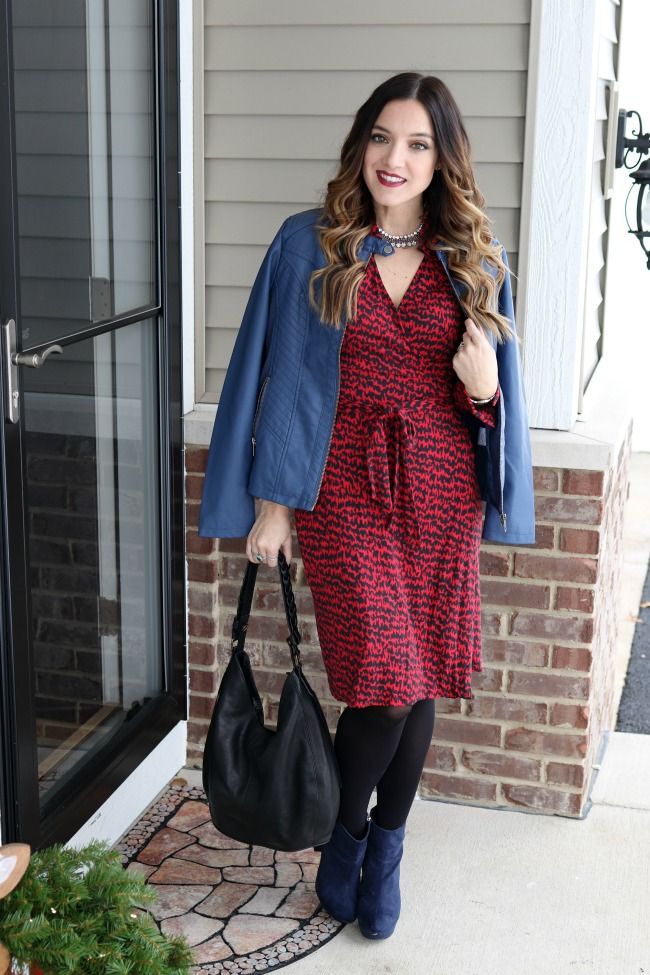 What do you think of this pairing? How was your Christmas?