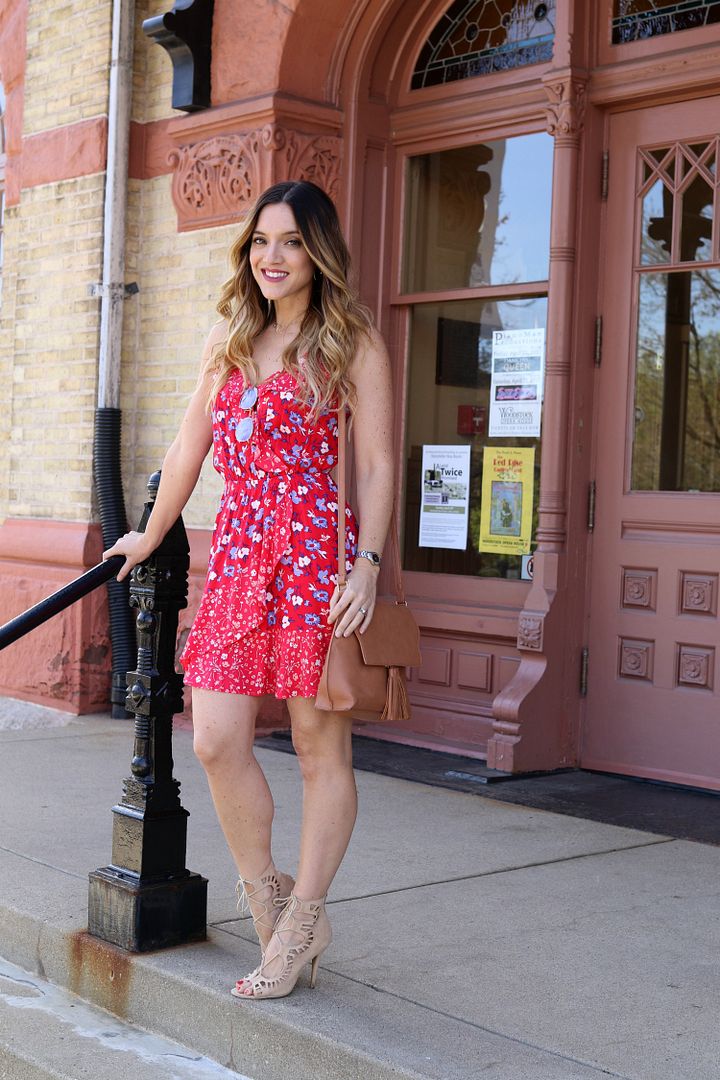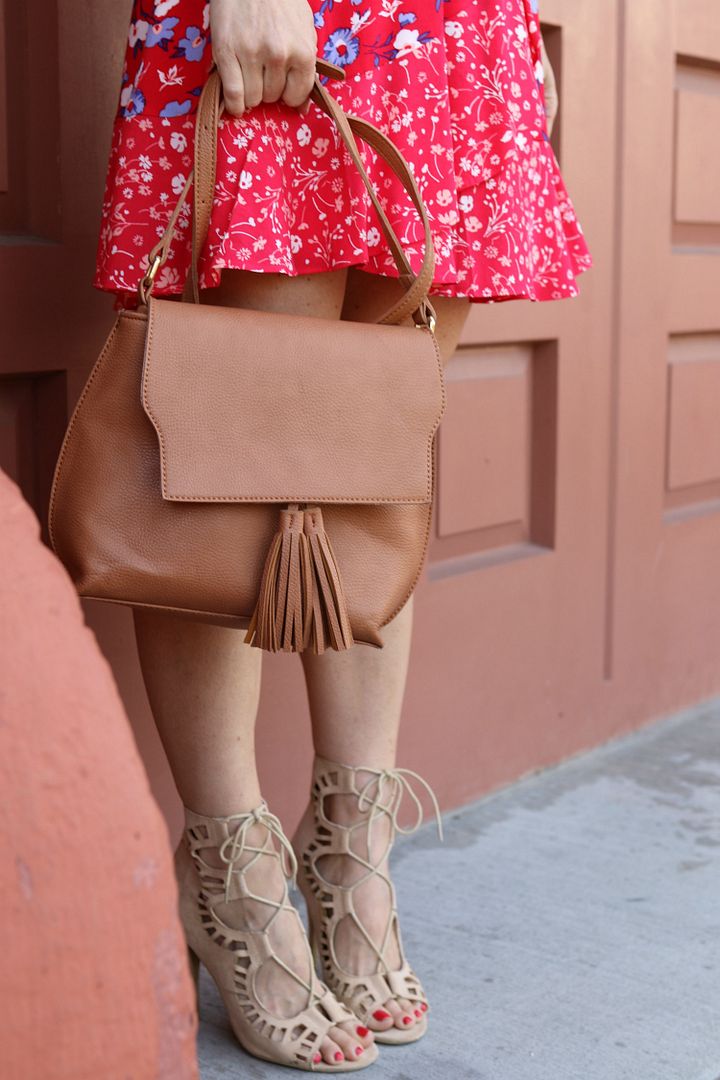 This dress is too red and girly, said no one ever! ;) The only thing better then a little black or little white dress, is a LRD. Add in the fact that this one gives the illusion that it is also a wrap dress, and you have a super flattering outfit for all body types. This time of year, floral prints are so playful and fun and I find myself finding reasons to wear these types of dresses every day. I mean, I'd rather be over dressed then under dressed any day of the week. What can I say, I am who I am and I make no apologizes for that!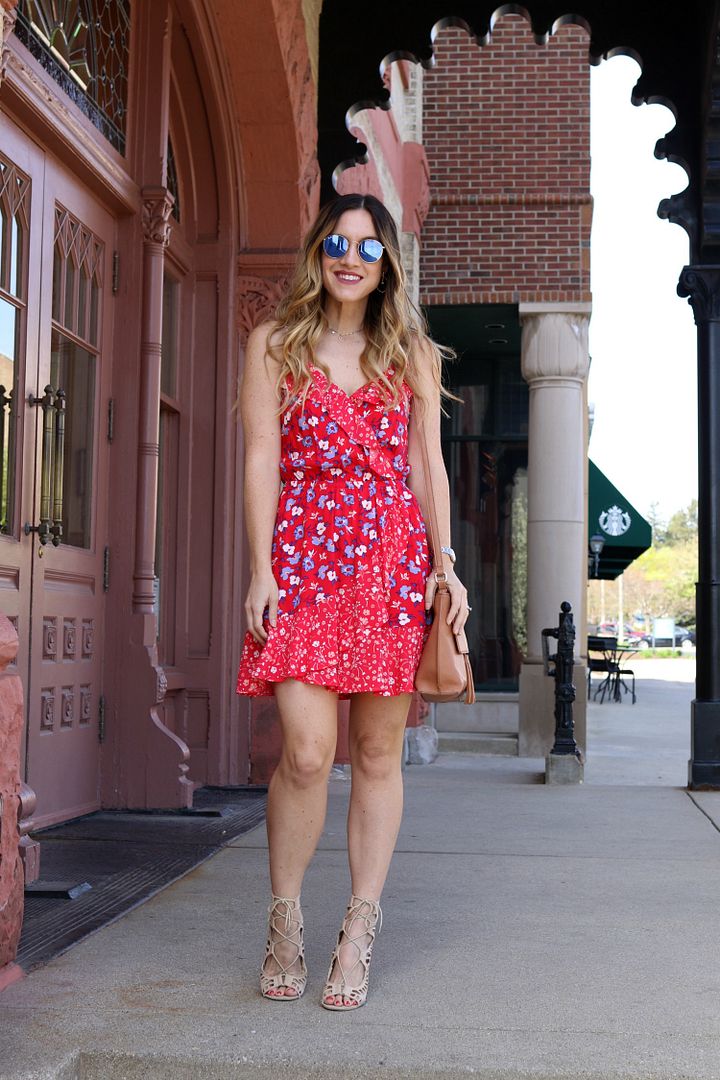 This outfit pairing was perfect for grabbing lunch with a friend. I'd wear it on a date night or even a Sunday brunch with the family. Add cute flats and a denim jacket and it's perfect for everyday wear! See, I told you I've been looking for reasons to wear these types of dresses daily. They are stylish and super cozy to boot. What more could you ask for in clothing?
SHOP THE LOOK: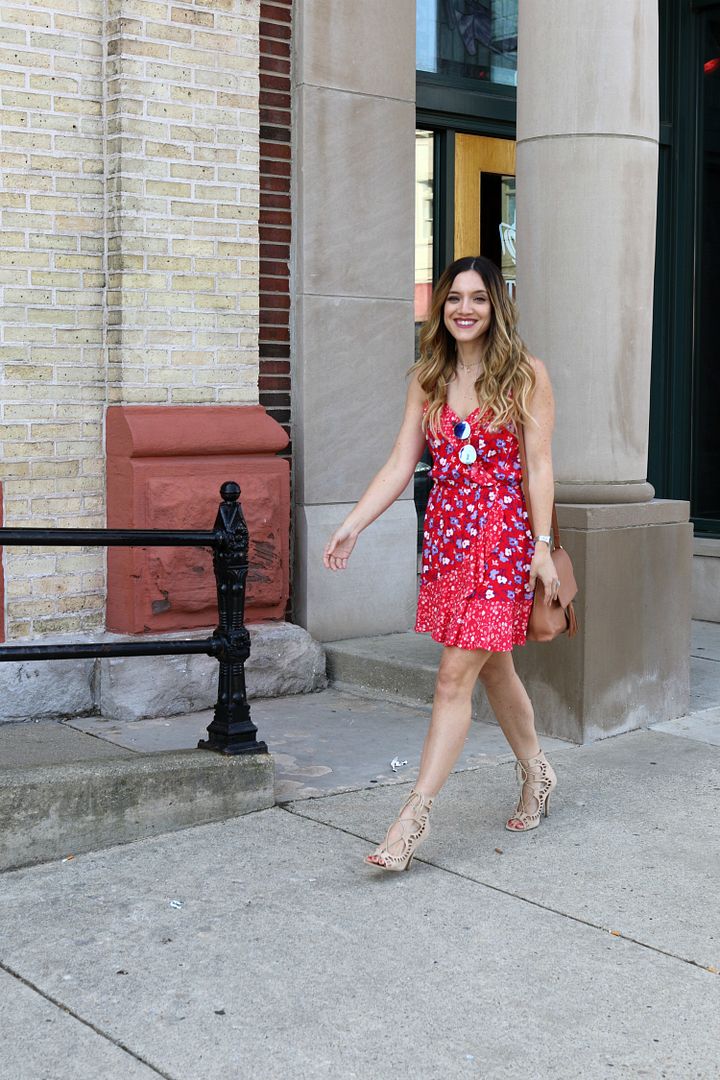 Dress // c/o Shoes // Sunglasses // c/o Bag // Necklace // Watch // Earrings
(Photos by Cecilia Jean)
Are you a fan of floral red dresses this time of year? What do you think of my pairing?