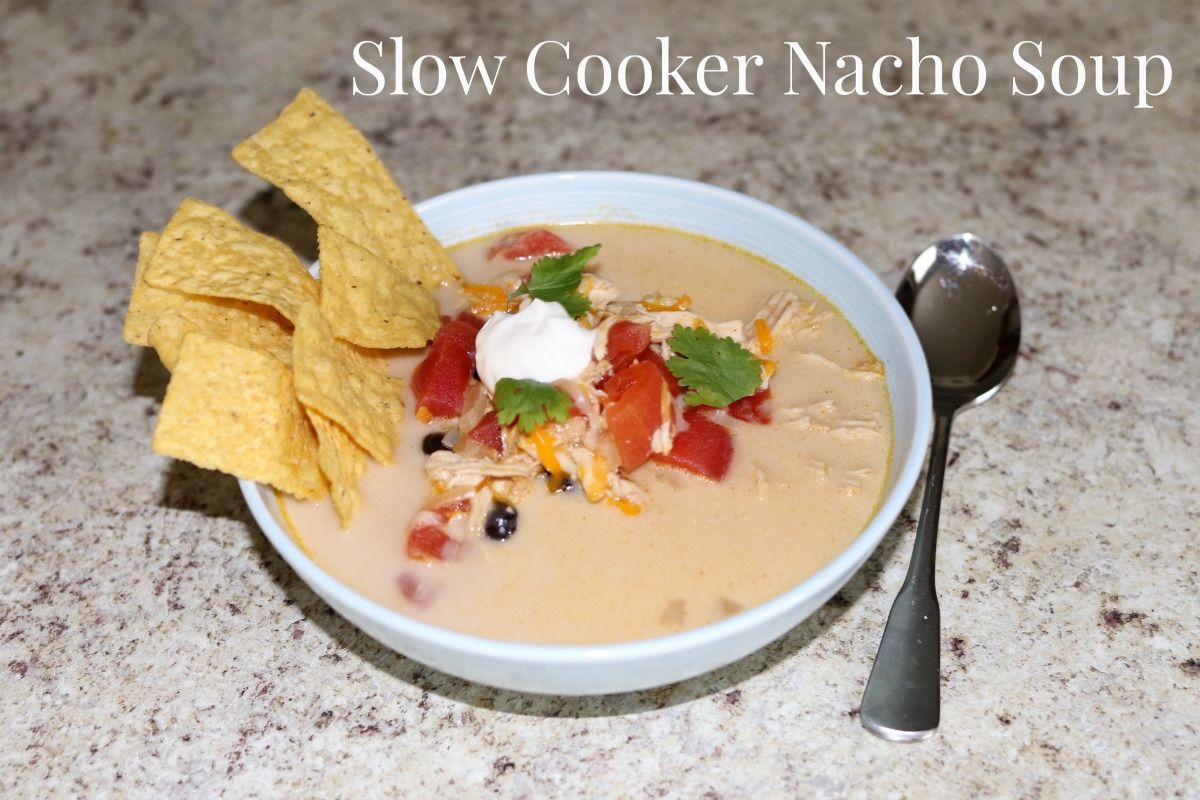 I recently came across a recipe on
Tasty (Buzzfeed)
and I knew right away I
had
to try it out. I'm a sucker for a slow cooker recipe, I mean who doesn't want to fix it and forget about it for hours leading up until dinner? In my home, we bring out the slow cooker a few times a month for sure. My kids are only recently starting to show interest in soup, so I am trying to find ones that look fun to eat. This chicken nacho soup, complete with chips on top, looked like so much fun to make and eat!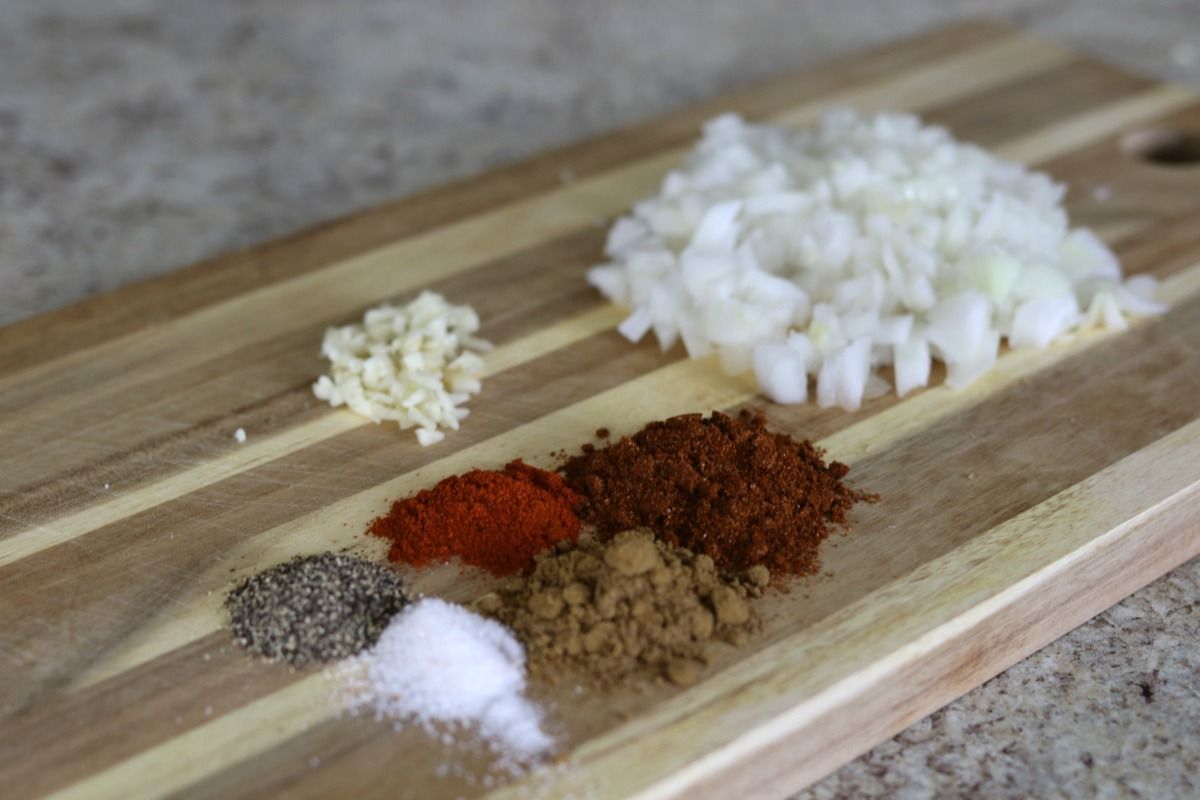 INGREDIANTS:
-2 pounds chicken breast, boneless, skinless
-1 large onion, diced
-3 cloves garlic, minced
-1 tablespoon chili powder
-2 teaspoons cumin
-1teaspoon paprika
-1 teaspoon salt
-1 teaspoon black pepper
-6 cups chicken broth
-1 can diced tomatoes
-1 can black beans
-1 cup heavy cream
-1 cup cheddar cheese
GARNISH
-sour cream
-additional cheese
-tortilla chips
-cilantro
-diced tomatoes
PREPARATION:
1. Place chicken, onion, garlic and spices into a 6-quart slow cooker. Using a set of tongs or a large spoon, mix the ingredients together. Once mixed, pour in chicken broth.
2. Set slow cooker to HIGH, cover and cook for 3 hours.
3. After 3 hours, removed and shred the chicken into bite-sized pieces. (I used forks to shred..makes it super easy!)
4. Return shredded chicken to the slow cooker and add tomatoes, beans, heavy cream, and cheese. Cover and set slow cooker to the LOW setting.
5. Let soup cook for an additional 45 minutes.
6. Ladle soup into bowl and top with favorite nacho toppings. Serve with tortilla chips.
7. Enjoy!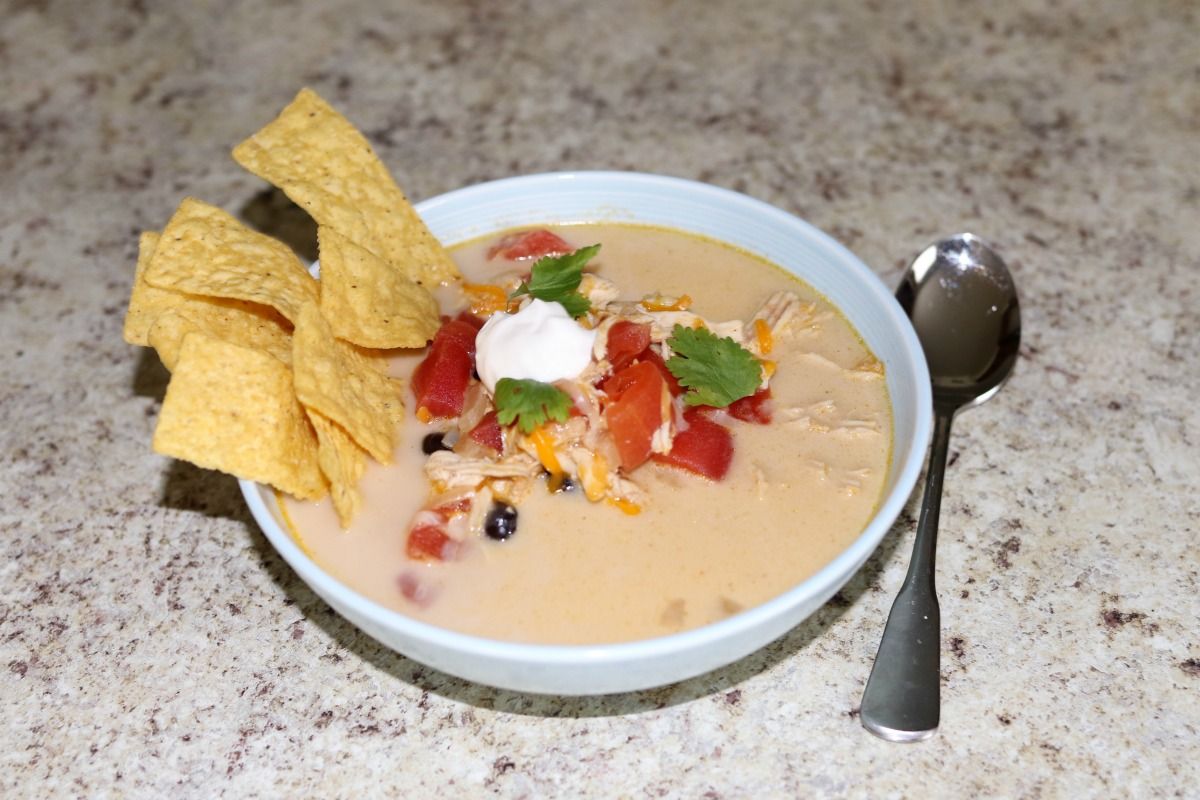 This soup turned out amazing! All four of us loved it and it really is a meal all by itself. My husband said he had no idea how filling it would really be, so I was pleased it was as good (and as filling) as it looked.
Looking for leftover ideas? I wanted more soup the next day, but my kids didn't want the same meal again. Then it came to me, the insides of the soup are the insides of tacos, so I simply drained the liquid and added the filling to the top of gluten-free (GMO free) shells.
1. Pre-heat over to 350 degrees.
2. Arrange shells on a lined cookie sheet and add the desired amount of chicken, beans, onion, & tomatoes to each shell.
3. Cook in oven for 15 minutes or until warm.
4. Top with cheese, sour cream, & sriracha.
5. Enjoy!
Is the chicken nacho soup a meal you would try? Do you ever mix up your leftovers to create a new meal?
Thank you so much for stopping by the blog today! xo