OK, I am so excited about this review! My girl Joni has been my
Rodan + Fields rep
for over three years now and not only is
she
amazing, the products she stands behind are amazing too! Eight weeks ago now, she sent me the Enhancements Lash Boost to try out and I am so happy that I tried this product out! As you can see in my above photos above, my lashes actually grew. And, they continue to grow as I am not out and I have no plans to stop using this product. To be honest, I thought my lashes were OK before, they obviously look better with mascara on, but I was alright with what they looked like. After seeing the growth, I am hooked!
My before and after shots are not too dramatic, but the growth is clear. Especially on the outer ends. My lashes were fuller int he middle and now they are fuller all across the lash line. Like I said above, I do not plan to stop using this product for at least another month. I didn't really notice anything until week six, so I can't wait to see what happens in the coming weeks.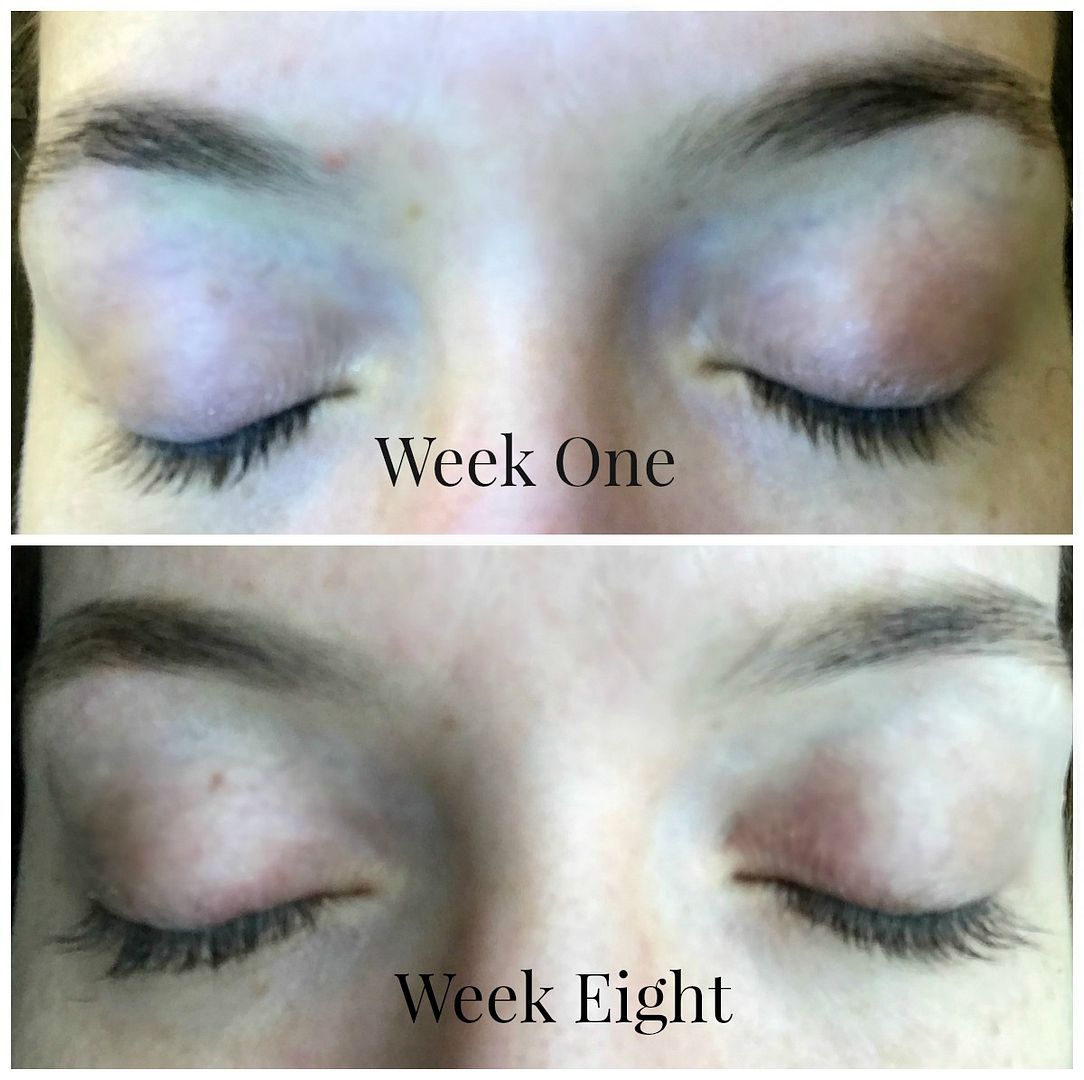 The last boost is super easy to use. You just swipe the brush across your lash line (less is more) each day, I did mine before bed, and that's it! I have sensitive eyes and this product did not bother them. There was one night that my eyes got bloodshot, but I think I used too much...hence the less is more. ;) You can get your own Rodan + Fields products here. PLUS

If you become a preferred customer (10% off and free shipping) with a Lash Boost or Regimen purchase you'll get a free gift from Joni! (woo hoo!) What are you waiting for?
Has anyone else tried lash boost before? What do you think of this product and my results?