It has officially been one year since my family moved into our new home. Wow, did that year fly by, or what? As soon as April hit, I knew I wanted to take care of the landscaping in the front of the house, but I had no idea where to begin. As you can see, the house looked very bare, and I really wanted to bring it to life a bit.
It can be completely overwhelming when you walk into a plant nursery for the first time with endless rows of trees, bushes, and flowers. Perennials, annuals, root depth, and plant full height...all things to consider and all things that made this task seem overwhelming. So, I broke it down and took my time. Here are my 5 tips for landscaping: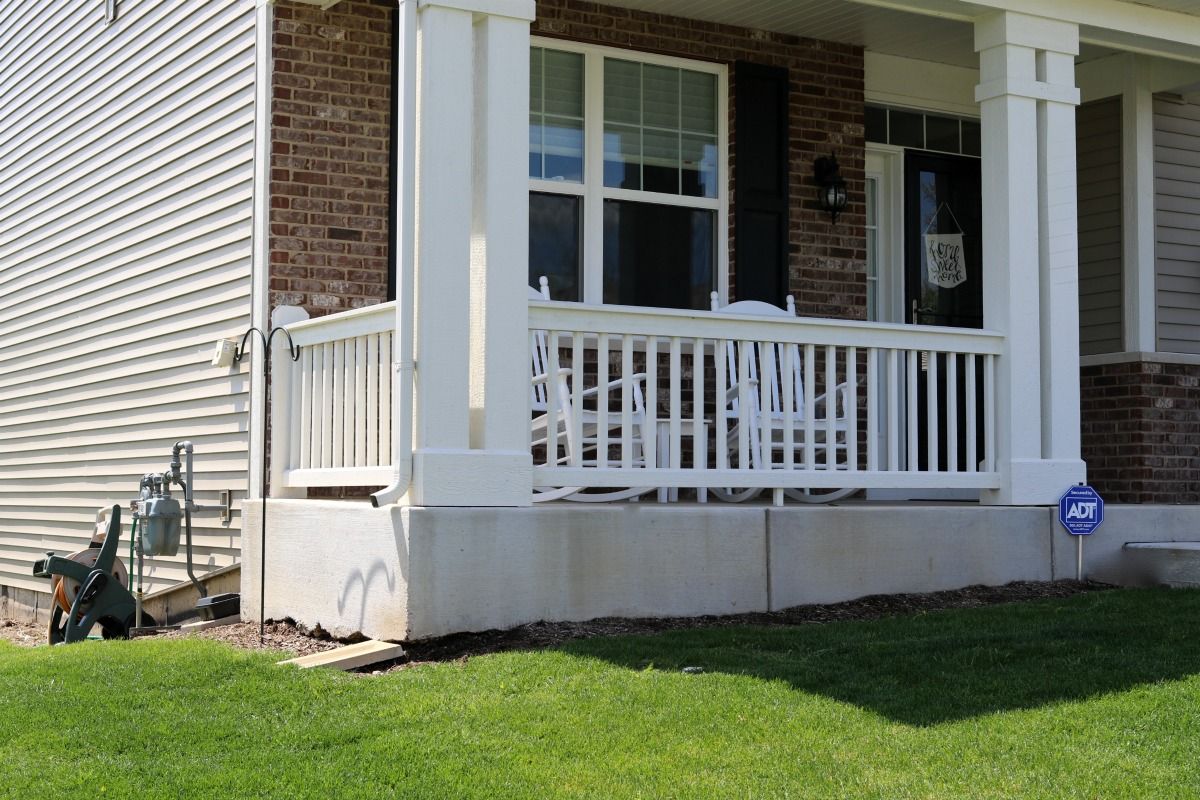 5 TIPS FOR LANDSCAPING:
1) Measure. Every plant, bush, tree, and flower needs a different amount of space for the roots to grow and thrive. Do your research! If you are like me then this 1st round of landscaping is just that, the 1st round. I went with all perennials (flowering plants that bloom in the Spring and Summer, die off in the Fall and Winter, and come back again each year) and bushes that keep their leafs year round.
2)
Choose your color scheme and shop around for best price.
I knew as soon as I moved out to the country (well it feels like the country being 90 mins away from the city), that I wanted to embrace all the beautiful colors I see around out here. In all the fields of wildflowers on my drives to grocery stores or to see my family, I always see white, purple, and yellow and knew that this would have to be my color scheme. Now it was all about finding plants that would work and not break the bank. I ended up shopping at
Platt Hill Nursery
,
Menards
, and
Home Depot
for my items.
3) Map it out. I'm not just talking about the layout of the plants, I'm also talking about the shape you want to have. At first I was going to make it a strait line and then one of my neighbors suggested I do more of a S shape. In the end I went with a half circle, but it took me mapping it out and looking at it for a few days to get it all how I wanted.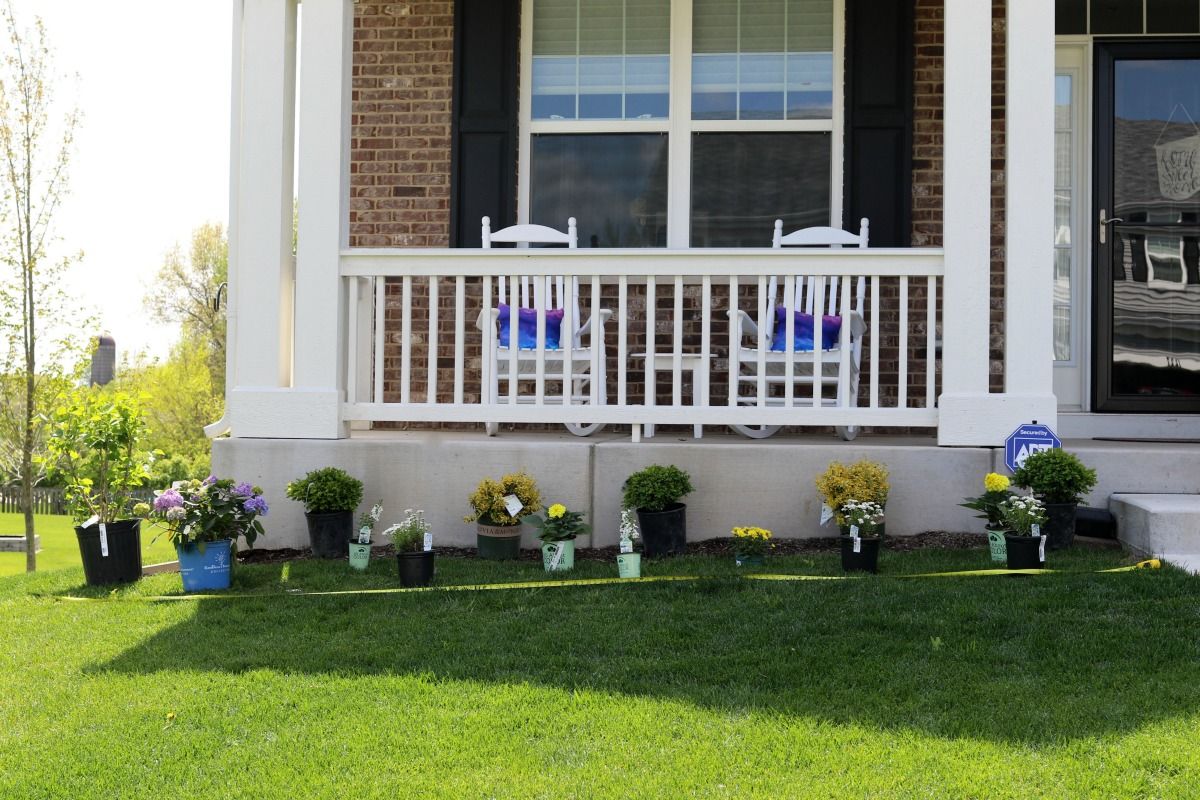 4) Learn about the plants you choose. My house faces East, so we only get about seven hours of direct sunlight in the front of the house before it gets shade the rest of the day. When shopping for my plants, I had to make sure these types were for six hours of sunlight or less. It seems obvious but you have no idea how many bushes and flowers I had to put back because they needed all day sun.
5) Get the small bushes. OK, this was hard to do. I want my landscaping to look amazing and finished now, but in three years it will be way too big! So, get the small size that will grow into what you want. Then all you have to do is prune your bushes once they get to the size you want. I know they look a bit small this year, but in a few years these will all be thriving and I will have no doubt have added countless others along each side of my home and the backyard too. One section at a time. ;)
Here is the finished product. We ended up using the sod we pulled up in the front in a few bare spots in our back yard. That my friends is what you call a win, win! We also ended up using a neutral colored mulch and I really love how it makes the brick on my home stand out that much more.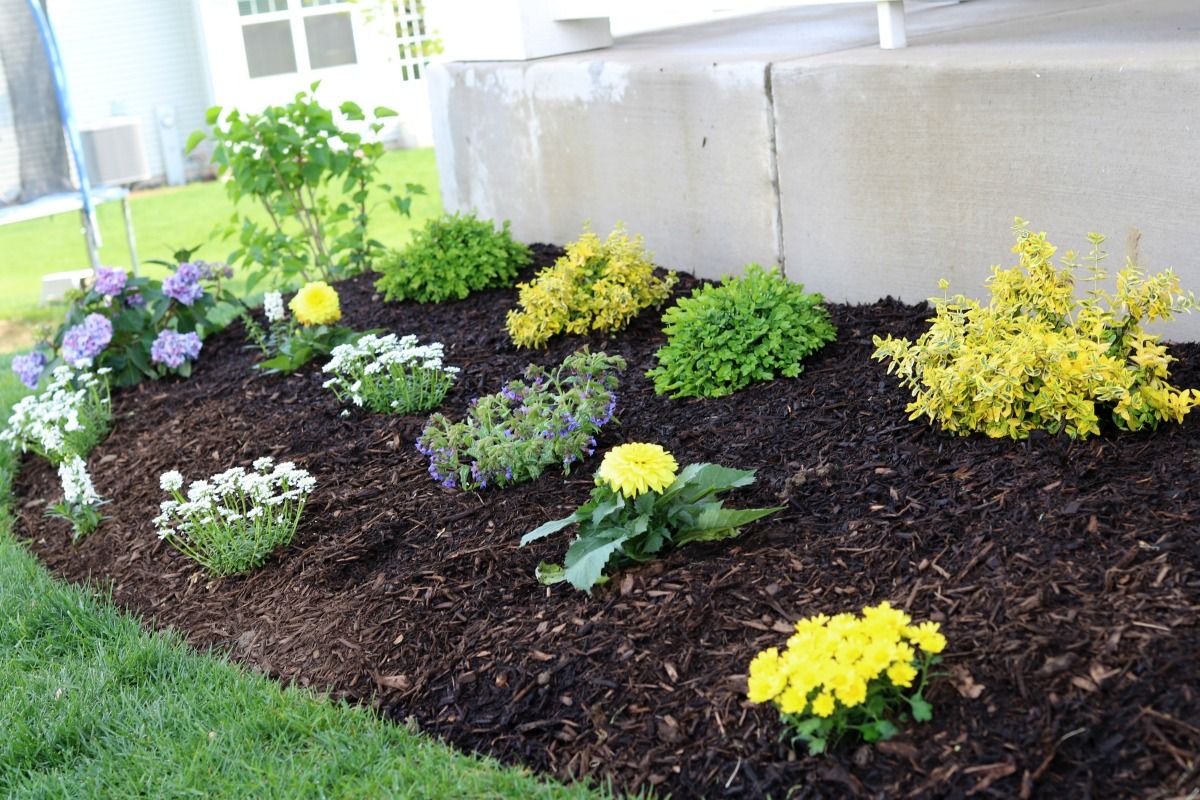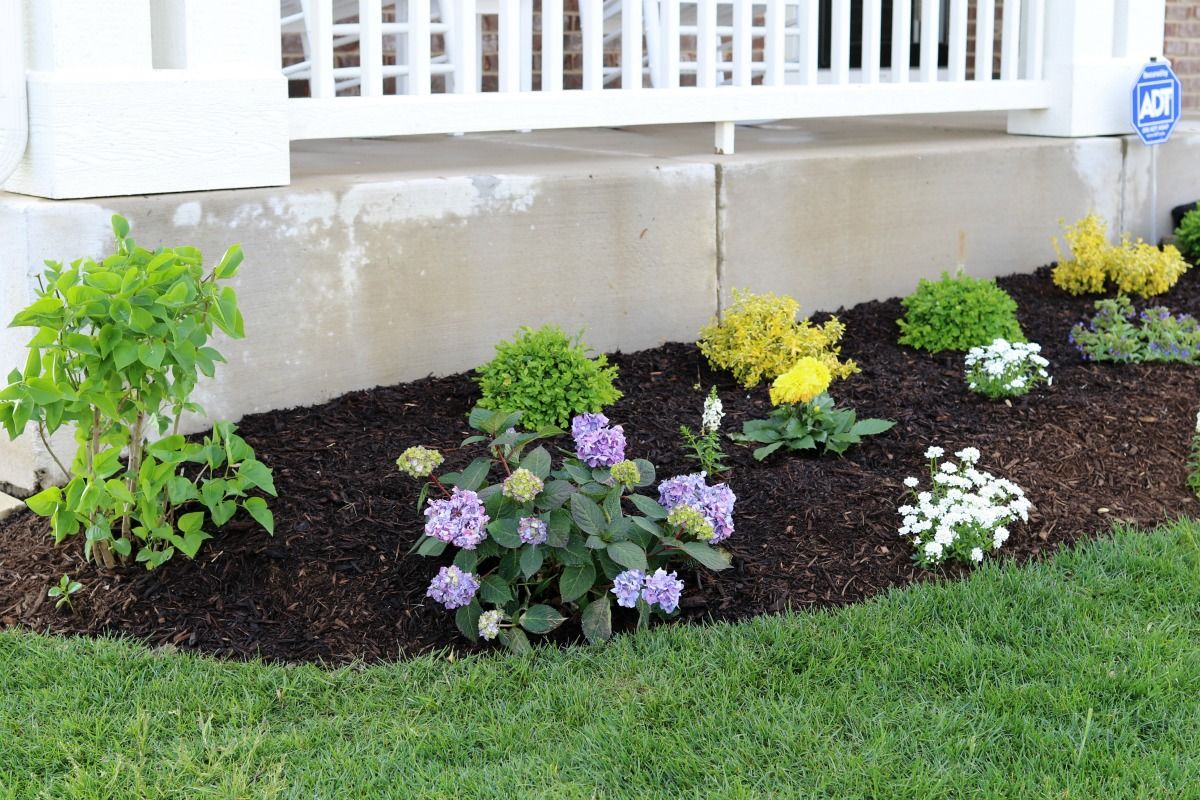 I am so happy with the finished product. Honestly, I am most excited for my lilac bush to bloom next spring. That bush will get quite big, but I wanted a bigger bush on the end corner and one that reminds me of my mom seamed a great pick to me! That woman loves lilacs and growing up around her love for them made then that much more special to me.
What do you think of the finished product? What other tips do you have for first time landscaping? Thank you so much for stopping by the blog today! xo