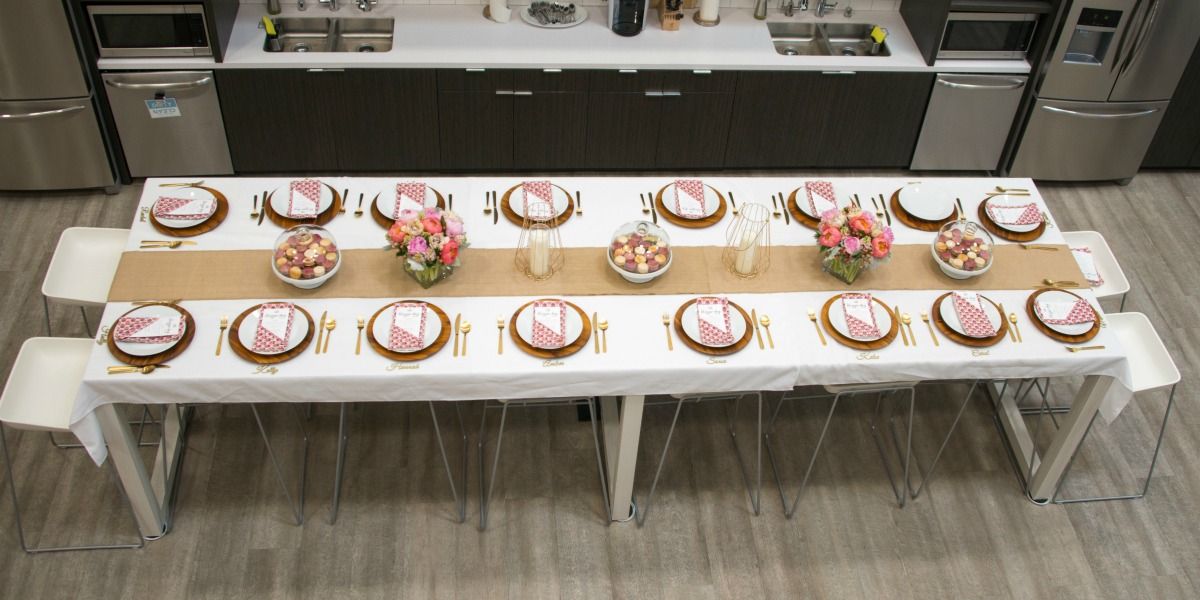 Hey y'all! Thank you so much for stopping back today to read about the second half of #cabiBloggerDay. If you missed
yesterday's post
, check it out to get caught up on my amazing day in Los Angeles. OK, so we left off at lunch. First off, I can't even on the gorgeous set up! I mean...the table setting alone was Pinterest worthy but then we started eating and each dish was better then the last. And did you see the macaroons? Beyond delicious! During lunch we chatted some more with both the other bloggers and the amazing cabi staff, and of course, had a bit more champagne. ;)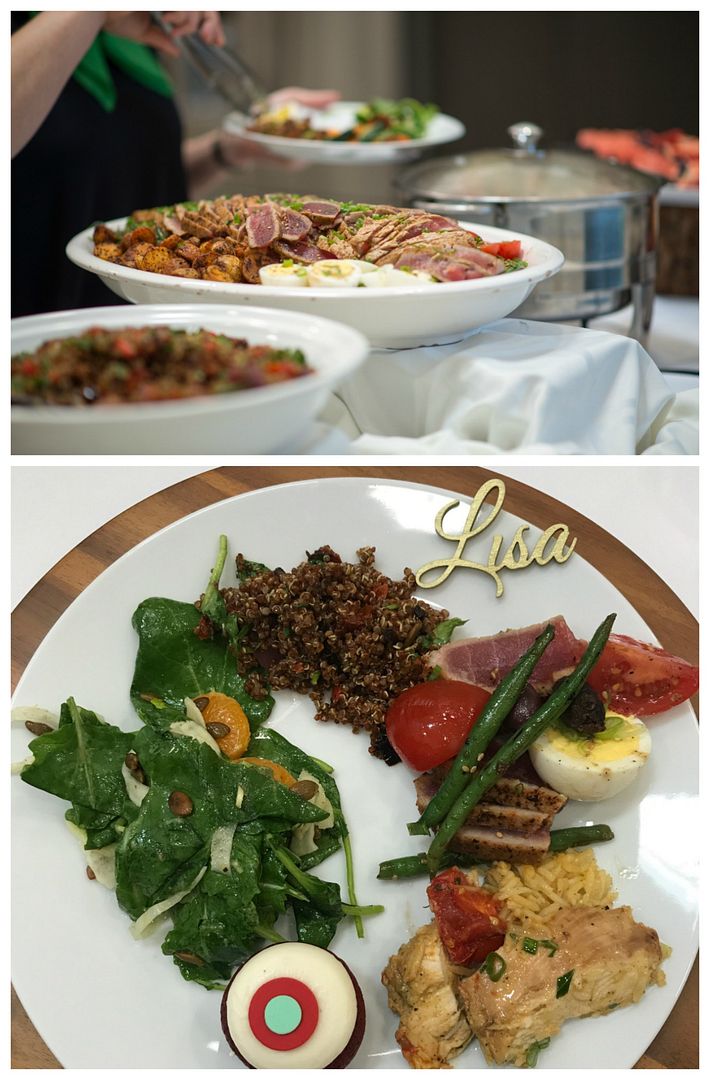 Next up, we found ourselves getting a behind the scenes look at both the Notion and look book for the Fall line by the Executive Creative Director, Daniele. Side note: Daniele is an amazing person! He is one of those people who's energy is infectious and you can't help to be inspired. At this point to say I was inspired by his vision to shoot the Fall line is an understatement. It was so cool to hear about their trip to London, and all the obstacles and fun moments they had while doing so. When we were allowed to walk around the room and take a closer look, I began to plot the outfit I wanted to style for the upcoming photo shoot.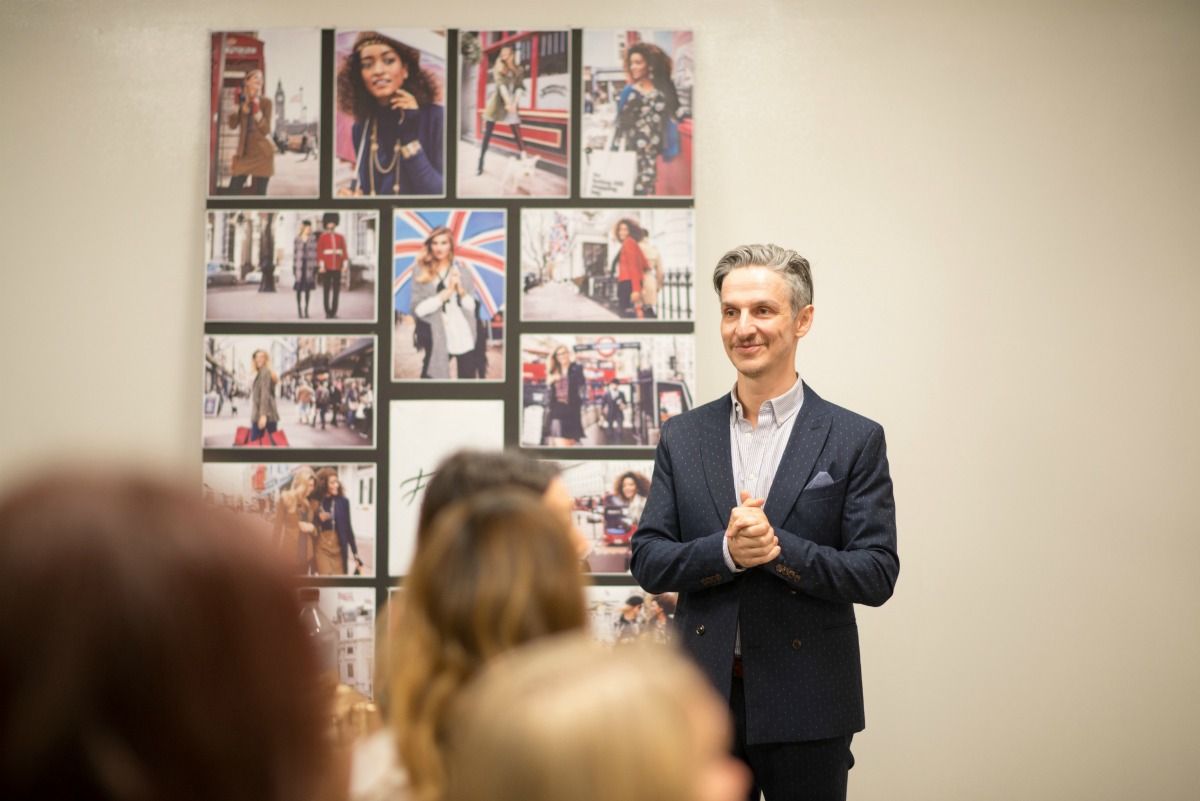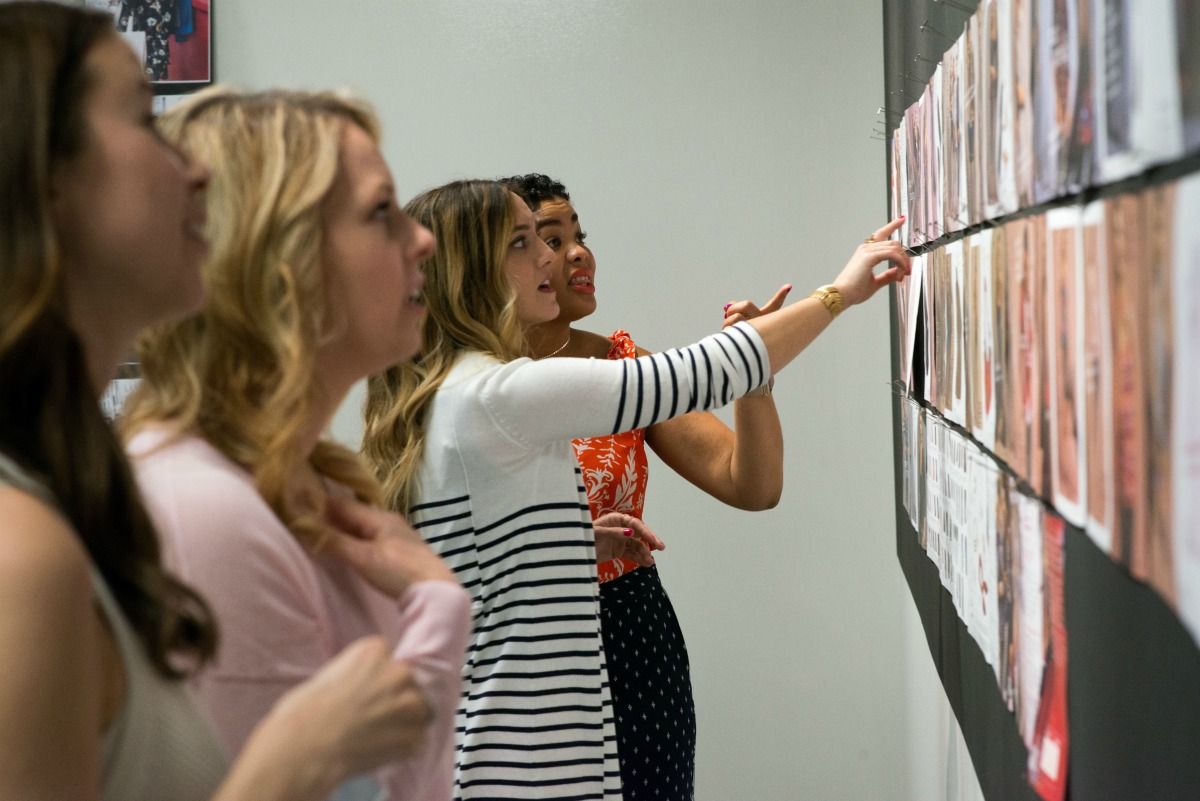 After that, we got a true taste of the cabi Fashion Experience. When you shop for cabi clothing, you have a fashion consultant and either attend a party or a personal styling session with your consultant.
Hannah
is a cabi stylist out of Nashville, TN and she gave us a preview of how she runs her in-home shows. She is a boss you guys! I wanted to pick-up about 10 more items after hearing her sales pitch, which by the way, was more like girl friends hanging out!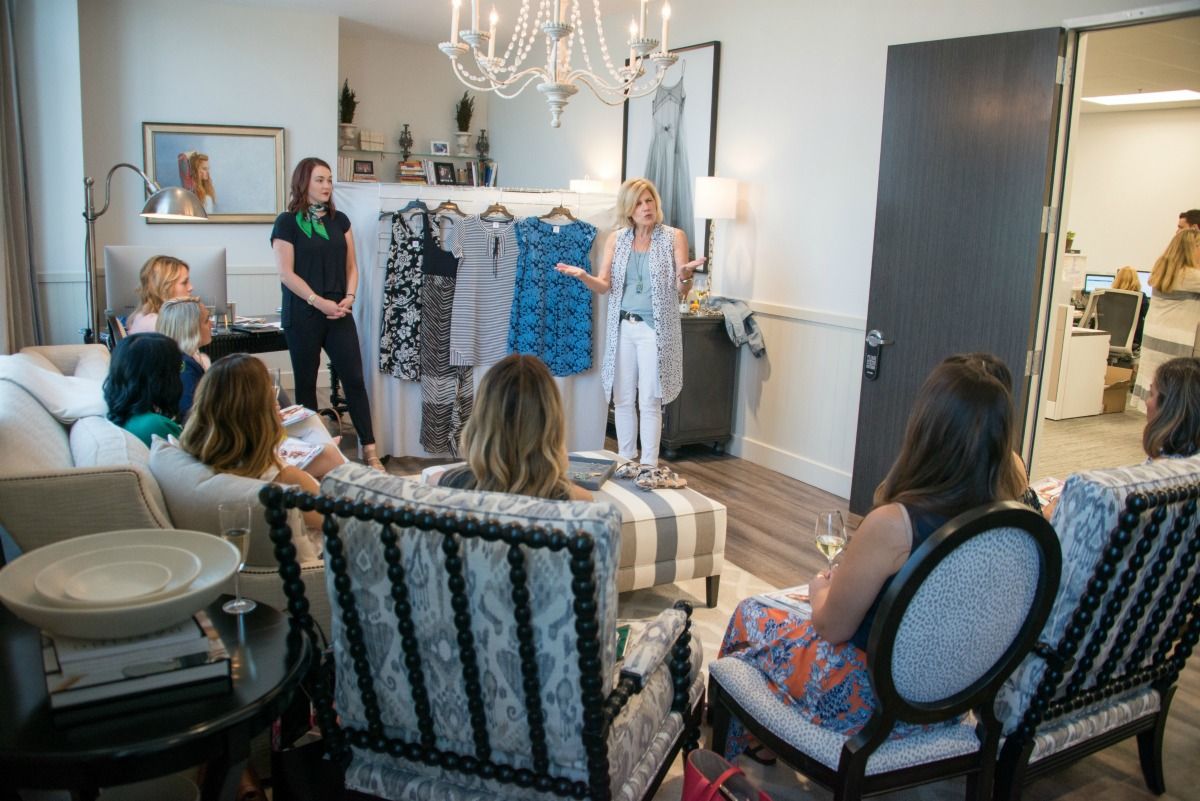 The last part of our day was hands-down my favorite. We were let loose in a room full of samples of the Fall line (complete with shoes & jewelry), and once we picked out our outfits, we got hair and makeup touch-ups. I can't show you too much as the line is not out yet, but I chose to style a dress with a 2-toned ankle boot, tailored jacket, and topped off my outfit with a fur vest.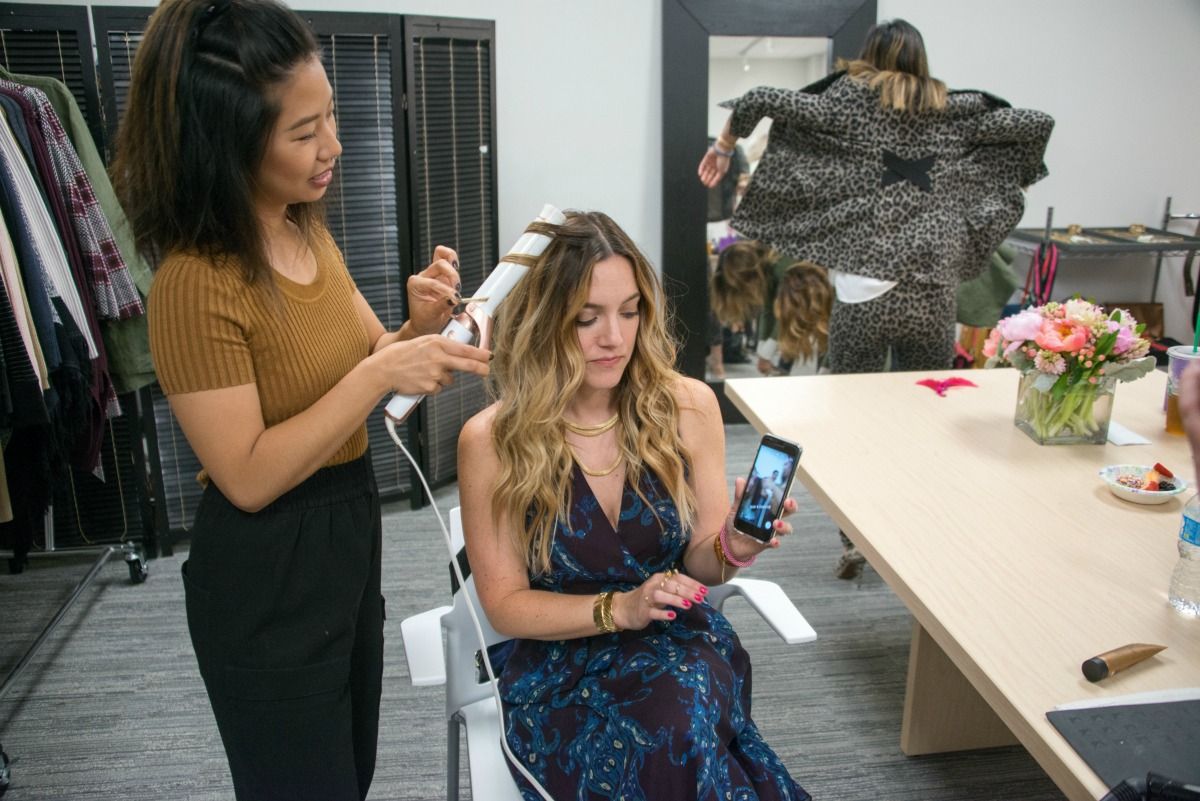 As you can see below, there is no time to be shy ladies! I was first up to shoot my look and although all eyes were on me, I was in my element. They had music playing, a large fan blowing, and lots of great feedback for me. I can not wait to get these photos back and share them with you guys! I think they said I should be able to share (and see them) in late July.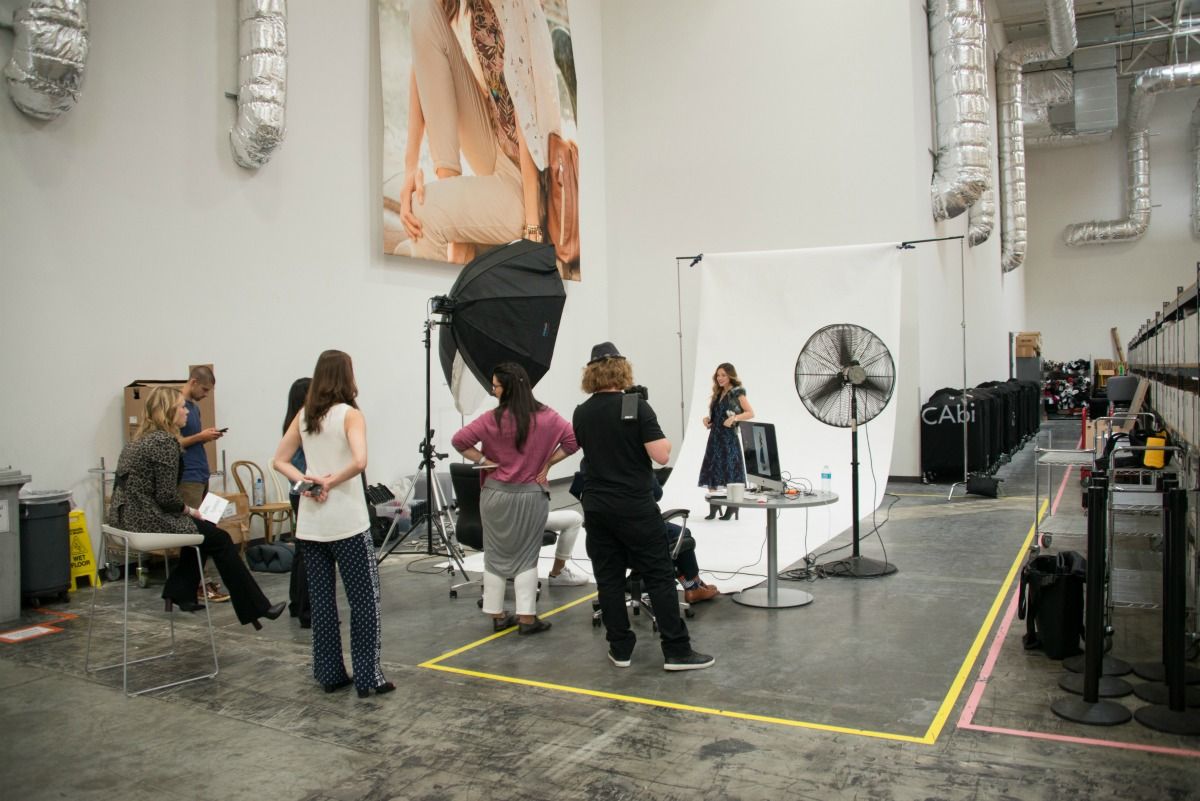 After this amazing day, we headed back to the hotel for a short break and met back up for dinner out with whoever was able to make it. You guys, this was maybe one of my favorite days of this year so far. I was such a blast to meet so many wonderful people who I hope to stay in contact for years to come. It also gave me such a deeper understanding of a brand that I can't stop gushing about. As a blogger, I do work with a lot of brands over the years. I can say, without a shadow of a doubt, cabi is one of my favorite brands to work with!
Thank you so much for stopping by the blog today! If you see any items you like, stop by the cabi website because the Spring line is selling out fast! xo