You guys, I am so behind on my beauty product reviews! As a blogger, I receive a lot of gifted product, but I only do reviews on about 50% of the them. Here's why: I will not stand behind and promote a product I do not really think is great. It's really that simple! So, if I don't love it, I reach out to the brand and let them know that I did not have a positive experience and it would not be a great review.

I actually try each product I get for anywhere between one-four weeks before writing a review to make sure it's really something I feel comfortable promoting. In that time frame, some products just don't wow me, so why refer them to you?! Here are some that wowed me. Click on "read more" to get full reviews on each of these items.

SHOP THE PRODUCTS:
ColoreScience:
I have to say I am loving this
sunscreen duo
. The whipped mineral sunscreen is SPF 30 and tinted so you don't get that "white sunblock" look on your face that some sunscreens leave behind. This one is great under your makeup and I use it daily with the powder to keep the shine down. I actually reapply the powder a few times a day. If you know me, then you know having a safe relationship with the sun is one of the
most important things
. Take care of your skin people! OK, back to Colorescience.
Both of these bottles are the perfect size for travel or to toss in your purse for re-application throughout the day. This product duo makes adding daily face SPF seamlessly part of your makeup routine. At least it did for mine!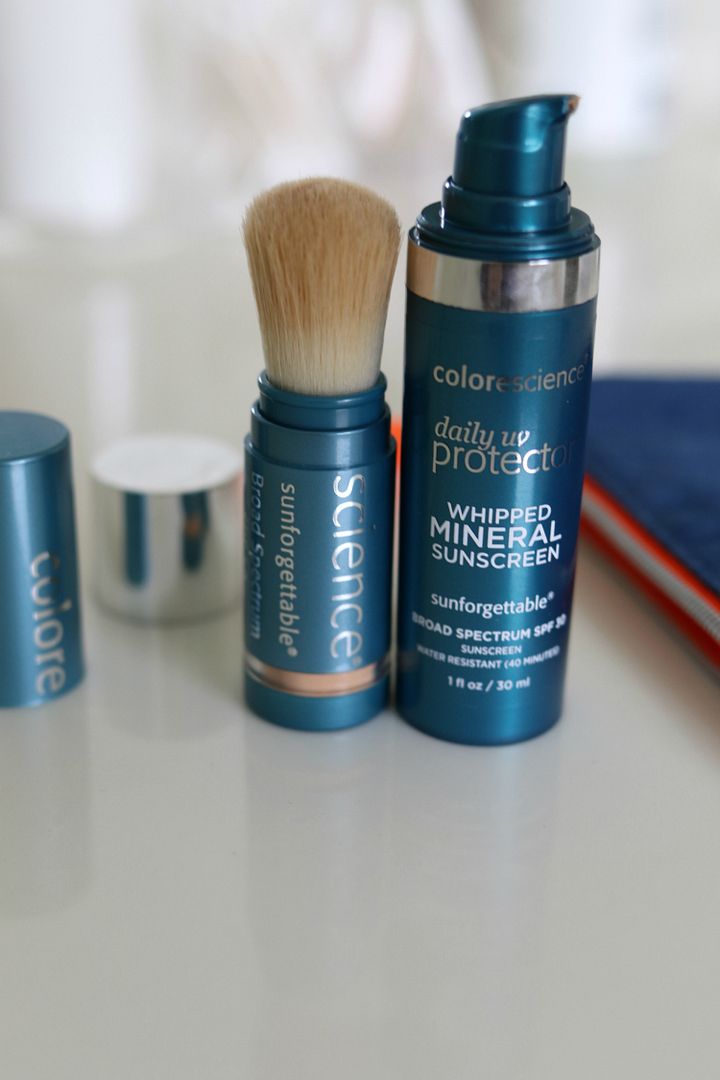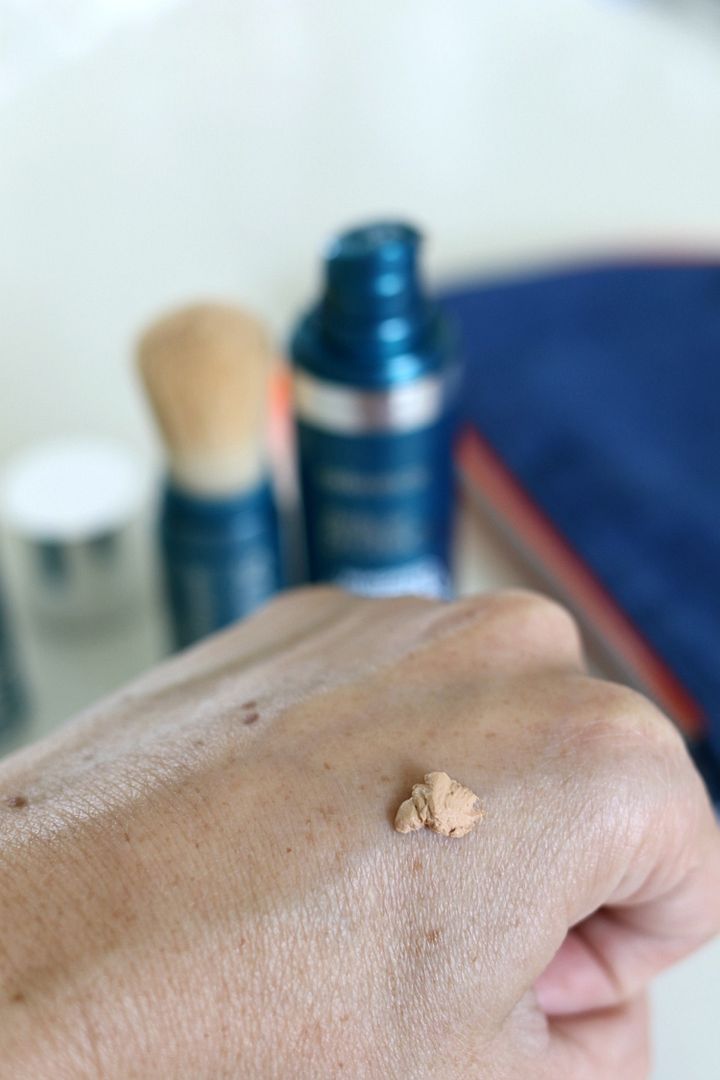 John Frieda: I recently started using both the
dry shampoo
and leave-in detangling mist from the luxurious volume line. I love how much volume I get from the dry shampoo and you guys know much of a dry shampoo junkie I am! I am also someone who uses leave in conditioner after every wash. I mean, with 22 inch of hair in length, it's a necessity after a wash. I have to say, this leave-in spray is a keeper. Both have a good smell, and an even better price point.
Chuda:
OMG OMG OMG, this is hands-down my favorite face cream right now! After one use I kid you not, I looked five years younger. The cream comes filled to the brim (score!), and I don't know how else to describe it other then a thick, almost wax like lotion that works miracles. ;) I put it on every night before bed and after only five days I had family members asking me if I changed my diet because my skin looked so good. No diet changes, just a great hydrating cream! Please send me more samples of
Chuda Healing Hydrating Cream, I fear at $80-$150 each bottle my husband would put me on shopping lock down. lol
That said, worth every penny! TRUTH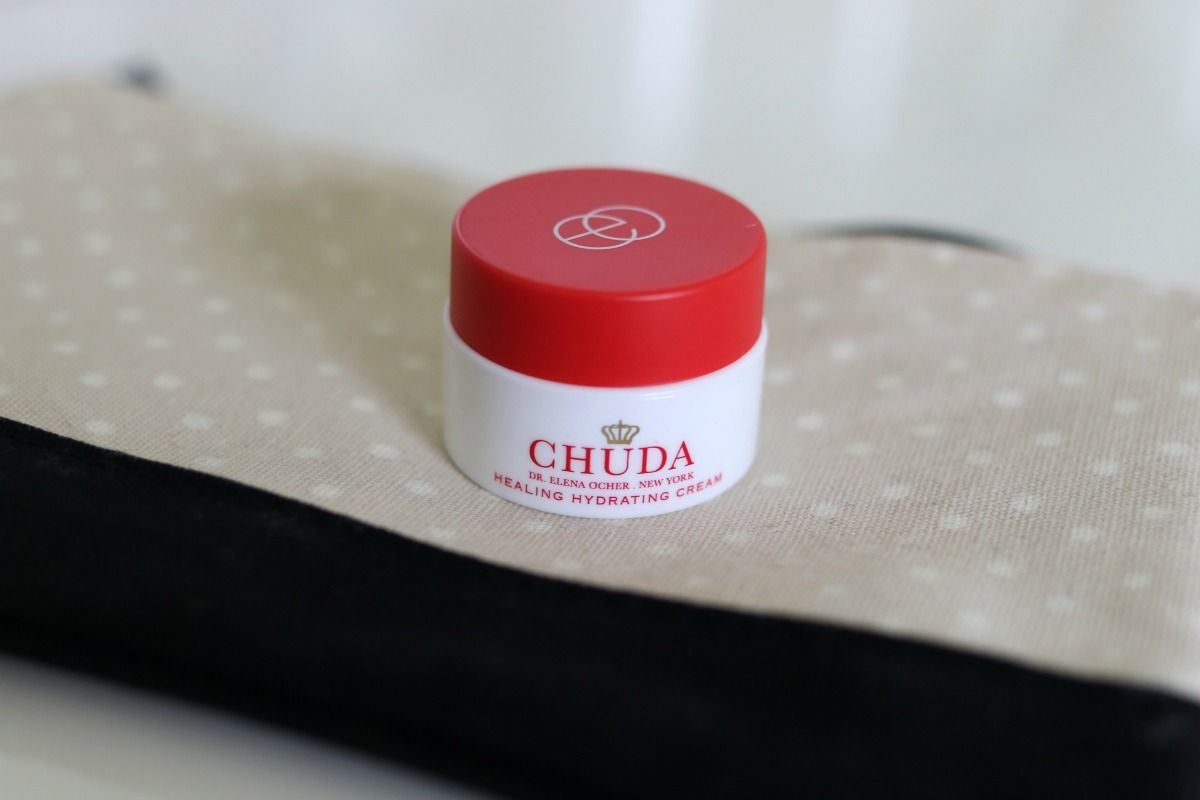 Skinny Tan: OK, I have to admit this was a product I was super excited to try. These products are all natural and the results last up to 7 days. So far, I have used the
Skinny Tan Tanning Mousse
once a week for the past 3 weeks and I love it! The first use I was a bit nervous, I'm not going to lie. You apply it with
a glove
so I did like how easy the application seemed. The mousse is a dark brown, almost gray color and I thought I was going to turn out way too dark. Well it turns out, the dark color just helped in aiding where I needed to rub the product in and clearly marked where it already was. It doesn't have a crazy spray tan smell, which is key in a self tanner in my opinion. After application, I wait anywhere from 6-8 hours then take a shower to rinse it off. I kid you not, the results are seriously comparable to a spray tan! I was asked my multiple if I just got back from vacation....that's the look you want. Not orange, but "recently back from a tropical destination"! tan. I will be using the product until I run out once a week this summer!
Cell-u-logic: Let's talk about the Cell-u-logic Resculpting System, shall we? First off, it contains organic ingredients, is non-toxic, eco-friendly, and paraben free which are all things that make me happy! This trio is for renewing the body from the outside in. The
Green Coffee & Seaweed 2n 1 Soak & Scrub
(which is my favorite out of the three) relaxes tired muscles and smells so good, kind of minty and very relaxing to breath in. I use this one while I'm in the bath and then the scrub dissolves, infusing the water for additional benefits. The next steps are the
Green Coffee Slimming Gel
& the
Anti-Aging Body Repair Cream.
The Slimming Gel is to tone and refine the appearance of dimpled areas and improve skin elasticity. So I've been using it on my thighs, upper arms, and tummy. Hey, why not stop it before it starts! Who am I kidding, it started. ;)
The Repair Cream helps reverse free radical damage and generate collagen and elastin for firm and youthful skin. Again, why not? I do have to say, the lotion is a lot more liquid like then I'm use to, especially because it is called a cream. That said, my skin is looking great lately so I'm going with it!
Cell-u-logic
is
currently offering a promo code for new customers to save 20% off any order. The code is THANKYOU20 & this promo ends June 30, 2017.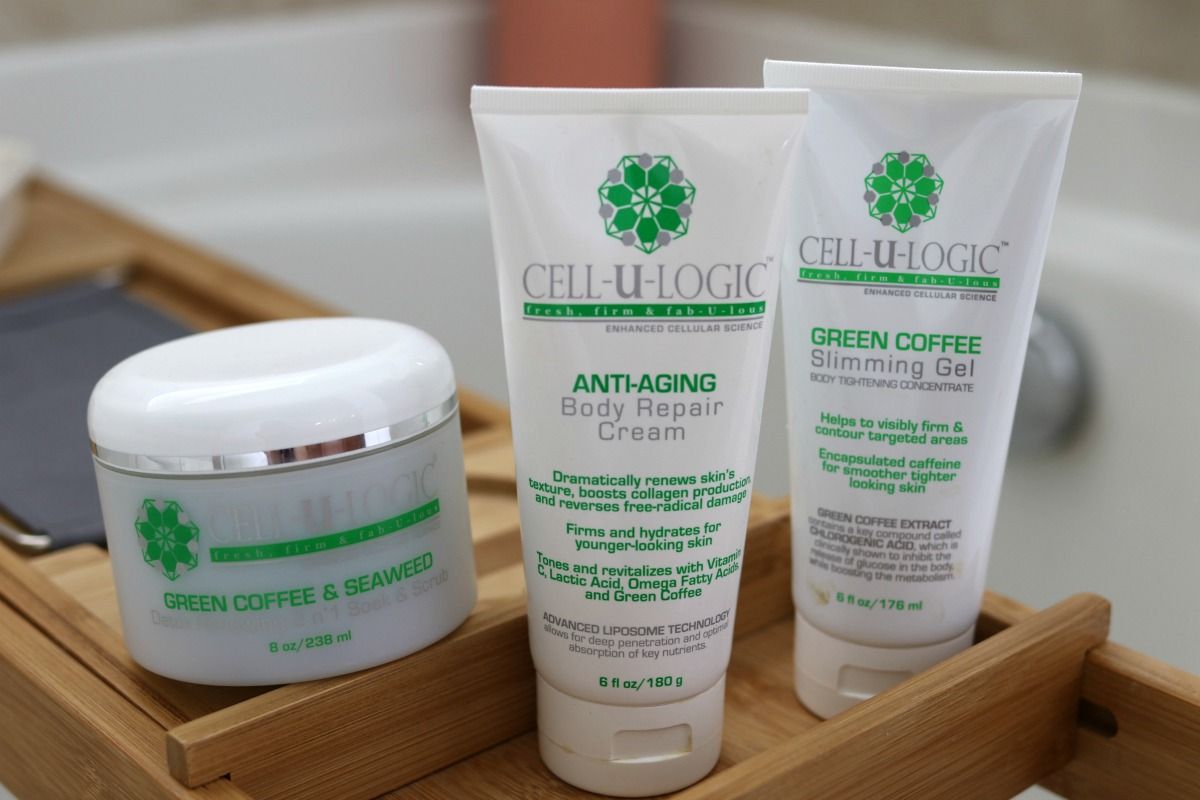 What are some of your currently favorite brands? Have you tried any from above? Thank you so much for stopping by the blog today. I hop you make it a great day! xo