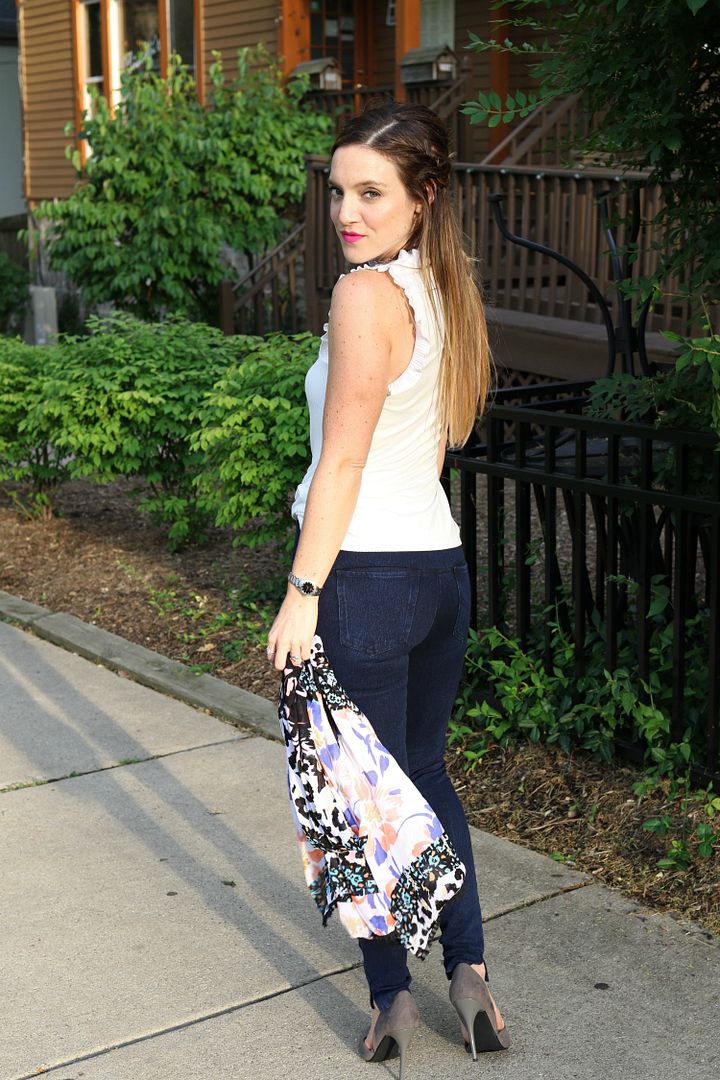 As a mother-of-two, I will never turn down the opportunity to wear shapewear. Spoiler alert, I wear it under tons of my clothing (especially when styling my bodycon dresses), so when Shop Svelte reached out, I was super excited to try out an item. Shop Svelte has leggings, jeans, body shapers, skirts, and tank tops, but I instantly gravitated to the skinny jeans. Full disclosure, they gifted me these jeans, but I would be giving them a rave review either way because they are truly awesome jeans!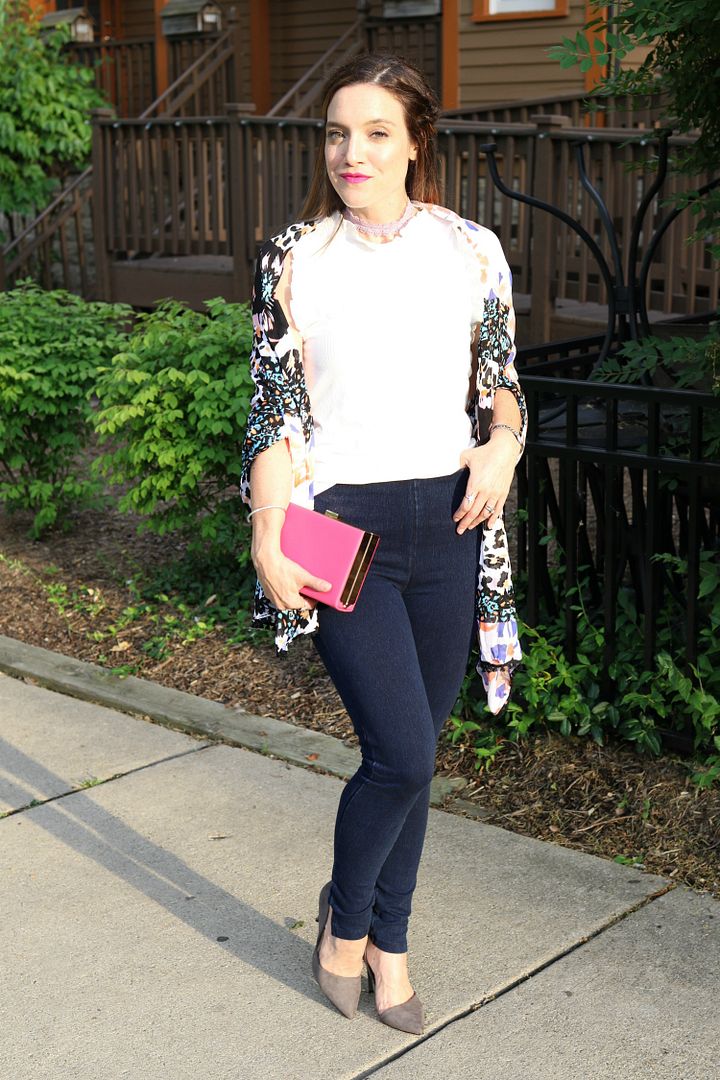 These jeans hold you tight in all the right places. OK, now to do a bit of over sharing: these photos were taken on day one of my period. Which is when I am the most bloated in the entire the month and you could not tell from these photos! If that is not a testament to how great these jeans are, I don't know what is.
I decided to keep the styling very simple by pairing my skinny jeans with a ruffle white top, beautiful print scarf, hot pink clutch & lip, and grey heels. In the end, the look was perfect for dinner out with a friend and the scarf was great to wrap around my shoulders like a cape as it cooled off at night.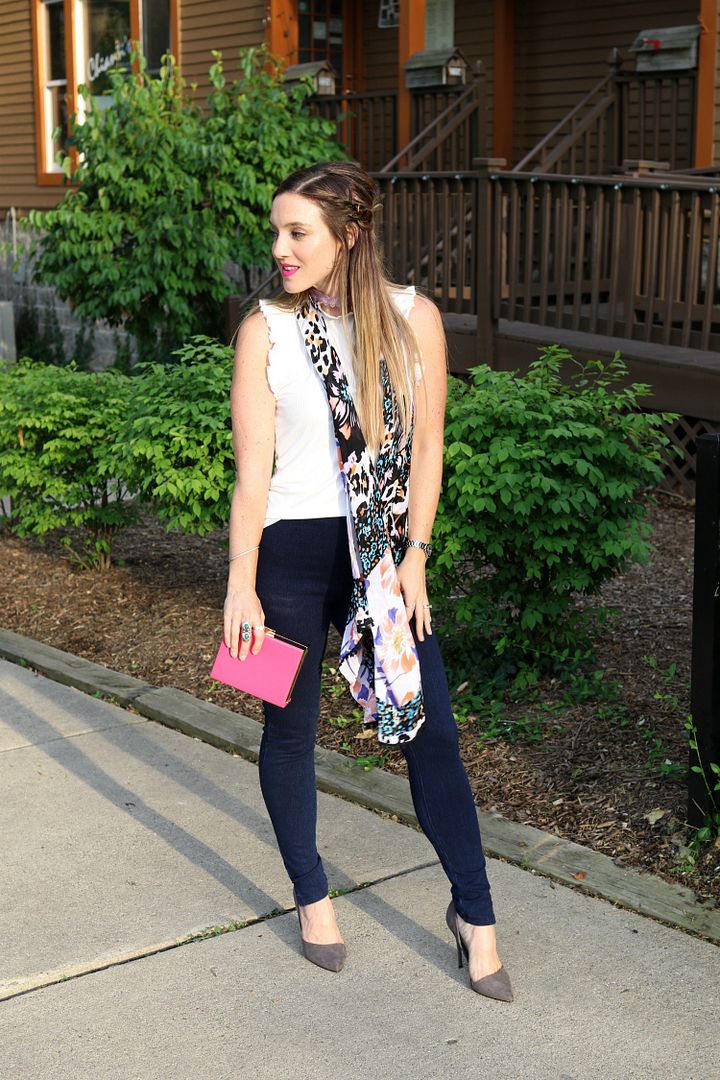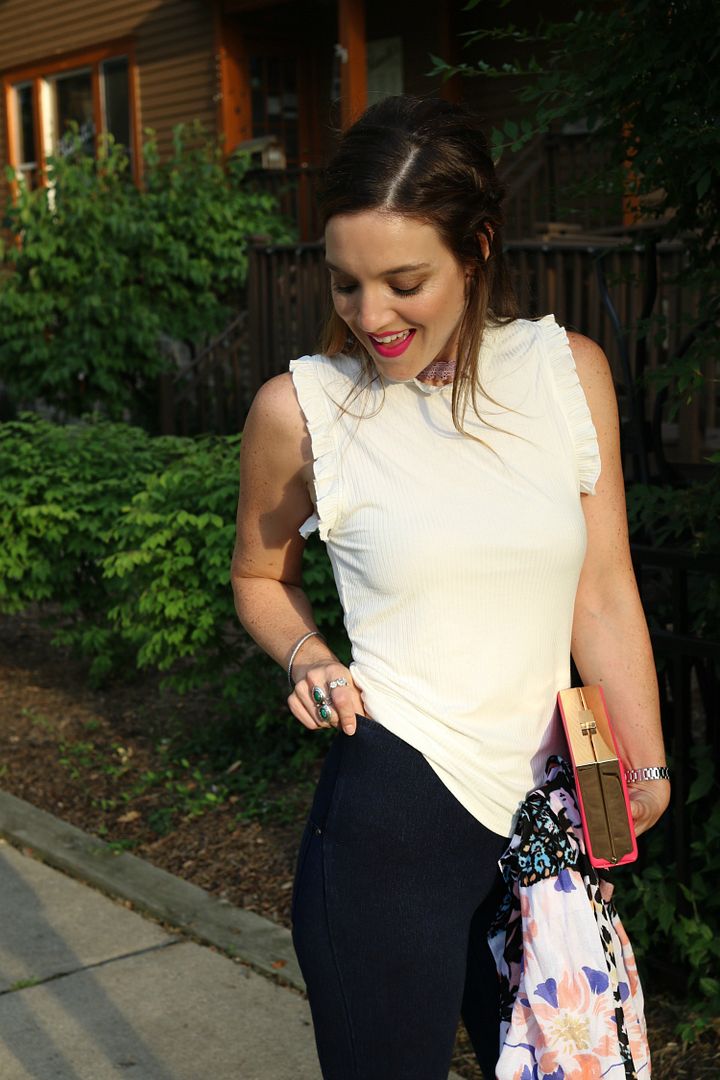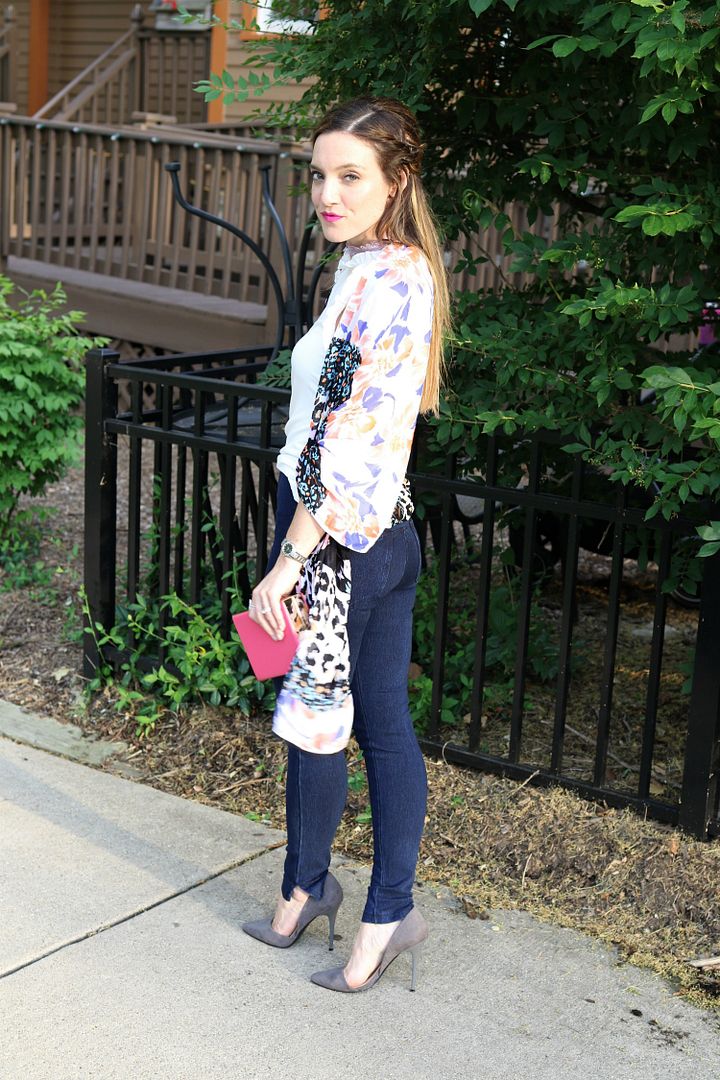 Top // Scarf: c/o Cabi Clothing // Jeans: c/o Shop Svelte // Clutch // Large Ring: Vintage // Shoes // Watch // Lip Color
Photos by Cecilia Jean
Are you a fan of shapewear? Do you like this outfit pairing? Thanks so much for stopping by the blog today! xo