Last weekend, my husband and I snuck away for 20 hours as we enjoyed a quick night away in the city. We haven't had a real date night in a hot minute, so we were long overdue. He surprised me, telling me about 15 hours before we left with a night at
The Palmer House Chicago
and dinner reservations at
Catch 35
. I
love
seafood and oysters, so this totally blew me away with how well thought out this date night was! That said, I wasn't given too much time to pack myself as I had to finish my normal work and also pack my two kids for their overnight at their grandparents. I ended up leaving for the night with one small bag, not really loving the 3/4 sleeve wrap dress I had grabbed for myself.
It was cooler this night and I was actually quite cold in my dress. Hubby to the rescue again. He suggested we grab a cocktail and an appetizer and pop around the corner to Agaci. Their price points are all around $30 so I knew going in I was looking for a jumpsuit. This beautiful blue one just spoke to me, but I didn't have the right bra for it. No worries, I saw this bralette at the checkout for $7.99 and snagged this full outfit for under $40. This date night was off to the best start ever! ;)
After shopping we stopped back at the room to get ready for our dinner reservation. My hubby looked so handsome and I had no idea he had packed a blue shirt so we ended up looking like a good match! ;) Next up, Catch 35. You guys, if you live in or by Chicago or Naperville, you have to go! The oysters and sriracha shrimp blew me away. So fresh and so delicious. My hubby ended up having a steak and I went with the chicken pad thai. There was literally no going wrong with any of the food here. I really need to go back again, pretty sure Catch 35 made my all time top 10 favorite restaurants list!
After dinner we headed to
Roof on theWit
. Take away the fact that the staff was so kind, the decor was gorgeous, and the concept of this place was beyond cool, and you are left with stunning rooftop views! Just after 9:00pm, it turned into a night club and the place just got more impressive. If you have never been, I would definitely add this to your must see spots if you find yourself downtown Chicago!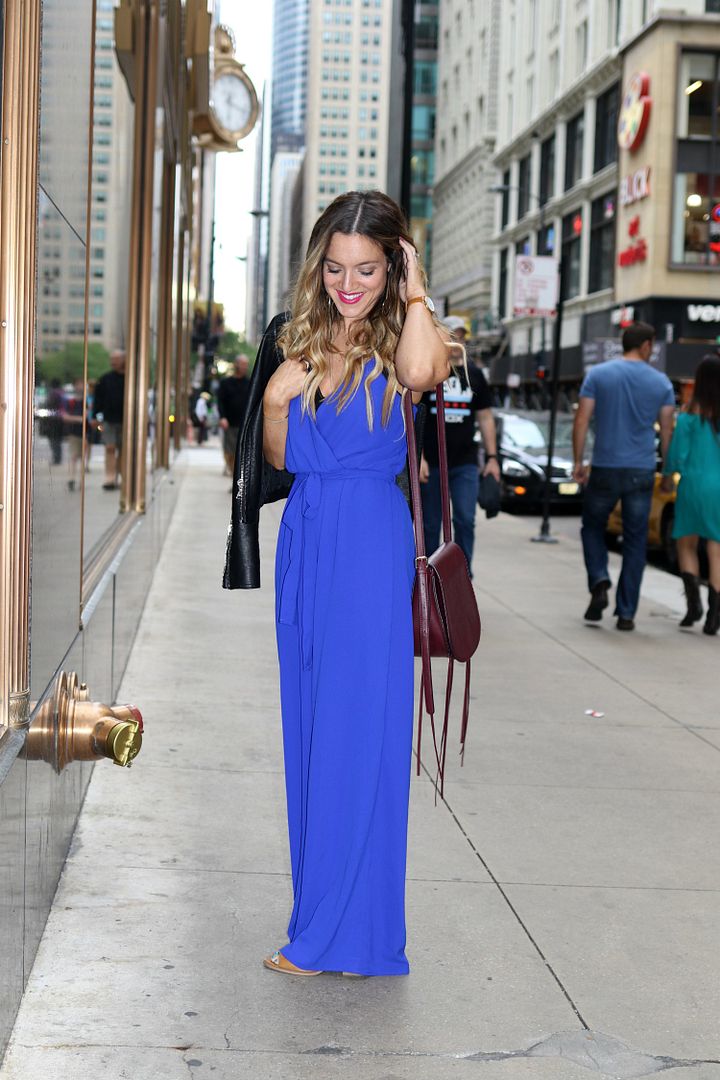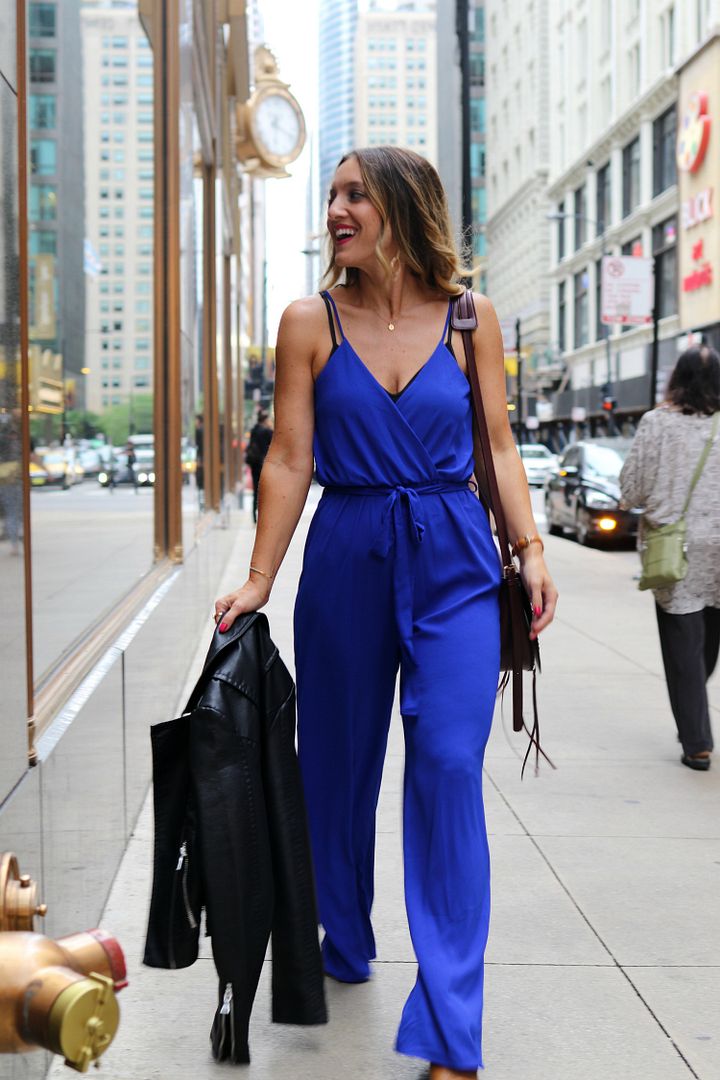 Jacket & Earrings: Express (similar) // Jumpsuit: Agaci (similar) // Shoes: c/o // Bag // Necklace // Cuff: c/o Adore // Rings: c/o Park Lane Jewelry
Does your significant other ever surprise you with a night away? Have you ever been to any of the places mentioned in this post? Thanks so much for popping by today! xo