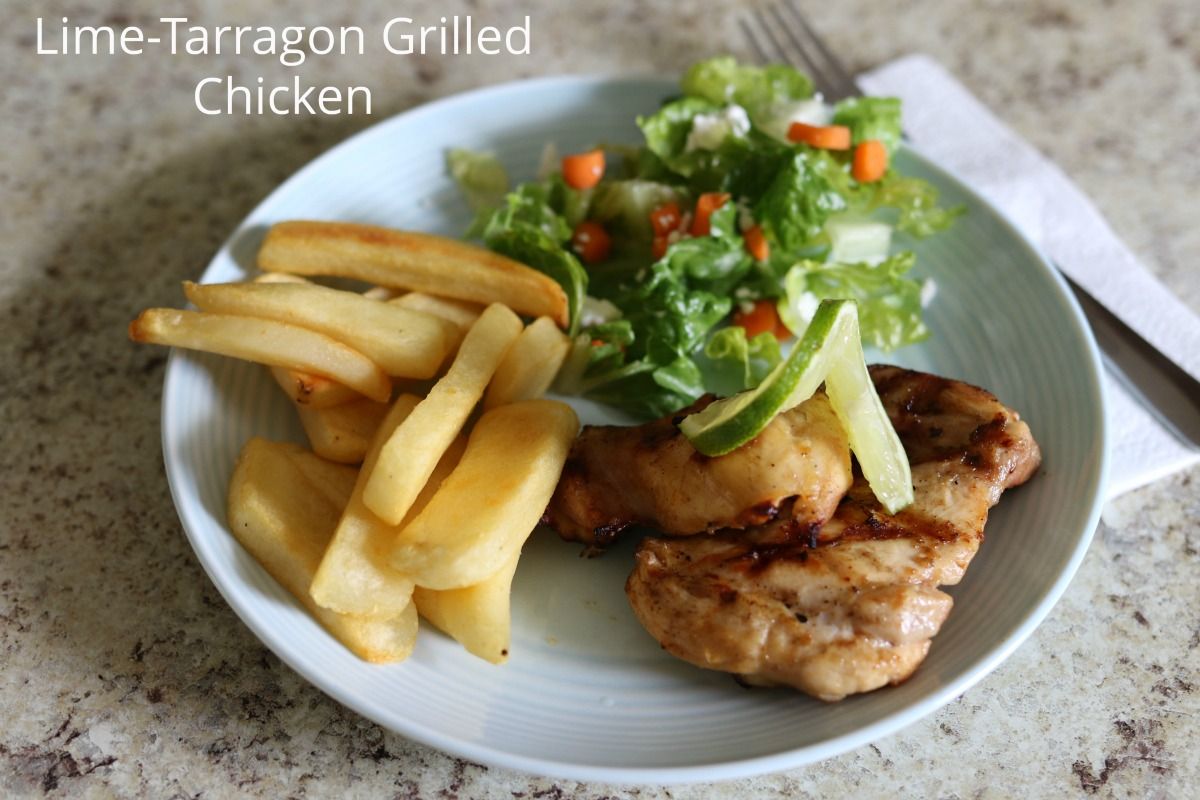 I have been looking for new recipes to add into my summer dinner rotation, and I stumbled upon this one from
Allrecipes.com
. Usually when I make a recipe, I alter items for my family, but this one needed no alterations. As an added bonus, all members of my family were obsessed with this dish! The only complaint is that there were no leftovers and that is a complaint I can deal with. Here is what you'll need:
Ingredients:
-1/2 cup olive oil
-1/2 cup fresh lime juice
-2 tablespoons chopped onions
-2 teaspoons dried tarragon (I used fresh)
-1 teaspoon salt
-1/2 teaspoon hot sauce
-salt & pepper to taste
-2 pounds bone-in chicken thighs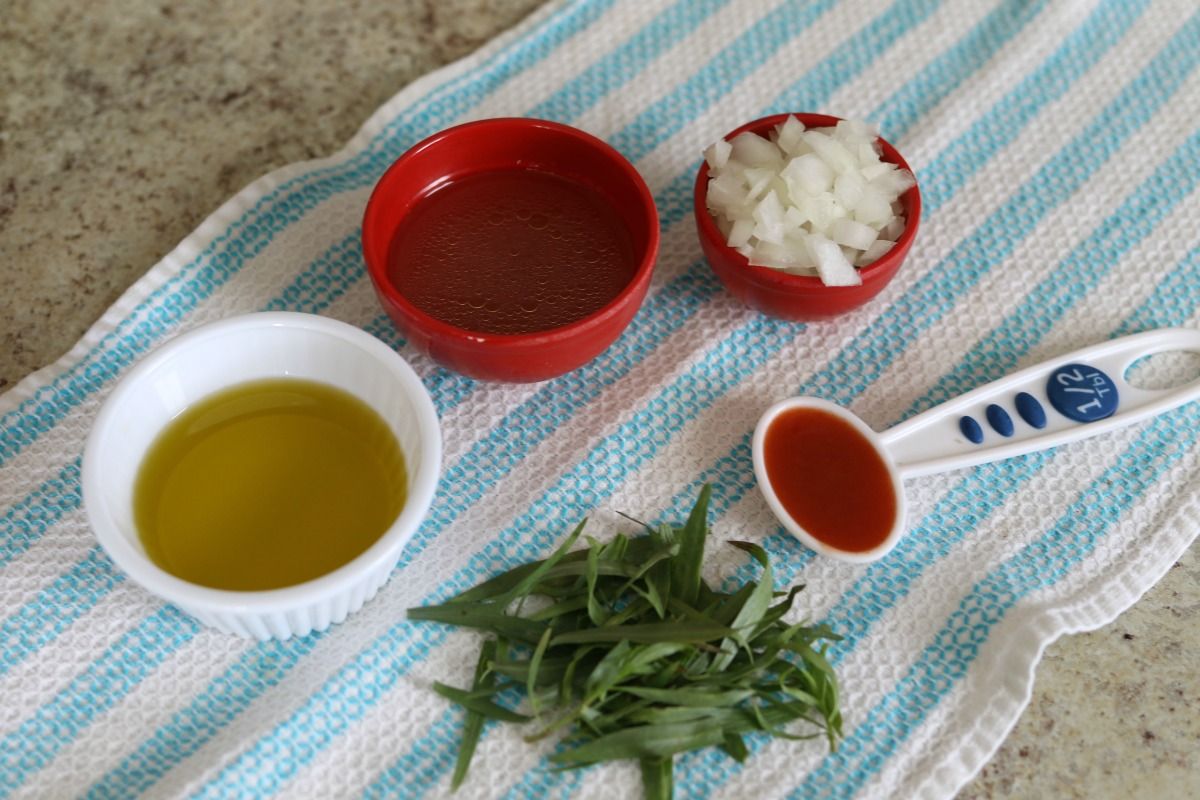 Directions:
1) Place olive oil, lime juice, onion, tarragon, salt, and hot sauce into a large, resealable plastic bag; shake to mix. Add chicken thighs, coat with marinade, squeeze out air, and refrigerate for at least 4 hours. (I did it for six hours)
2) Preheat outdoor grill for medium heat and lightly oil grate. Remove chicken from marinade, and shake off excess. Discarded remaining marinade. Season with salt and pepper.
3) Grill chicken for about 30 minutes, or until no longer pink in the center. Chicken thighs don't dry out easily, so don't be afraid to cook them a bit longer if needed.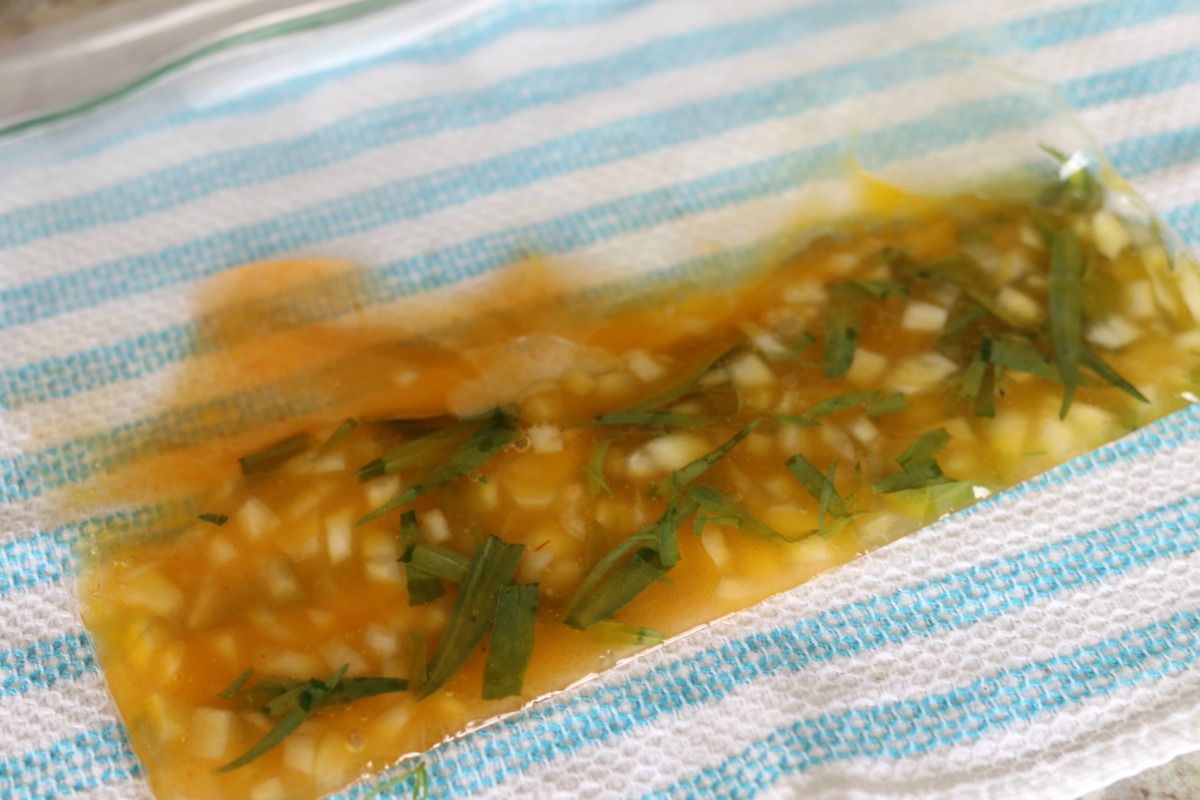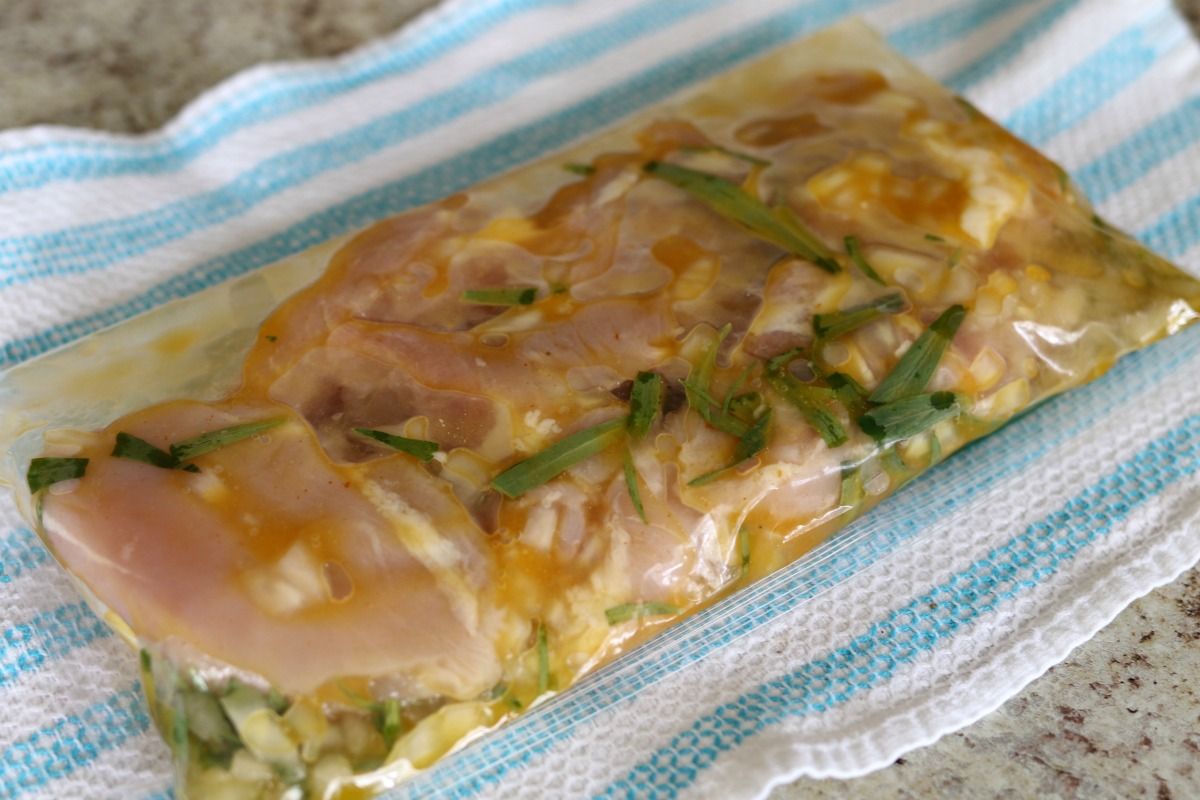 In the end, I added a side salad, fries, and it really was the perfect summer meal. Here are a couple shots of the finished product. I am so adding this meal to my regular rotation!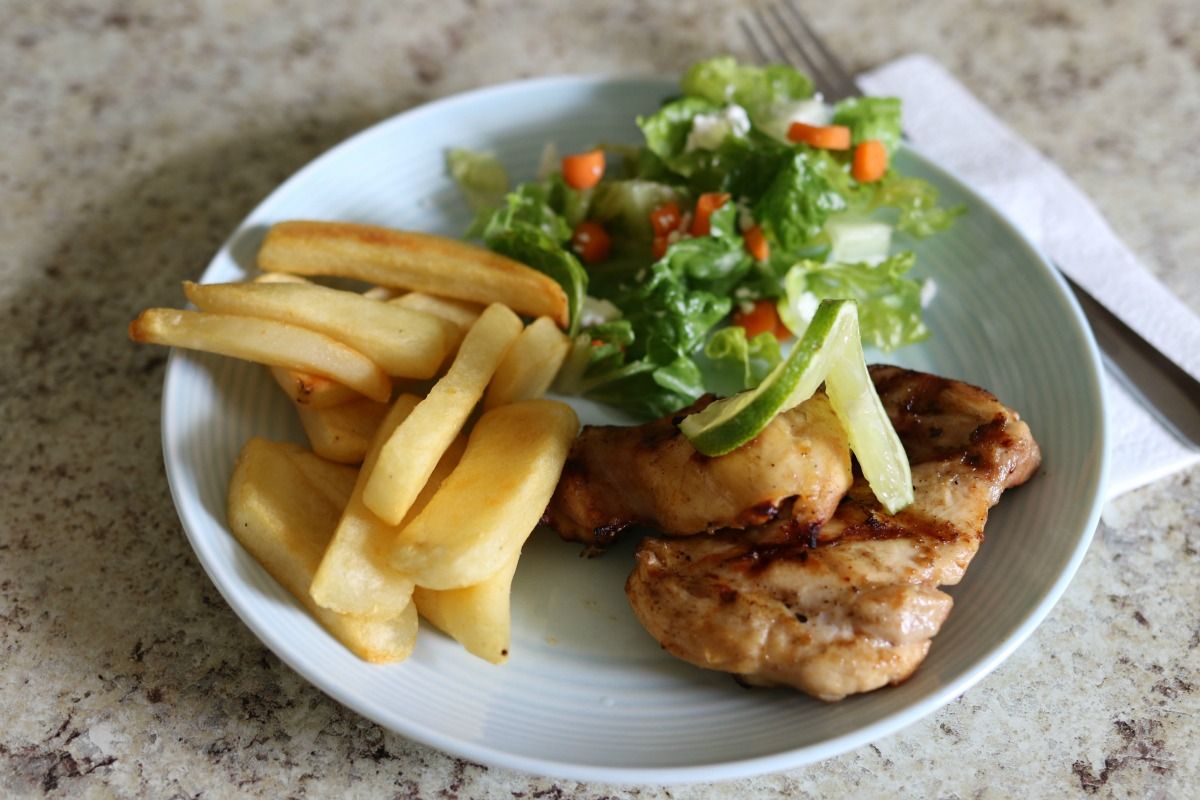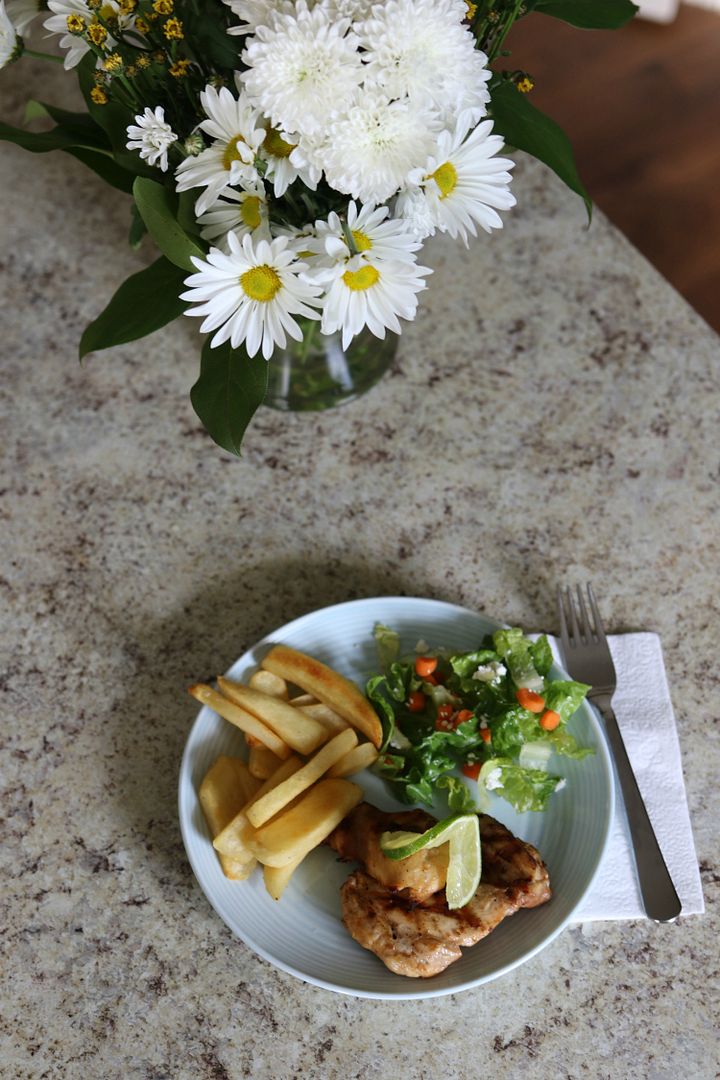 Have you ever tried lime-tarragon grilled chicken before? Do you think this a recipe you would try? Thank you so much for stopping by the blog today, I truly appreciate it! xo