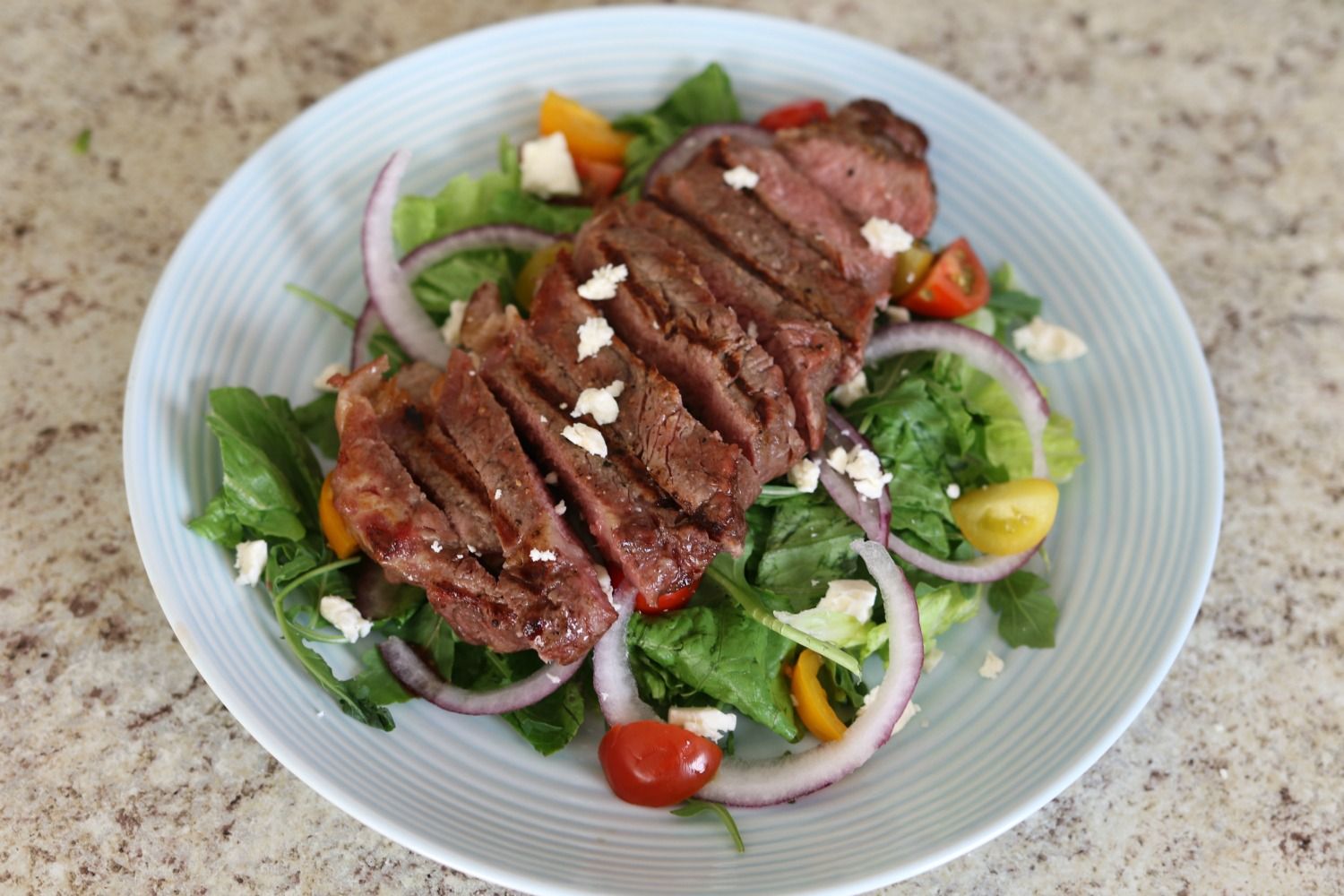 Everyone has those recipes that they just make and don't need to follow any directions. This grilled steak salad is one of mine and every time we eat it, it becomes even more loved. This recipe is one of my favorites to make during summer as it's super easy and fast, plus I love grilling. When I recently made this salad for my hubby and myself, I wrote down all the ingredients I used so I can share it with you guys. I hope you and your family enjoy it as much as we do!
Ingredients:
-Organic romaine lettuce, chopped
-Organic arugula lettuce, chopped
-Organic heirloom tomatoes, cut into pieces
-Organic red onion, cut into circles
-Gorgonzola Cheese
-Red wine vinaigrette (homemade or store bought)
-Grass-fed beef steaks
Directions:
- Season raw steak as desired. I added sea salt, black pepper, garlic powder, and sweet red pepper flakes. Preheat your grill.
-Chop both types of lettuce, cut onions and tomatoes.
-Arrange on plate lettuce, tomatoes, and onions while your steak is on the grill.
-Slice the cooked steak into strips and place them on top of your salad.
-Sprinkle with Gorgonzola cheese and add salad dressing on top of the entire plate. That's it!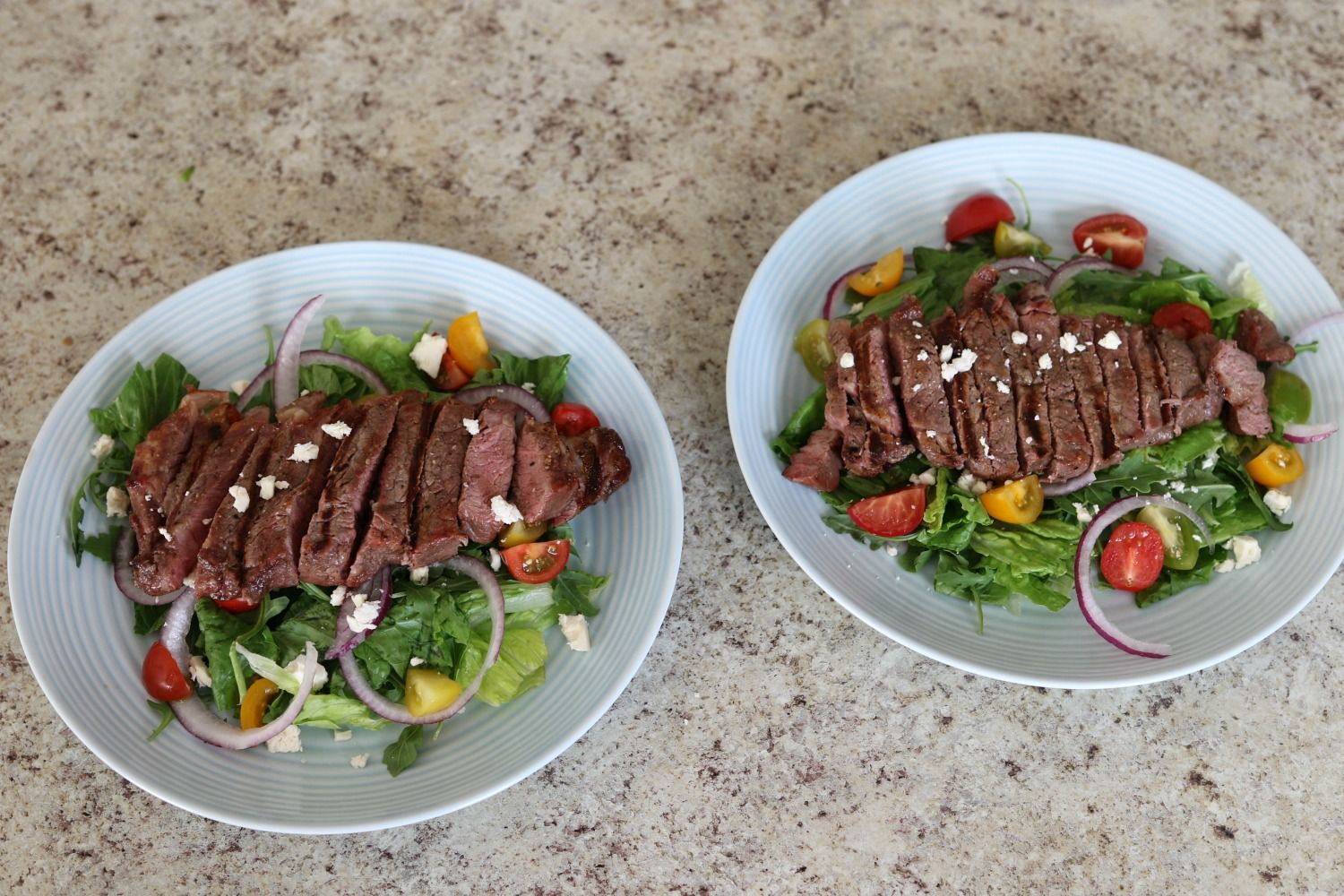 Is this a recipe you would try? What is one of your go-to summer grilling recipes? Thanks so much for stopping by the blog today. I hope you make it a great day! xo