We've all heard about wearing your hubby or boyfriends pants and button-up shirts, but I'm here today to tell you about sharing your accessories with them as well! Personally, I love a great boyfriend style watch, which honestly just means it's a larger, more relaxed fit on the ladies. In the past, I've actually purchased boyfriend style watches and now it's got me thinking, should I be sharing those with him? But I digress....It honestly was a no brainier when
Jord
asked me to collaborate and I saw how many gorgeous new styles they have added in the past year. I was able to choose which watch I wanted, and this one just screamed unisex. I mean, sharing
is
caring so why not get a watch that you both love to style?
I have worked with Jord in the past and I am doing so again because I love how unique their timepieces are. They are such a high quality and I love how unexpected a wood watch is. They have a wide variety of styles for both men and women, plus a few unisex styles as well. If you are in the market for a new watch, enter the contest below!
One lucky winner
will receive $100 to get their own Jord watch, plus I even have a $25 off code for anyone who feels like shopping. It goes without saying these watches would make a great gift. Use the code in the next four days and get the discount!
On this day, I wore my watch styled with a great example of everyday wear (minus the heels, of course!). High-waist denim is so my go-to lately, you add a good flare to the bottom to those, and I am in retro heaven! I paired my denim with a stripe tunic and I tied around my waist to give it a more fitted look. I love that you can change an article of clothing by simply tying it or even adding a belt. It's all in the styling people. To say I'm obsessed with this oversized watch is an understatement. The only issue is we are both wanting to wear it on the same days! ;)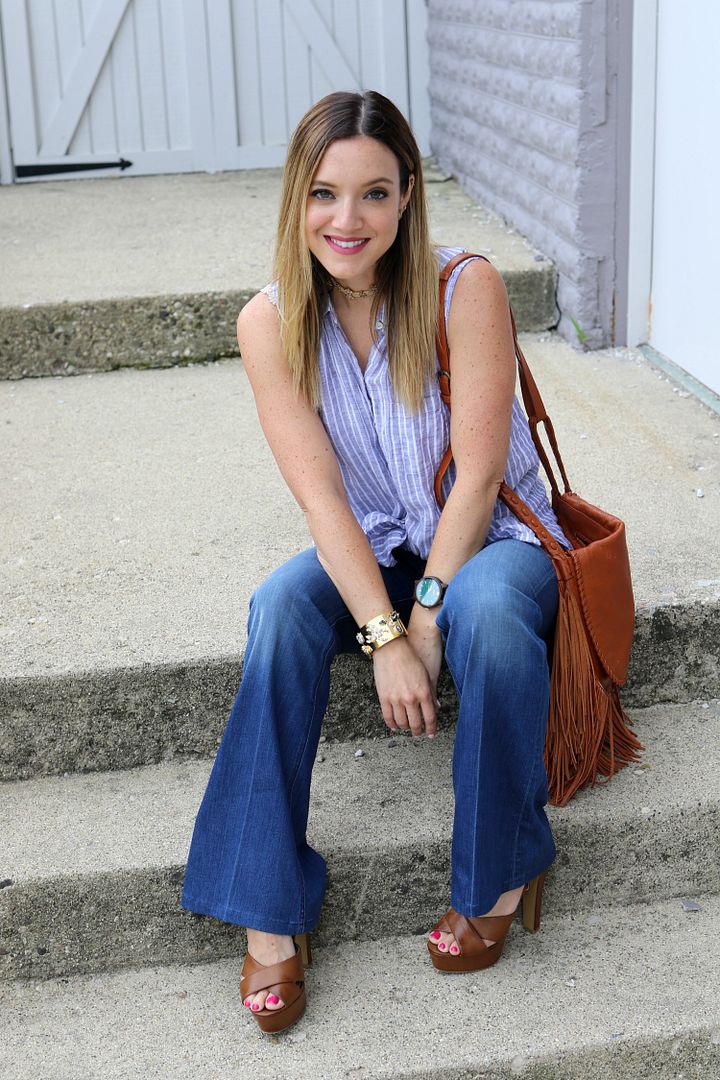 This is a great example of everyday wear for my hubby as we transition into the cooler temperatures. How handsome is he (side note)? I love that he cuffs his jeans to give his outfit a more relaxed feel when we are at the lake. My hubby has great style folks and although I'd love to take the credit, he shops for himself and has quite the eye.
He too is obsessed with this watch, as again, I point out he is a watch hogger! ;) No but really, I'm pretty sure he thinks it's his. Sharing is caring babe, I'm going to need to get a turn with it again this week! lol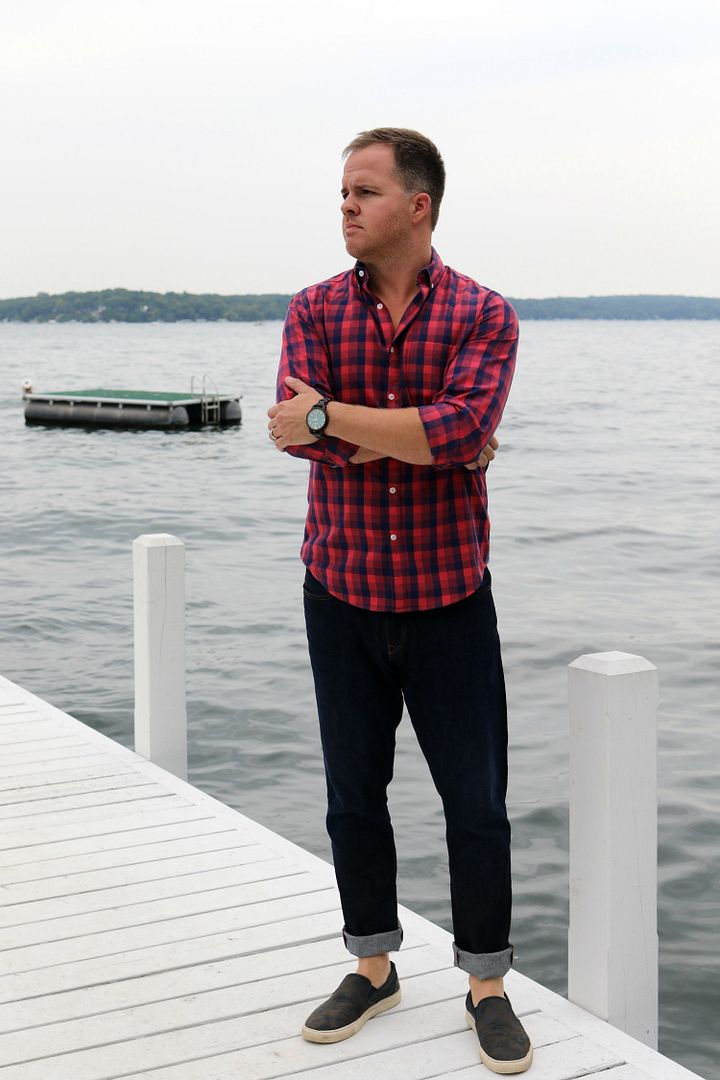 Top: Express // Jeans: Gap // Shoes: Banana Republic (similar) // Watch: c/o Jord
Love how we styled our watch? Now you can enter below to win $100 from Jord! As an added bonus, you get an i

mmediate $25 off & free watch engraving (some models excluded) by using code:

stilettosanddiaperbags

. What are you waiting for? Enter here:
Luxury Wood Watch
Contest End Date 9/10/2017

, good luck! Thank you so much for stopping by the blog today, I hope you make it a great day! xo