Happy Wednesday friends, welcome back to
Luxewear
week here on Stilettos & Diaper Bags. This collection is so amazing, I couldn't wait to style these specific pieces together. Separately, they are all such fun pieces so in my mind, they just had to be styled together! For starters, these are the same zipper detail leggings from
Monday's outfit post
. As I said on that post, all items from this collection are excellent for mixing and matching with everything you already have in your wardrobe. The tunic I styled under the turtleneck is a gorgeous top in it's own right and can easily be worn over skinny jeans and mules for effortless everyday wear. The sleeveless turtleneck can also be styled alone (with just a bra under) and look just as chic because of the beautiful fit and side details.
SHOP THE LOOK: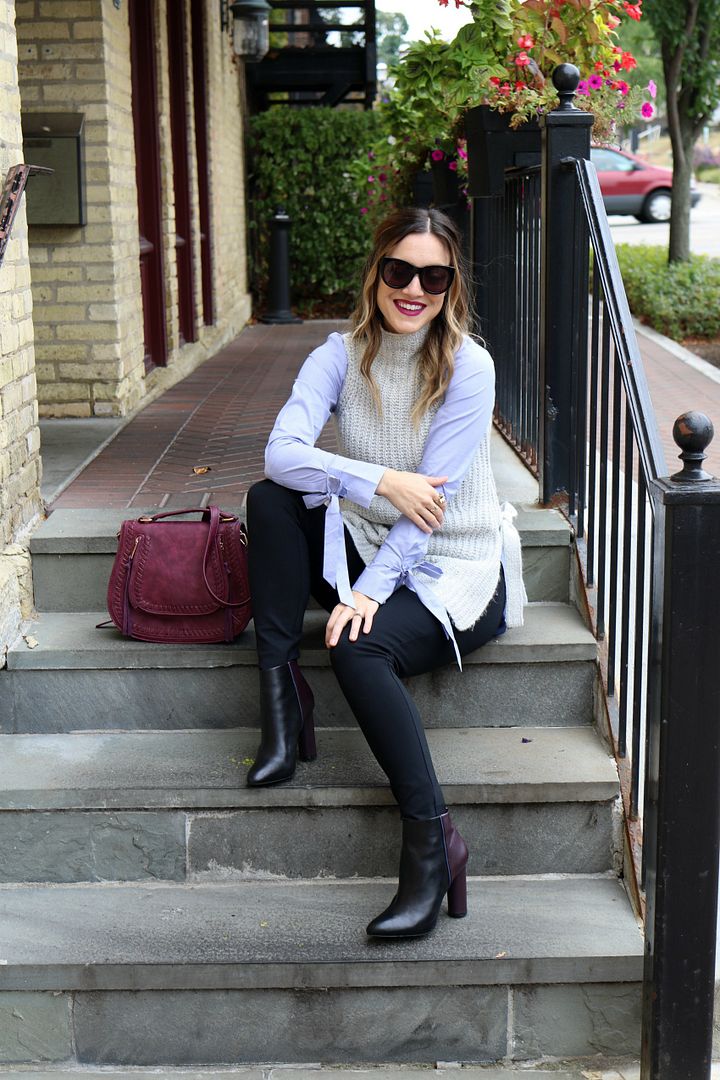 OK, let's chat about the obvious detail that drew me to them, the bows! I love beautiful details and these bows stole my heart at first site. To me, it seems like an obvious pairing to put them together, I mean...give me all the bows! Together I love all three pieces, but separately when styled apart from each other, they can each be the star of the outfit. That's probably why I love this collection so much. These pieces are such high quality, and they could probably be categorized as basics, but oh my are they far from basic.
This pairing is a great example of something I would style for a family party or mid-week blogger event. I love how effortless this outfit looks and how comfortable I was while wearing it. To tie in my favorite Fall color, I added a plum lip, plum saddle bag, and my go-to boots of the season from cabi Clothing. In the end, I loved this look!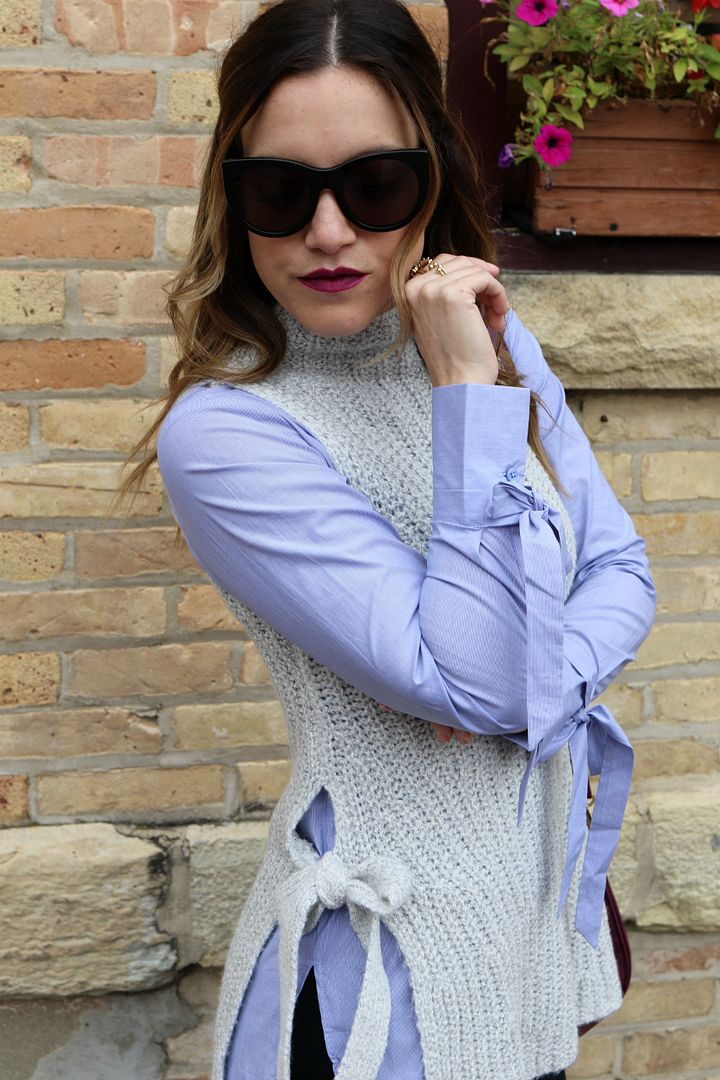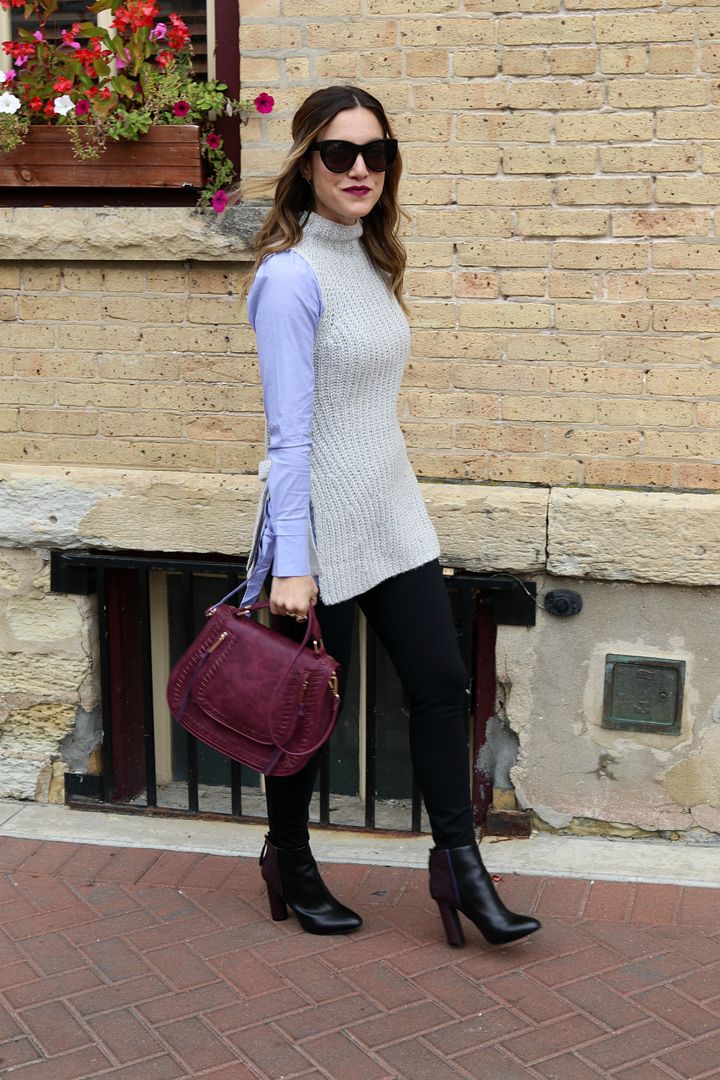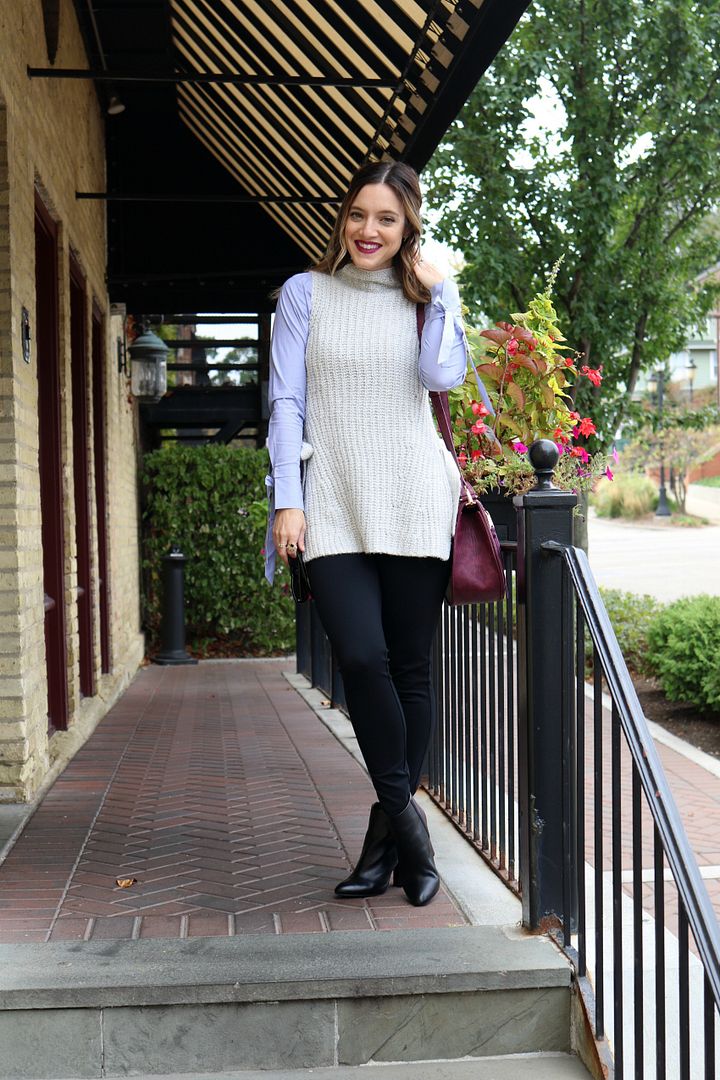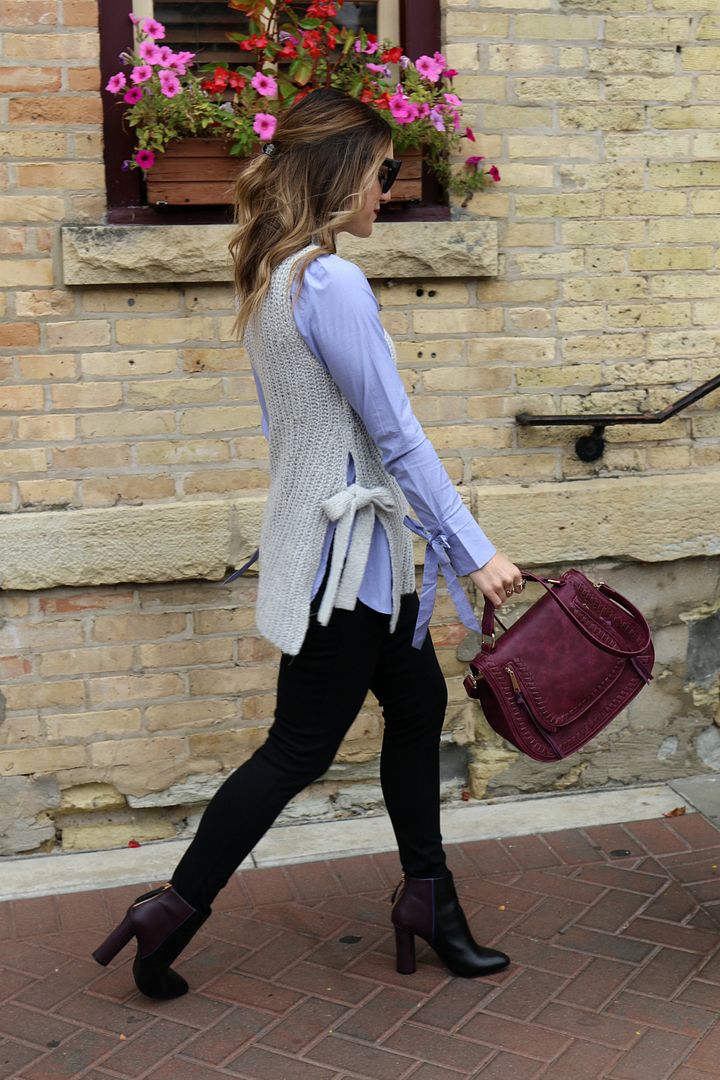 Tunic, Sweater, Pants: c/o Ann Taylor // Boots: c/o cabi Clothing // Bag // Sunglasses // Large Ring: c/o Park Lane Jewelry // Lip Color
What do you think of this outfit? Have you shopped the Luxewear collection yet? I know Ann Taylor is running some really great online sales right now so get to it loves! xo