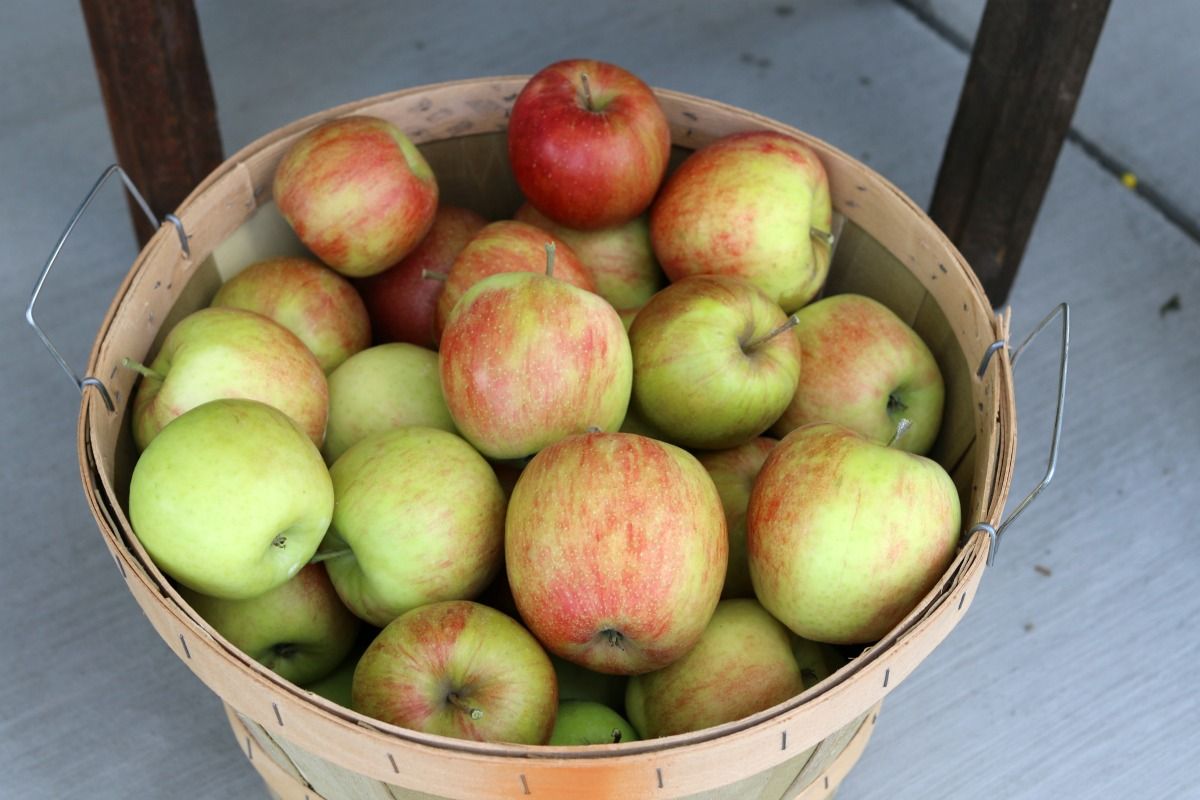 I recently went apple picking with my family at
Edwards Apple Orchard
and oh my goodness did we come home with a lot of apples. Since we decided to go apple picking on a whim, I had not planned on baking so I had to jump to it, and fast so I have ripe apples to work with. My first thought was applesauce! I love making it and at this point I don't use a recipe, i just toss stuff in. Plus my kids eat a lot to it, so it was a no brainier. I did write down amounts I used this time so you could recreate it, because you guys, it's so super yummy! So much so, I ended up making two batches because it went so fast, I was even eating it daily.
-12 to15 apples (if they are smaller, use 15)
-1/2 Cup coconut sugar
-1 Tsp. cinnamon
-1/2 Cup water
-1 Tbsp. lemon juice
-1 Tbsp. raw honey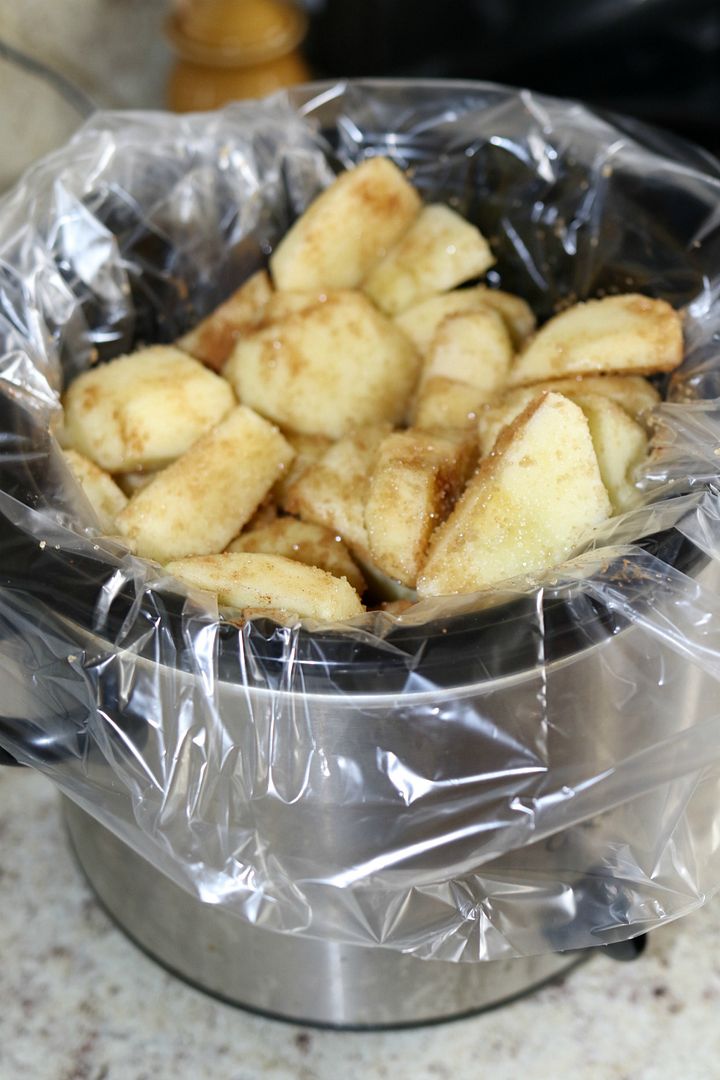 Directions:
1.) Wash apples, peel and core. Cut into fourths and put into a large bowl. Toss apples in lemon juice, sugar, cinnamon, honey stirring to combine. Place in slow cooker.
2.) Add water and place lid on slow cooker. Cook on low for 6 hours, until apples are very soft. Use potato masher or rice press to get the desired consistency. Store in a sealed container in the refrigerator.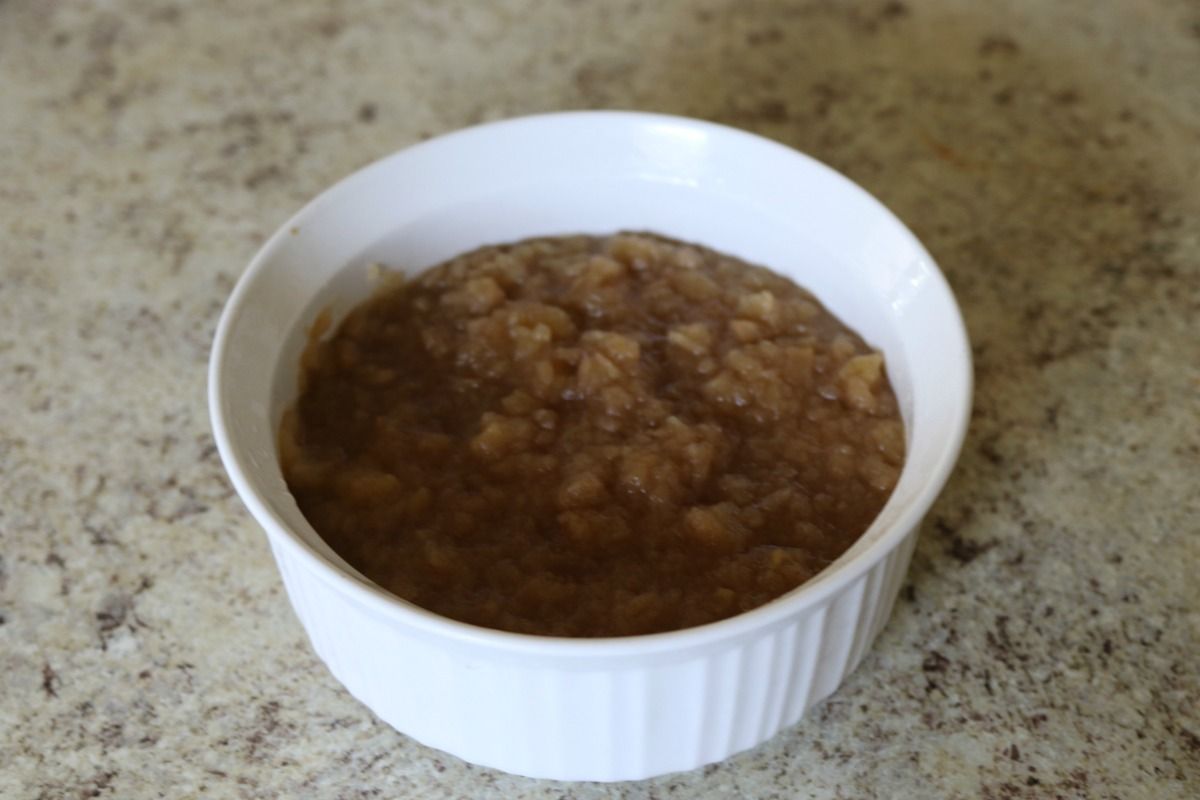 Is this a recipe you would try? What do you bake or cook using apples?
In other news, I have a great way to clean your fruits and veggies that I have shared before, but wanted to share again since it's been a few years.
Check out this post
for a chemical-free, non-toxic way to clean your produce.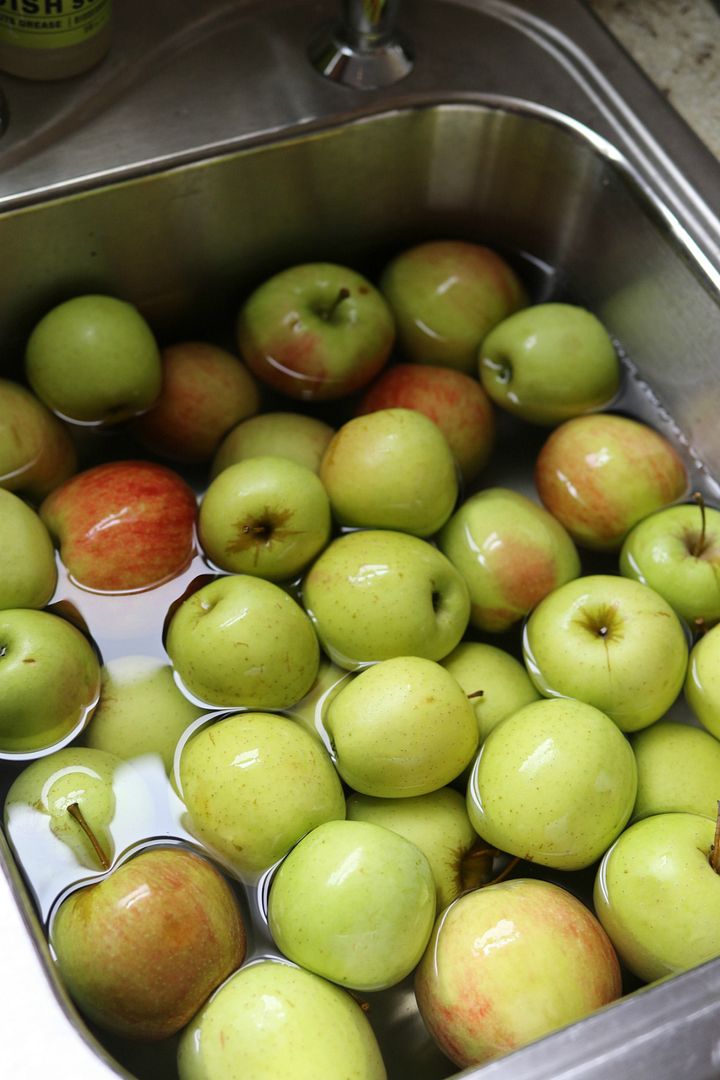 Here are a few other recipes I've featured here on the blog that include apples: Gluten Free Cinnamon Oat Baked Apples, Apple, Carrot, & Spinach juice, Gluten Free PB Joe & Jane
Thank you so much for stopping by the blog today, I hope you make it a great day! xo