I can't even with how honored I am to be part of the
cabi Clothing
influencer team! This brand is one that I am proud to have partnered with for a year now (happy anniversary to us!), and one that is so generous with how they treat me. They have single handily made my Fall game on point this season, and I'm not mad about it. With the acceptation of the purse and sunglasses, I am rocking head-to-toe cabi Clothing and I have to say, it this look is giving me all the feels.
Let's break this outfit down, shall we? The jacket is like an oversize sweater coat, but a super chic one with faux leather pockets and amazing zipper-sleeve detail. I mean... you guys, I live in this one both around the house and out and about. It's wonderful! The tank blouse has this amazing fringe scarf attached at the back so you can wear it hanging down, around your neck, or in a cute little tie.
The print on the skirt is so beautiful and if you like it, well guess what? It also has a matching jacket. Yes, you heard that right, you could be rocking the hottest little skirt and blazer combo at the office. It has an elastic waist (hello comfort) and I can't wait to wear it more to all my upcoming events and holiday parties. Now onto the boots and jewelry. You have seen these me style these boots non-stop, and I truly feel they are the must-have boot of the season. GET THEM! ;)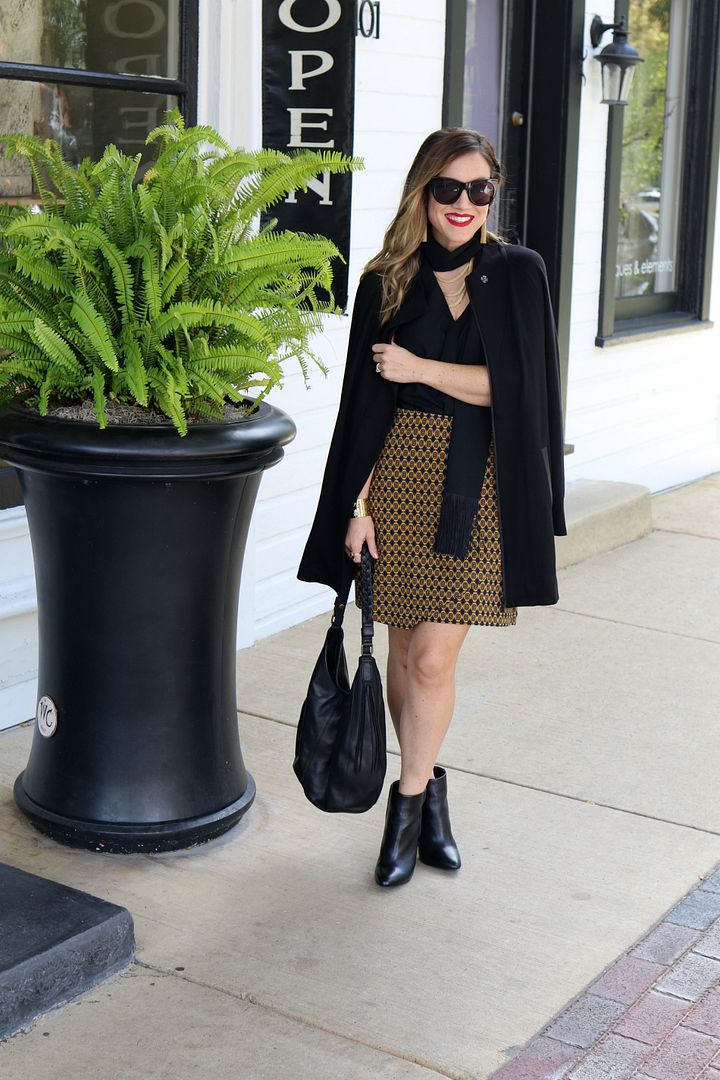 Lastly, let's chat jewelry. These gold tassel earrings are timeless and perfect for year round wear. Same with the necklace and cuff. Non-stop gold jewelry love! A little fun fact about the necklace, it's actually three necklaces that are attached in the back. You can wear one, two, or thee at a time which make it that much more versatile. Plus talk about bang for your buck, three pieces in one!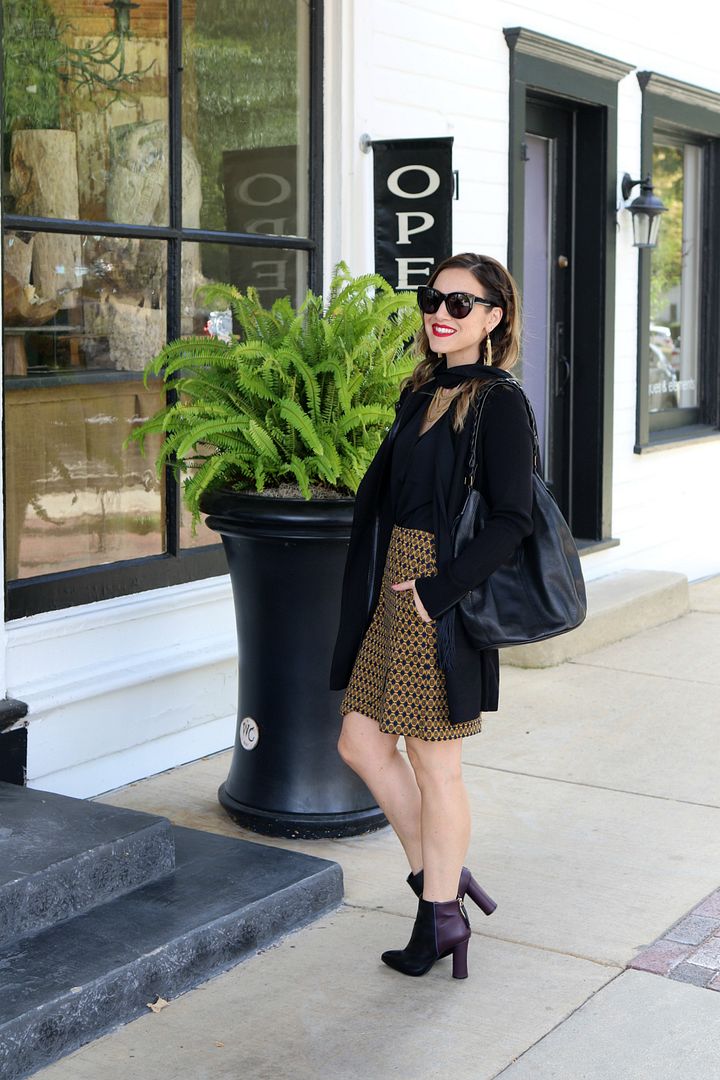 Jacket, Tank Blouse, Skirt, Boots, & Jewelry: c/o cabi Clothing // Bag: c/o J.Jill // Sunglasses: Raen // Ring: c/o Park Lane Jewelry
What do you think of this pairing? I hope you have a wonderful weekend friends! xo