You guys, it's giveaway day! I have teamed up with
Kavalis Jewelry
and one lucky winner will receive a sterling silver bar pendant like the one I'm wearing in these photos (a $150 value!). The more I read about Kavalis, the more I loved what the brand stood for. They are all about capturing moments and stories in our lives and turning them into wearable memories. You can literally take your children's drawings and/or handwriting, upload it on their site, and turn it into a piece! I mean, how cool is that?
I personally have a few pieces in mind, and a few gifts in mind too! Wouldn't these make great holiday gifts for mom and dad? That said, when I picked out my bar pendent, I wanted to write something I needed in my life right now. It is so important to take the high road, in all aspects of our lives. And in this day and age, it is important to be what you want the world to look like, no matter how the world treats you. So for me, it was "be the light". And that is something I am really trying to do everyday and teach my kids to do everyday as well. I have to say, I truly love the quality of this pendant! For me the best part is that it's lightweight, I have cervical spinal stenosis and saying wearing heavy necklaces is a pain is an understatement. ;) I love layering necklaces and this one is a perfect length to add to my favorite layering necklaces.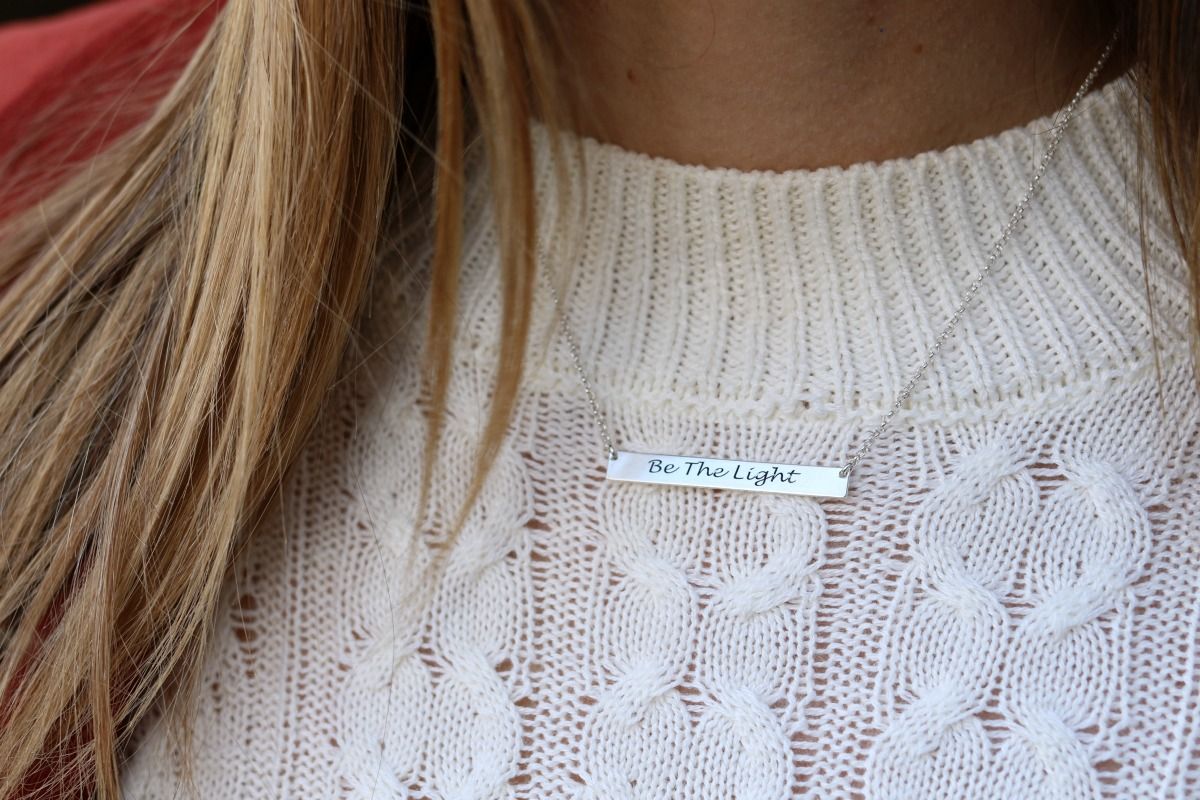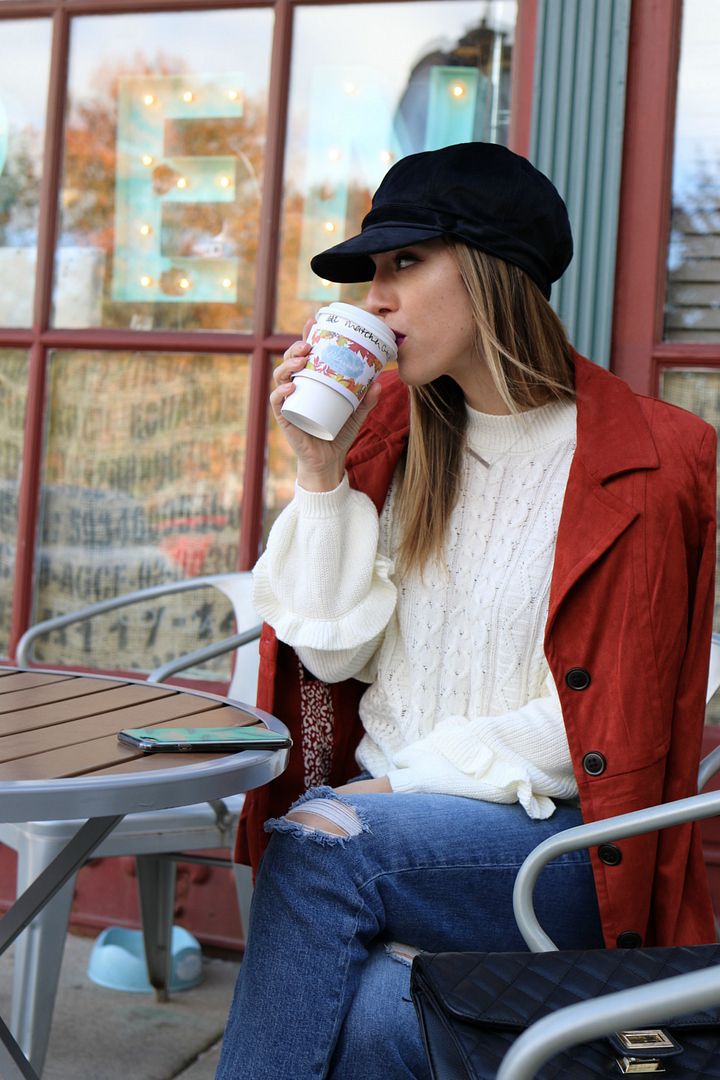 Hat // Sweater // Necklace: c/o Kavalis Jewelry // Photos by Cecilia Jean
One lucky reader will win their very own sterling silver bar pendant, customized however they want! Good luck, winner will be announced on Saturday morning on my IG page.
a Rafflecopter giveaway
Like my outfit? Full outfit post coming to the blog soon! Thank you so much for stopping by the blog today, I hope you make it a great day! xo