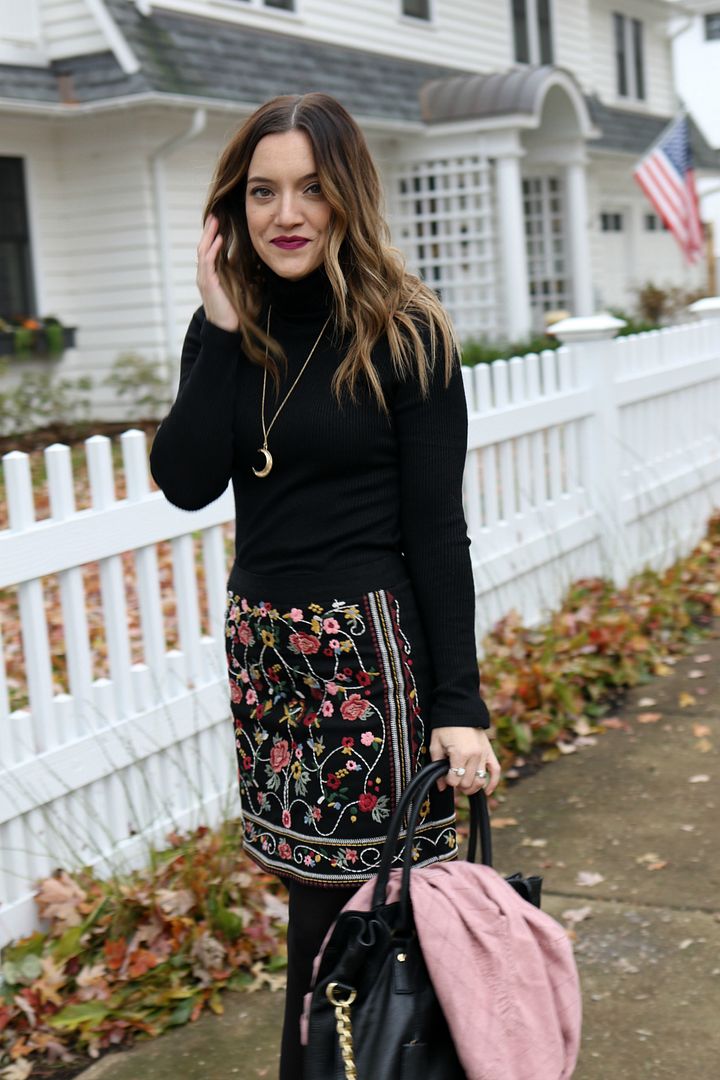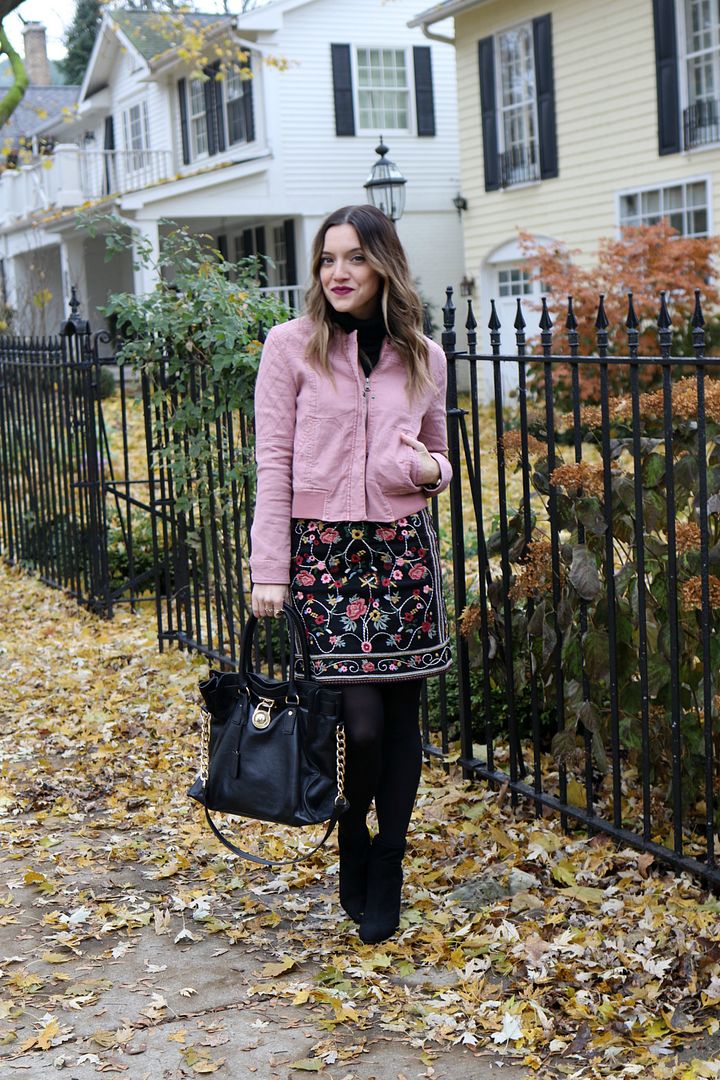 It's that time of year again, holiday season! We have Thanksgiving this week and then my family rolls right into our Christmas parties starting as early as December 9th. And we can't forget about NYE and all the fun events in-between.Yes, it all happening so in my opinion it's best to have your outfits planned out in advance, that way you'll have one less thing to worry about. Weather you are hosting or attending, dressing up or keeping it casual,
Evereve has you covered
!
Now lets talk a bit about Evereve, shall we? Evereve is a store that was created by a mom for moms alike. Megan Temte (the Co-Founder & Co-CEO) created a place that is not only kid friendly, but stocked with clothing and stylists on hand to make it a great experience for you, the shopper. What this means is, the isles between the clothing racks are extra wide so you can easily get a stroller though, there is a kid area with toys and snacks so your kids look forward to coming in as much as you will, the dressing rooms are family sized, and they have lots of brands for the ever changing mom body. Brands like Free People, 7 for all Mankind, Hudson, BB Dakota (to name a few), plus three brands that can only be found at Evereve.
The stylists can not only pull looks ahead of time (simply call ahead, give them your size and what event you need a pairing for and they will happily pull looks), but they can also help you as a walk-in if you're not knowing your style or want to try something new. I don't know about you, but after I had my kids, I didn't recognize my body. How wonderful that there is a store where people are very well educated on all of their inventory and can help you find styles that are flattering for your body? All I have to say is I wish I knew about Evereve years ago. Better late then never! ;)
SHOP THE LOOK:
If you were not following me over on
my IG stories
this day, check out the video recap below. I went to
their South Barrington location
and had such great help from Gina, the head stylist and manager. She pulled three holiday inspired looks for me to try out, and then I went through the store and pulled some items too. I had so much fun playing dress-up and ended up loving items I probably would have never tried on. That's another great thing about having a stylist help you. They have ideas for your body type that you maybe wouldn't have tried on or picked out for yourself, and then you put them on and fall in love. It's truly such a fun process. I ended up with a lot of great pieces after this day!
I love this outfit because embroidery is so big this season and this skirt is the perfect statement piece for any holiday party or event you attend. It just called to me "Lisa, try me on. Lisa, take me home with you!" I mean, when an item is speaking to you, it's obviously meant to be! ;) How beautiful is the floral embroidery on the front and sides and the all black detail on the back? Swoon! Now onto the topper. I just had to get this pink jacket, it's such an unexpected color for this time of year, but I am loving getting away from the classic red... for one outfit at least.
Each one of these pieces can be mixed and matched tons of times this winter with items I already have in my wardrobe. This classic black sweater turtleneck will be perfect paired with jeans and flats for everyday wear, or even to a more casual holiday gathering. It's defiantly a wardrobe staple that everyone should have in their closet.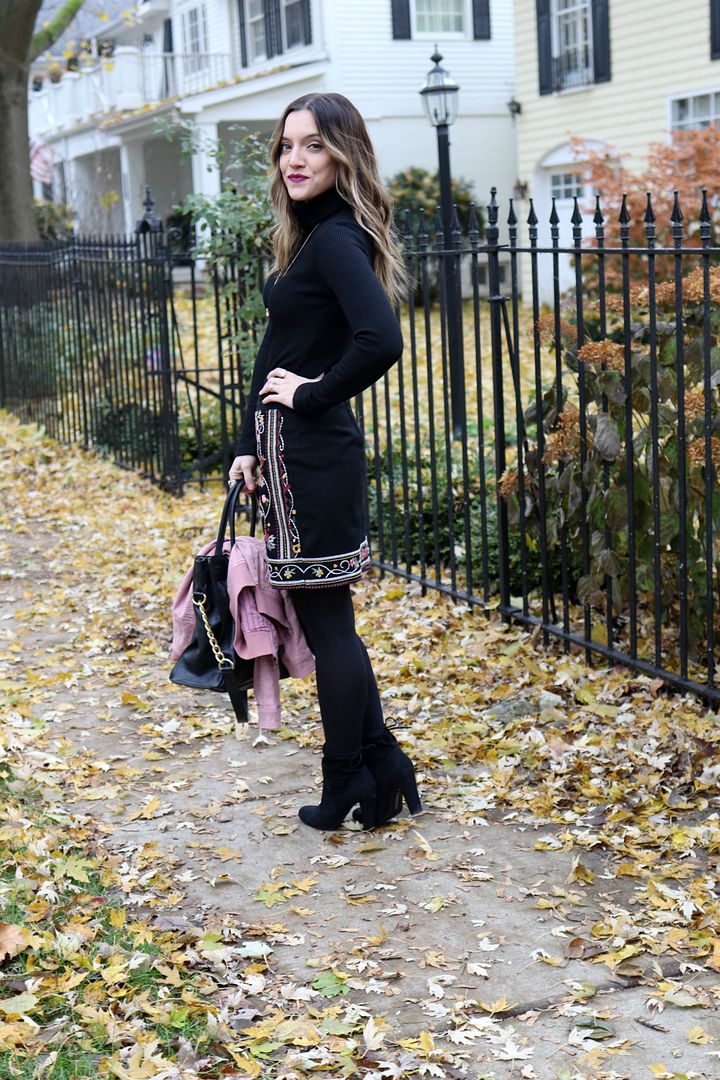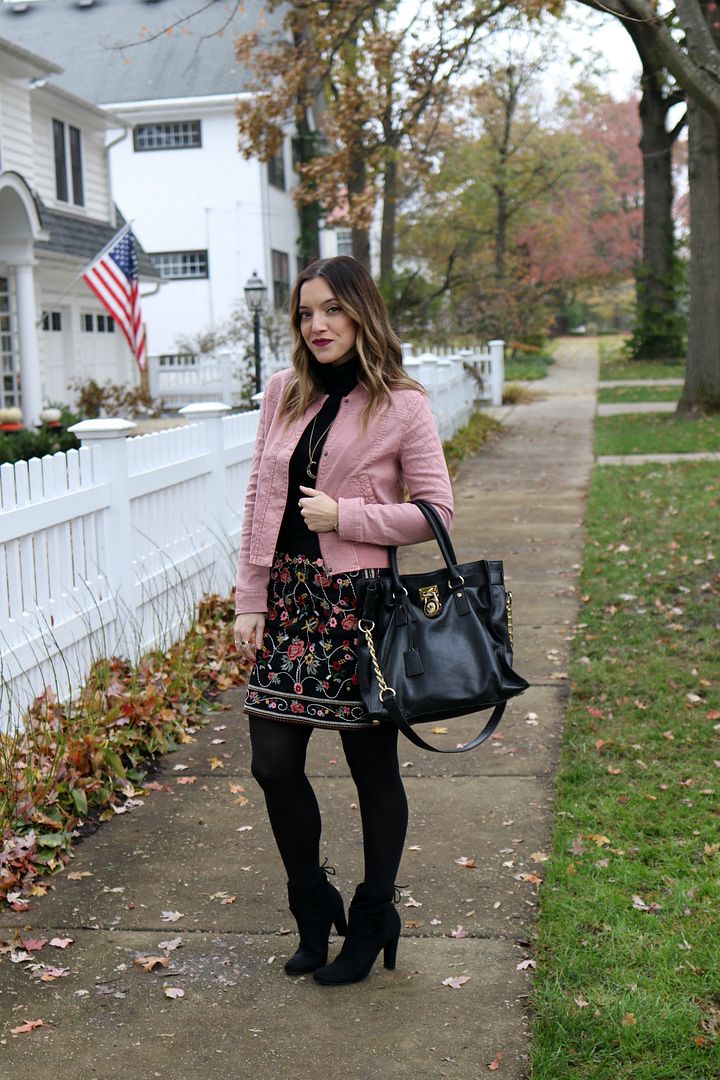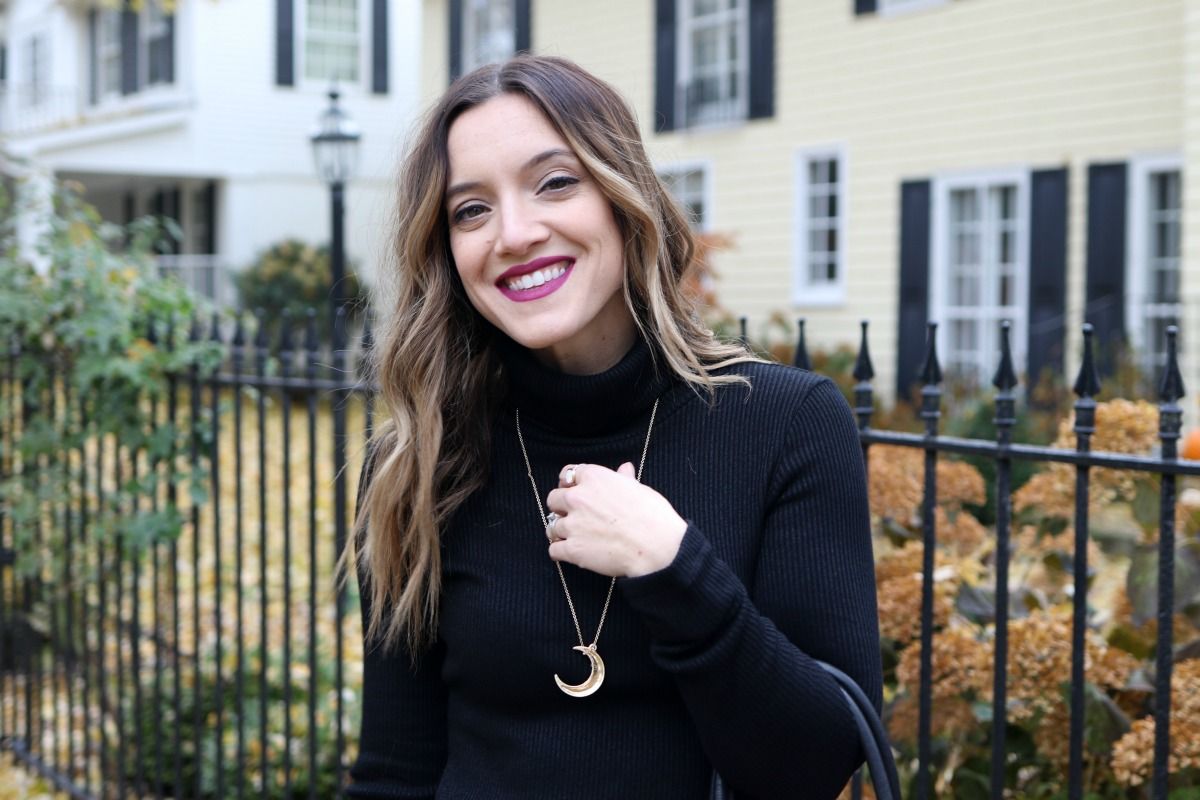 Top, Jacket, Skirt, & Necklace: c/o Evereve // Shoes: Hautelook // Bag: Michael Kors
Photos by Cecilia Jean
There are so many more trends Evereve is highlighting this holiday season. Velvet, shine, lace, embroidery, sequins, faux fur, and more! I actually picked up a few more items and those will be one the blog soon too, so keep an eye out for that.
Have you ever shopped at Evereve? Are you a planner like me and get your holiday outfits picked out ahead of time? Thank you so much for stopping by the blog today, I hope you make it a great day!