Holy freezing temps in the Midwest Batman! I think it's safe to say, we skipped fall all together and went from summer temps right into winter ones. Which means it is officially sweater weather aka my favorite time of year. I am loving all the fun sleeved sweaters out this season and also the amazing price points.
This beauty
comes in three colors and is on sale for $35! I mean...the maroon one is calling my name...so is the red one, but I digress...
SHOP THE LOOK:

This is the perfect example of my everyday wear lately. Fun hem jeans paired with a great sweater, flats, and
this velvet hat
. I don't know what it is with me and this hat, but I wear it like four days per week at this point. I mean, it was only $10 so why not? To finish my look off I paired it with my favorite orange suede coat which is perfectly
called Penny Lane
. I am in love with the movie Almost Famous, and this is totally a jacket Penny Lane would wear, don't you think?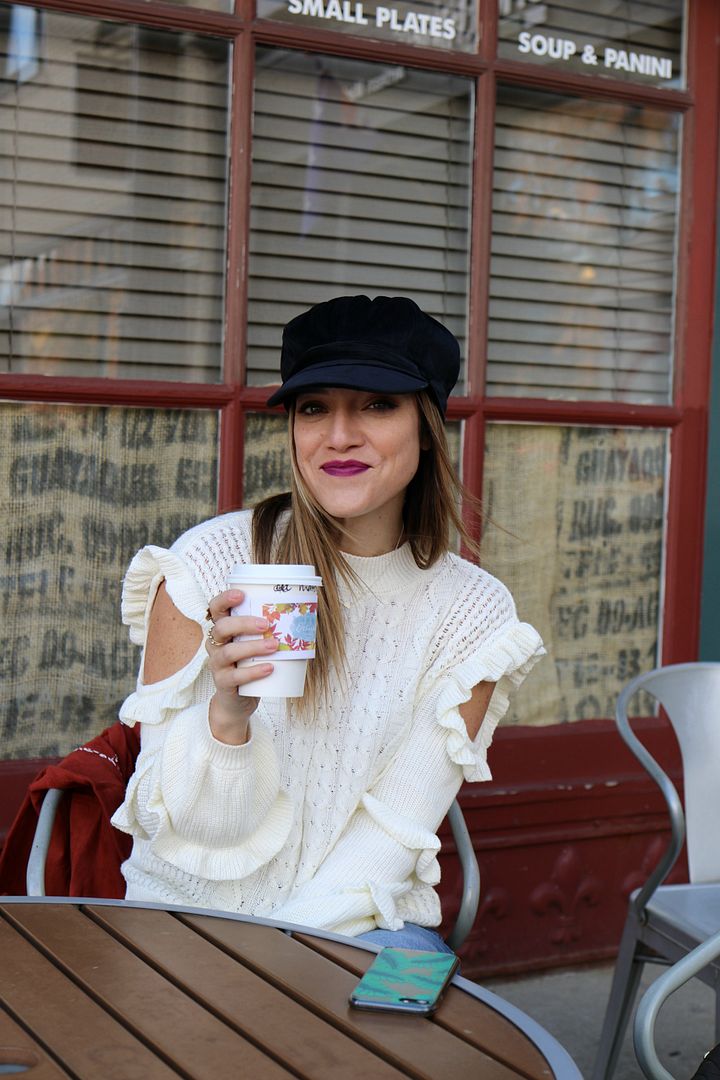 Jacket: c/o // Sweater // Jeans: c/o // Shoes: Victoria's Secret (old) // Bag: Forever 21 (old) // Necklace: c/o // Hat // Watch // Ring: c/o
Photos by Cecilia Jean
What do you think of this pairing? What is your go-to for everyday style this season? Thank you so much for stopping by the blog today, I hope you make it a great day! xo