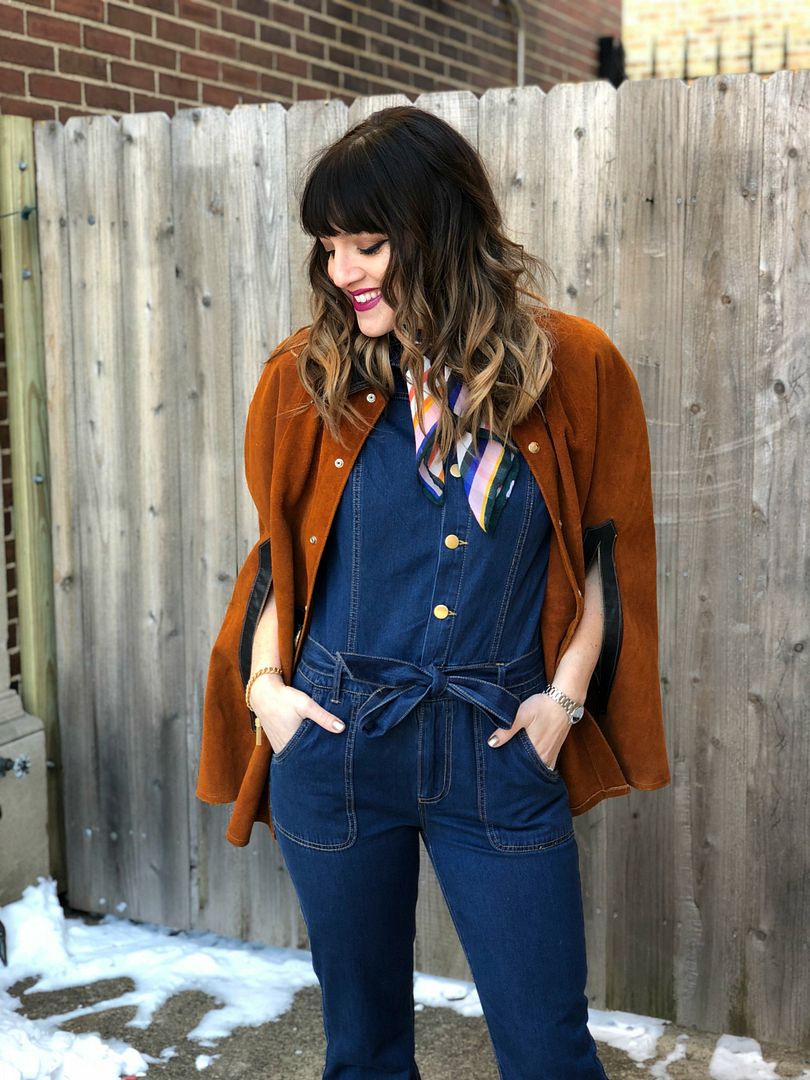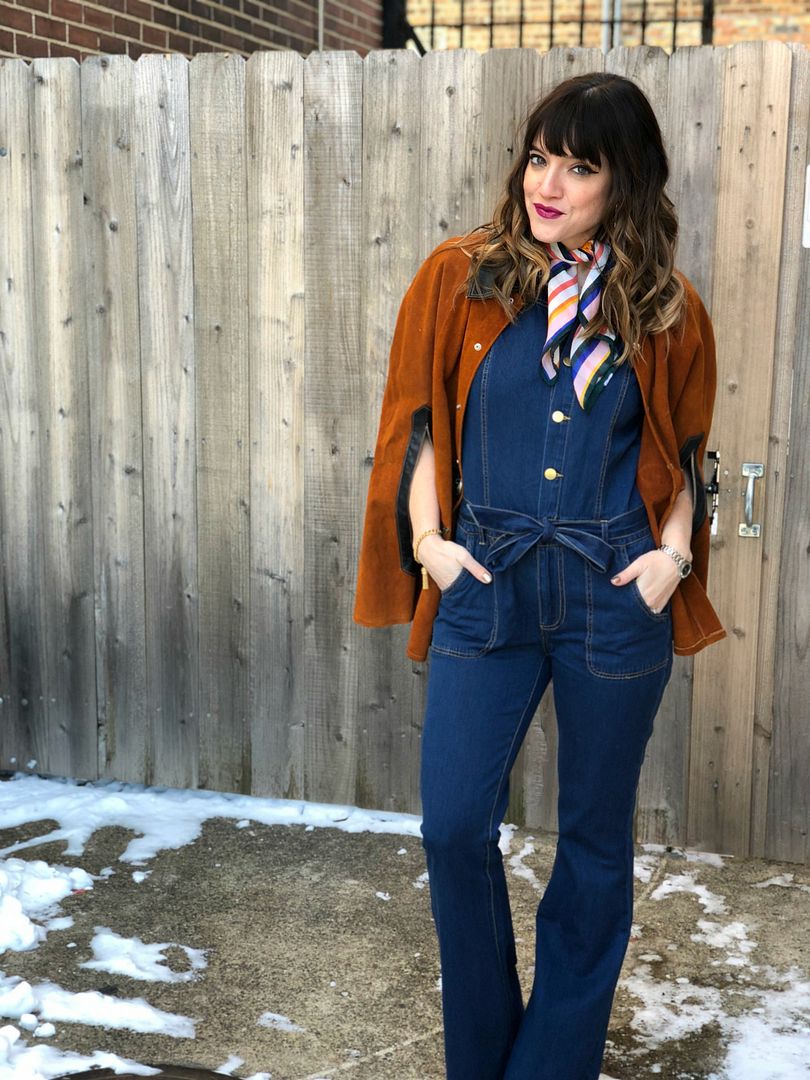 You guys know I love all things retro fashion, so this denim jumpsuit screamed to me "buy me Lisa, buy me!" So I did. ;) I figured the first time I style it, I just had to commit to the throwback and add my vintage cape. Nothing says (to me) that I am living my best fashion life then wearing this outfit on a Wednesday in January. I mean...why was I not an adult in the 60's & 70's? I would have rocked at it. I guess I'll just have to settle with being born in 1979. Close enough!
SHOP DENIM JUMPSUITS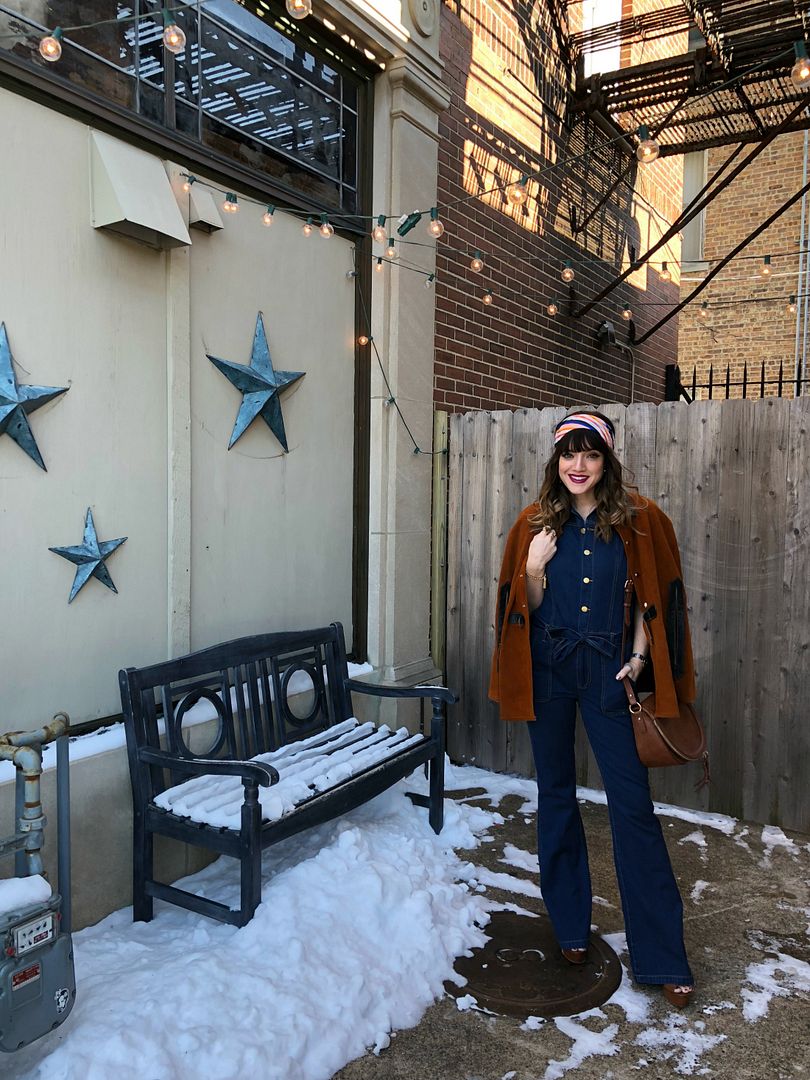 I added this great stripe scarf for a pop of color and I truly couldn't decide if I should wear it on my neck or head. It really worked both ways, so I moved it around a bit. When in doubt, try it all out! In the end, I added my go-to saddle bag, extreme cat eye and bold lip color, and platform heels. I have to say, I loved wearing this outfit. For some this may be more of a costume type outfit...for me, I felt happy and myself. I can't wait to alter the jumpsuit so I can wear it with lower heeled shoes and get lots of use out of it in the coming seasons and years. I mean...it's a timeless piece, no?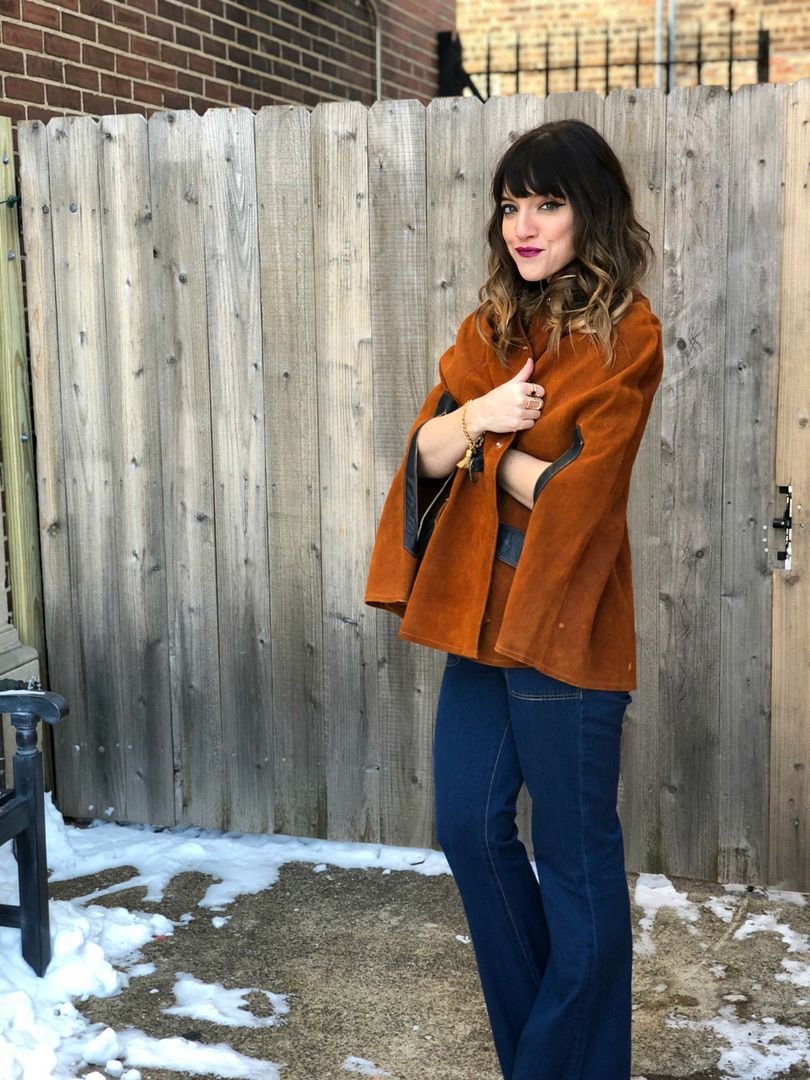 Jumpsuit // Scarf // Cape: Vintage // Bag: Sole Society (similar) // Heels: Express (old) // Watch // Bracelet: Rachel Zoe // Ring: c/o Park Lane Jewelry
Photos by Cecilia Jean
What do you think of this pairing? Would you style a denim jumpsuit? Thank you so much for stopping by the blog today, I hope you make it a great day! xo