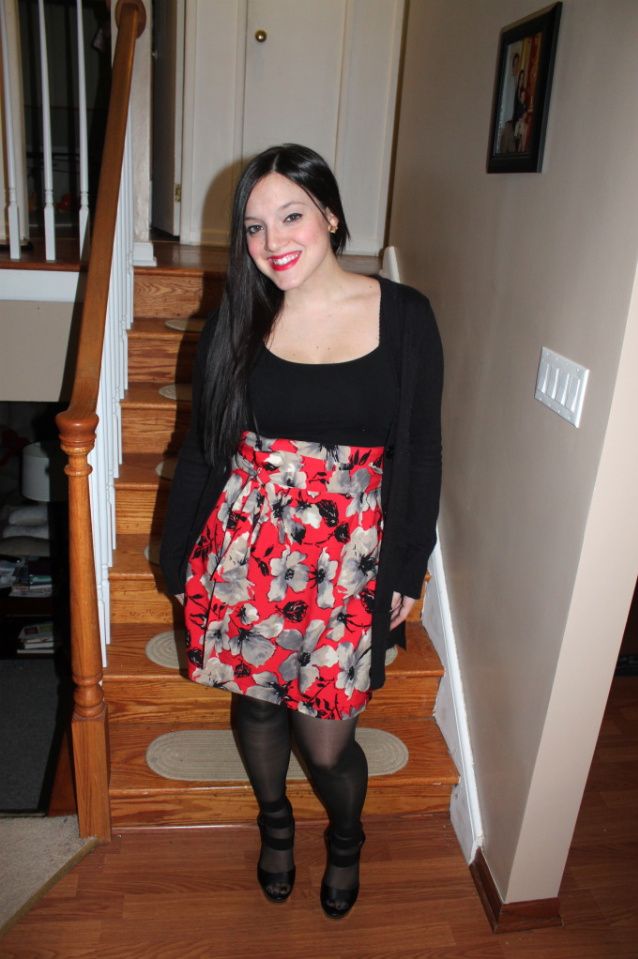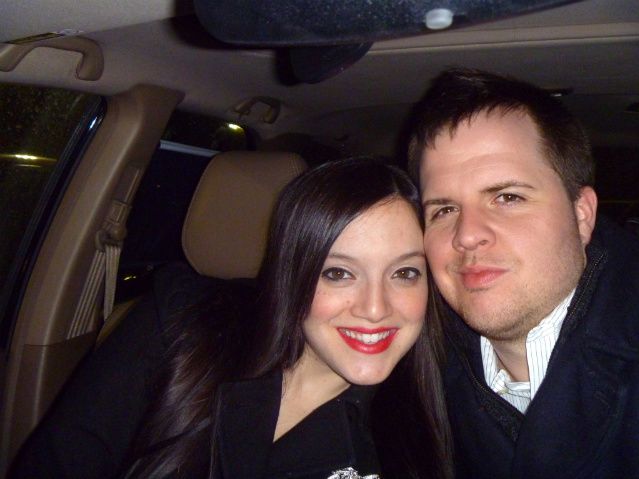 Tank: Express
Skirt:
Kristin Hassan
Cardigan: Forever 21
Tights: Walgreens
Shoes: Jessica Simpson
Earrings: Kate Spade (gift)
How amazing is this skirt?!!? Kristin is a clothing genius! This skirt is so forgiving and the silhouette is so feminine. I still have about 17 pounds left to loose and I felt like my normal weight in this outfit. That my friends is not an easy task. Well played Kristin, well played! ;)
I paired it with a black tank and cardigan and since I was without my babies for the night, 5 inch heels were a must! And what better way to finish the outfit then with a bright red lipstick. Love this look. I felt pretty all night!
***reminder*** if you want to purchase this skirt, you get 30% off if you use the code Diaperbags30