I found some amazing hair pretties for my little bean. Well, let's be honest, I have a 16 pound 4 month old! I think the bean has put on some winter weight. She has also lost most of her hair. Hey, a lot of girls have bad hair years! The problem is her head so chubby no regular headbands fit her without being too tight. Also she doesn't have enough hair for a barrette not to look like a floating bow. The solution? Crocheted headbands that TIE in the back of the head. And super cute ones at that!!!
I got these 2 and as soon as I saw they are even more amazing in person I bought another one! Check out the
etsy
site!
She has really cute packaging and at the bottom is a picture of my little bean sporting her new look!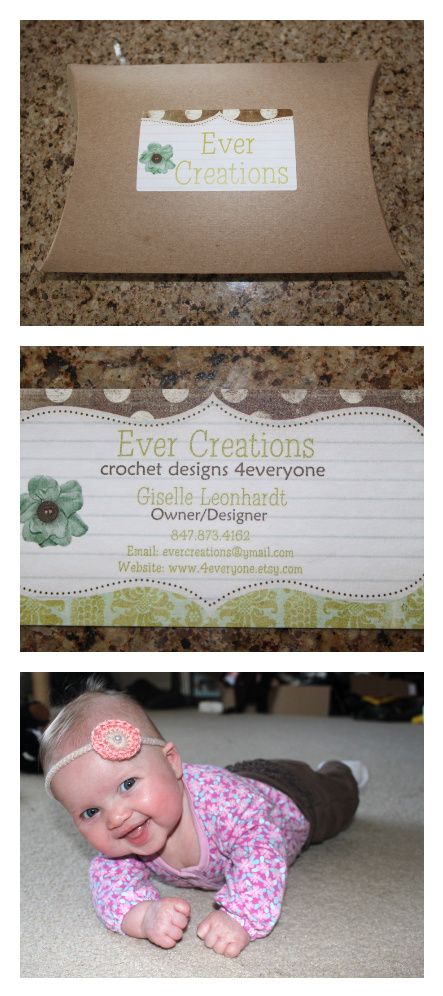 Seriously love these! They are soft, comfortable against my baby's head, and of great quality! I'm so glad I found her stuff!!