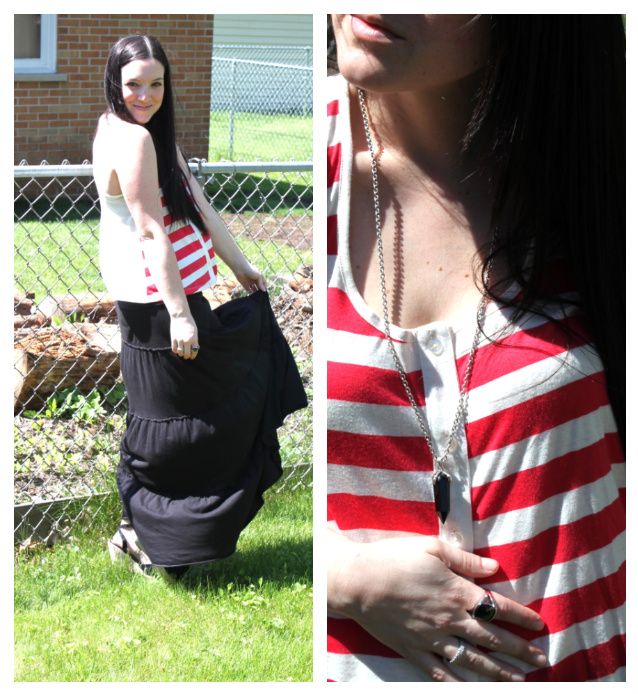 Top: Forever 21
Skirt:
Express
Shoes: Forever 21
Necklace:
Jewelmint
(sold out)
Ring: Lia Sophia (sold out)
Chain Ring: Tiffanys & CO
I love the mixing of stripes here. Stripes on top and stripes stitched in the maxi skirt! I am such a dress and skirt wearer (I only own 4 pair of shorts), so on a windy day like this one, it's ideal to go long. I do have a toddler who likes to crawl under me as well! Dangerous in a short dress for sure wind or no wind! lol
On a different note, my hair clearly needs some work. I usually get a semi permanent gloss every 4 months and it's about that time! My hubby is pushing for bangs (as usual!) and I want to grow them out for another year! I do need a trim though, it's getting a bit wispy! Any suggestions? Style suggestions? Color suggestions? Length suggestions? I feel like a change. Nothing to dramatic (lets be honest, I'd never go super short) but something new for sure!