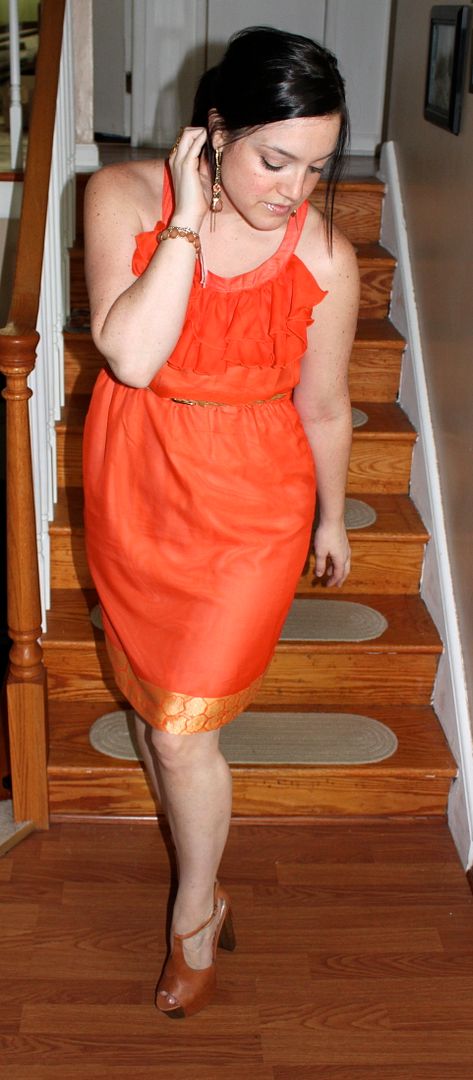 Dress:
Kristin Hassan
Shoes: Jessica Simpson
Belt: Threadsence
Bracelets and Earrings: Express
Ring: Banana Republic
I am in love with this dress! I love everything from the ruffles at the top to the mustard print at the bottom! I decided to pair this beautiful orange dress with camel colored shoes and belt and pink with gold earrings and bracelets. Who know orange, pink, gold, and brown could look so good?!
Kristin is giving us another amazing coupon code to get this dress for 45% off! It retails at $135 and with this code it's only $75! Just use "STELLA45" at checkout.
My hubby and I went out to dinner and then went to a second location for an outdoor bar area. Needless to say, we had a wonderful time! I love date nights! And I love that I have a sitter now one day a week so I can go on date nights!!! Hope everyone enjoys their weekend!