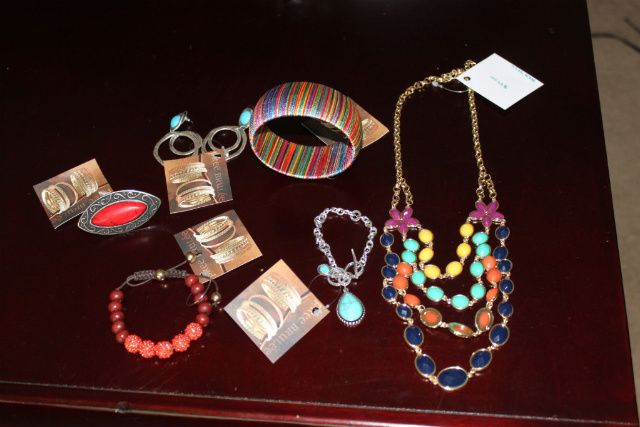 I won this amazing jewelry from
Pree Brulee
over at
Color Me NaNa's
blog! I LOVE all my new pieces! The colors are so amazing and they have so many unique styles. I highly recommend you check out their online store!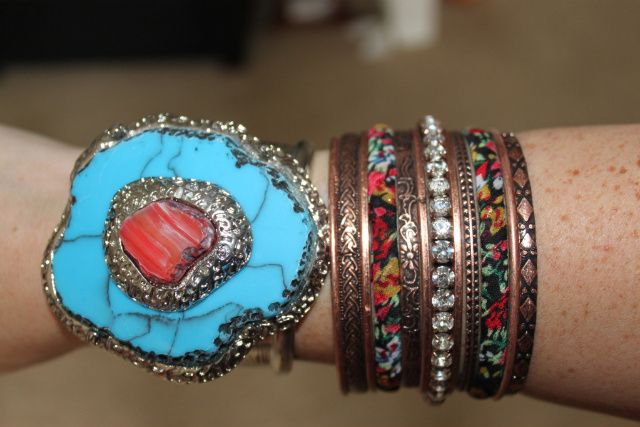 These are my new
Kristin Hassan
bracelets. GUSH! She has a new line of jewelry and it is very affordable. SHOP SHOP SHOP ladies, love great pieces that also have great prices!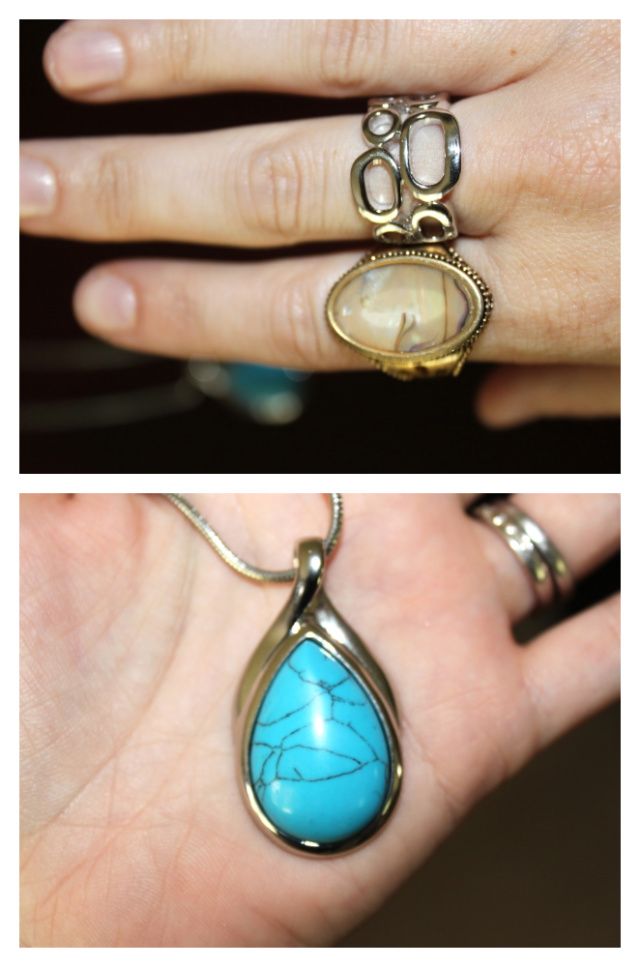 Here are my new
Lia Sophia
pieces! My cousin's wife Kelly had a party, and since I had plans that day, I ordered my items a month in advance. Truth be told I had forgotten what I had ordered so when it came it was kind of like Christmas! I LOVE ALL 3! Thanks for throwing a party Kelly, I love Lia Sophia and unless you know a rep, it's hard to order.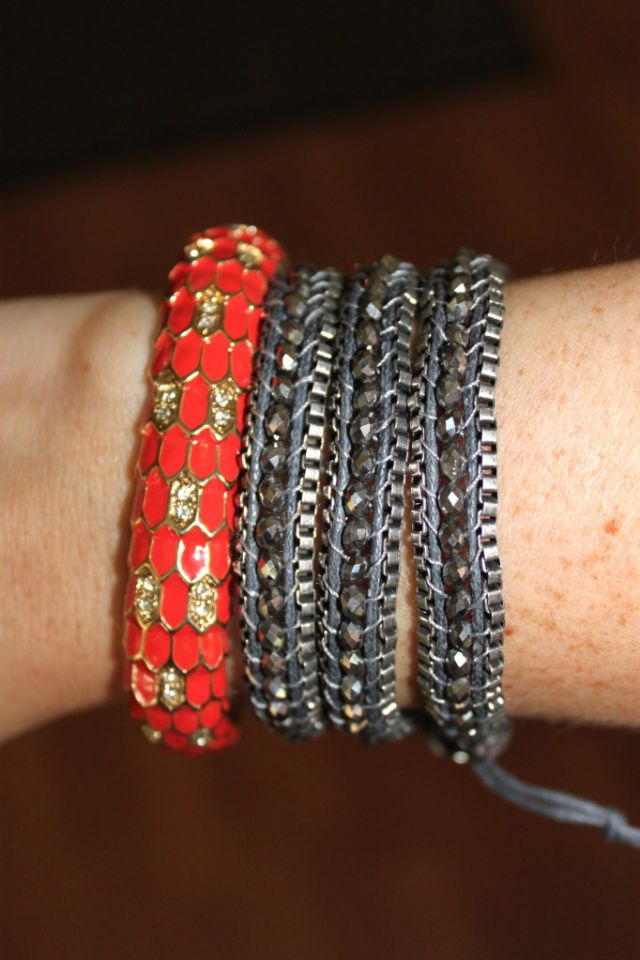 Last, but certainly not least, here are my new
Baublebar
pieces. I got this wrap bracelet for my kids babysitter Abby as her b-day gift and quickly ordered another for myself when I saw how amazing it was in person! LOVE! After purchasing these wraps, my "vault" credits (you get a credit every time you order and can cash in your credits for items) were at 11 so I cashed 10 credits in for this red bangle. Got to love freebies!
Be excited for awesomely styled blog post in the near future! ;P