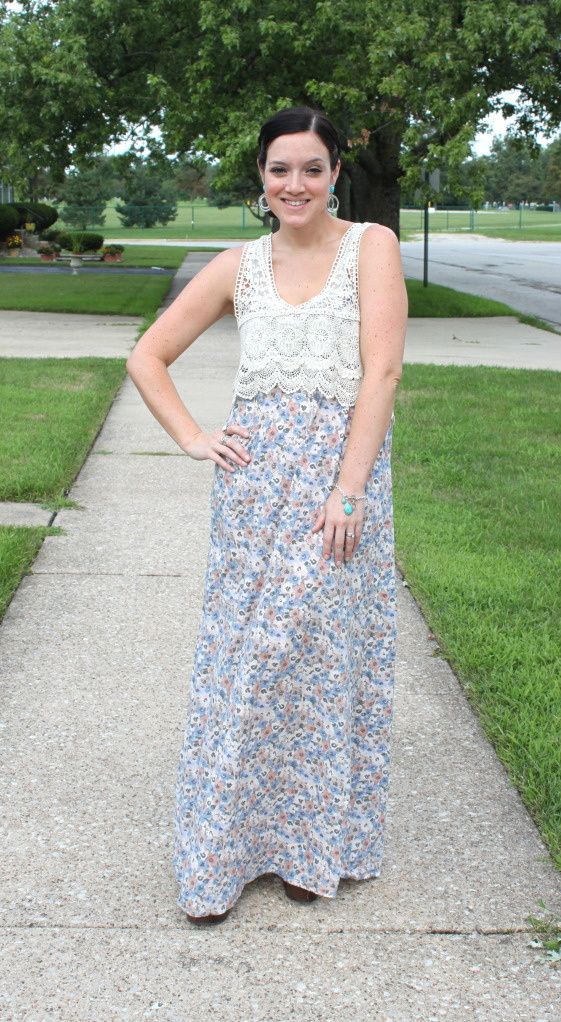 Dress: H&M
Lace top: LuLus
Shoes: Forever 21
Bracelet:
Pree Brulee
Earrings:
Pree Brulee
Silver Ring:
Lia Sophia
Cream Ring: American Eagle
I love this little lace top! You can put it over anything and everything and make a new outfit! This day I wore it over a staple dress in my wardrobe and my hubby was all, I love this new dress! lol Same dress boo, new look!
I also am loving the jewelry. I can't believe how affordable Pree Brulee is! These earrings are $7.50 (I won mine, but yours would be super cheep! ;)!
Now onto my hair. I tried a new boho braid (Thursday's post!! Thanks Kaitlyn) and then turned the ends into a bun. Check back Thursday to see how it's done! xo