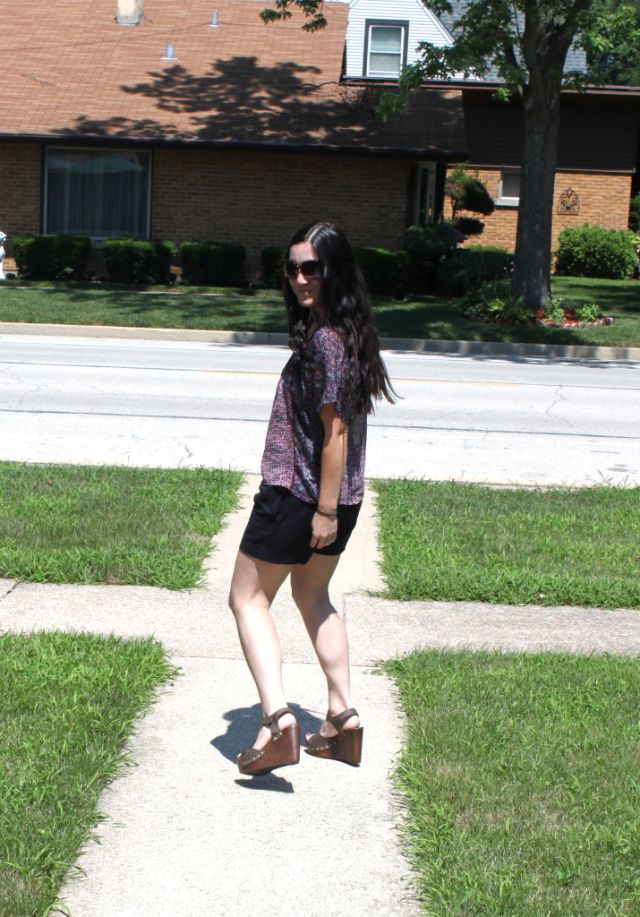 Blouse: Target
Bandeau:
LuLus
Paperbag Shorts:
Threadsense

Shoes: Forever 21
Earrings:
Jewelmint
Sunnys: Target
Wrap Bracelet:
Baublebar
Ring: Lia Sophia (style no longer available)
This was a bitter sweet day for me. I had to say goodbye to a truly great friend of mine as her and her husband are moving out of the country. Please do not be fooled I am wearing no makeup and sunnys because I was a big cry baby! ;) I was all sorts of out of wack that day and decided to pair paper bag style shorts with a flowy top?! Looking back it was not my best choice, but I was sad so this is what you get! lol
On the up side Katrina brought over 2 garbage bags filled with clothes and a few other bags filled with jewelry, accessories, and makeup that she didn't want to take with her. I gladly took it off her hands!
Thank you again Katrina for all of your amazing hand-me-downs and please know that you will be greatly missed! A girl only has so many great friends and on this day one of mine moved away. ;( Thank GOD for skype, FB, and Twitter!!! I will be stalking her ass! lol Miss you already lady!! xo